The RTX 4070 Ti is barely a month old but we're already starting to see hefty price drops on gaming PCs including this beefy new GPU from Nvidia.
Right now, for example, you can get a massive $500 off (opens in new tab) a Skytech Chronos pre-built gaming PC at Newegg - a machine that's not only featuring an RTX 4070 Ti graphics card, but an Intel Core i7-12700F processor, 16GB of RAM, and a 1TB SSD. These are some awesome specs for the money and absolutely worth considering if you're on the hunt for a higher-end gaming PC deal.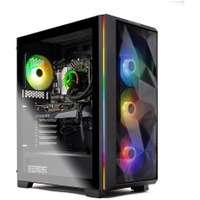 (opens in new tab)
Skytech Chronos gaming PC: was $2,299 now $1,799 at Newegg (opens in new tab)
Graphics card: RTX 4070 Ti
Processor: Intel Core i7-12700F
RAM: 16GB (DDR4)
SSD: 1TB
Gamers looking for a high-end machine on a reasonable budget will be hard-pressed to beat this massive $500 off deal on a SkyTech Chronos gaming PC at Newegg this week. Not only do you get one of the latest graphics cards on the market, but a generous 1TB SSD and beefy Core i7 processor means you'll be all set for some serious performance at 1440p and even 4K.
Deal score: ⭐⭐⭐⭐
Reasons to buy
Excellent high-end performance
Latest RTX 4070 Ti graphics card
Great value at $500 off
By far and away the biggest attraction with this gaming PC deal at Newegg is the RTX 4070 Ti graphics card, which is currently one of the best-performing GPUs on the market. For context, while it's not the highest-end card in the latest RTX 4000 series of cards from Nvidia, it's a component that can outperform the previous RTX 3080 by about 20 percent at 1440p resolution. It's also backed up by a really decent CPU in this machine, giving you great performance straight out of the box.
Reasons to avoid
Overkill for 1080p gaming
DDR4 RAM
At $1,799, this Skytech Chronos is still on the pricey end (even after a $500 price cut) and one that budget gamers will likely want to skip over. For context, the RTX 4070 Ti is absolutely overkill if you're just a casual gamer who wants something to cover the basics or play at 1080p resolutions. Finally, this machine features a slightly older set of DDR4 RAM, which isn't quite as speedy as the DDR5 sets that are now becoming commonplace on the best gaming PCs.
Alternative gaming PC deals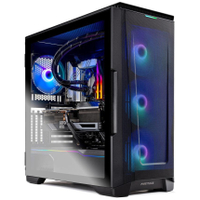 (opens in new tab)
Skytech Eclipse gaming PC: was $4,399 now $3,799 at Newegg (opens in new tab)
Graphics card: RTX 4090
Processor: Intel Core i9-13900K
RAM: 32GB (DDR5)
SSD: 1TB
Got some serious cash to spend on a serious machine? There's also $600 off this RTX 4090-equipped Skytech gaming PC at Newegg today. While absolutely overkill for modest setups, this machine is packed with the best components money can buy and is fully ready to tackle even the latest games at 4K resolution.
Deal score: ⭐⭐⭐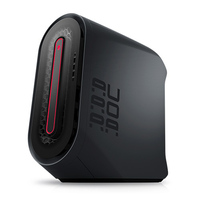 (opens in new tab)
Alienware Aurora R14 gaming PC: was $1,979 now $1,299 at Dell (opens in new tab)
Graphics card: RX 6700 XT
Processor: Ryzen 7-5800X
RAM: 16GB (DDR4)
SSD: 512GB
Alternatively, those on more of a budget could consider this reasonably priced Alienware Aurora R14. At full price, we'd definitely skip this one but a huge $680 discount at Dell makes it really great value considering you're getting a speedy RX 6700 XT - a GPU that's still capable of great frame rates at 1440p resolution.
Deal score: ⭐⭐⭐
Don't forget to bookmark our guide to the upcoming Presidents' Day sales if you're looking for more bargains on the latest tech.