The Apple Vision Pro's game-changing spatial video is already available on the Meta Quest 3
It's not easy, but you can watch spatial video on your Quest 3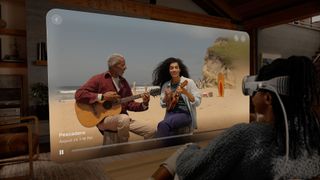 (Image credit: Apple)
Don't want to wait for the Apple Vision Pro launch to watch your spatial videos in 3D on a VR headset? Well, you're in luck. The Meta Quest 3 can let you watch spatial videos too, though it's not a simple process right now.
Spatial video is set to be the Apple Vision Pro's stand-out feature, but it appears that the Meta Quest 3 can offer a pretty similar function (albeit without the hazy outline that makes the Vision Pro's spatial video feel like you're viewing a memory). This is because fundamentally spatial video is just a regular 3D video, and the Quest offers 3D video playback.
In order to get your recording to play on your Quest headset you will need to convert it to a different file type and find a way to transfer it from your phone to your VR gadget, but we have a full step-by-step rundown below to help guide you.
Right now it is tedious, but all Meta needs to do is create an app that simplifies the process, and Apple's Quest-killer 3D video app would be ripped out from under it.
How to watch spatial video on a Meta Quest 3
Before you can watch spatial videos on your Meta Quest 3 you'll first need to record some, and to do this you'll need an iPhone 15 Pro (or Pro Max) and the latest beta version of iOS – iOS 17.2.
Once the update has been installed go to your iPhone's Settings app, go into the Camera Settings menu, and tap on Format. Scroll down on this page and look for a toggle to turn Spatial Video for Apple Vision Pro on. Once it's on, boot up your Camera app and record a video – just note that your phone will need to be horizontal; you can't record spatial video in portrait mode.
To make sure that the recording is a 3D format, look at the red recording icon at the top of the screen. If it shows a red bubble with an outline of a visor then you're recording spatial video.
Your next step is to join the Spatialify beta, which you can join after downloading TestFlight onto your iPhone 15 Pro as well.
Boot up Spatialify, select the Pick from Photo Library option, choose the spatial video you want to watch and then tap on the three dots menu icon in the top right of the screen. Here you'll want to tap on Export to other format, and then select Full Side-By-Side. Now, just save the video in this new format.
Send the new video file to your PC – an easy method is to AirDrop it to a Mac if you have one – then connect your Meta Quest 3 to your computer using a USB-C cable. Allow file transfer and move the file to your Meta Quest 3's video folder. Lastly, open up your Meta Quest 3's Files app, and watch the spatial video.
To get a slightly cleaner end result there is a more complex way to send the video from your PC to your headset using Sidequest and FFMPEG. We won't go into it here, but YouTuber Hugh Hou has a tutorial on this, and the video will also explain how to record 3D film using your Quest 3 headset.
Spatial video isn't a Quest 3 killer after all
Apple has established spatial video recording and viewing as one of the standout Vision Pro features – it even invited our US editor-in-chief to a private viewing just so he could experience spatial video, that's how big a deal it wants this feature to be.
And by all accounts spatial video is impressive. But at the end of the day Apple's simply offering user-created 3D video, and the Quest 3 is clearly only a software update or two from offering a near-identical feature at a fraction of the price; the Quest 3 starts at $499.99 / £479.99 / AU$799.99 while the Apple Vision Pro will start at $3,499 (around £2,800 / AU$5,300).
All Meta needs to do is launch a one-stop shop app that can more easily convert and transfer videos from an iPhone to your Quest and it's there – perhaps introducing this as an update to the existing Meta Quest phone app that already enables video and photo transfer from your headset to your smartphone.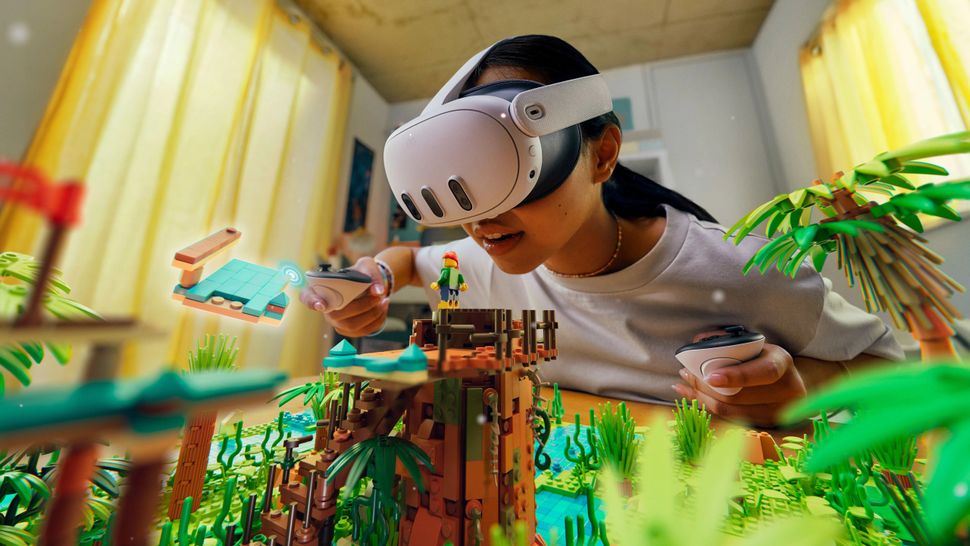 The other advantage of a Quest solution is that if other phones gain the ability to record 3D video like the iPhone 15 Pro then you likely won't be locked into the Apple ecosystem. Given its history of creating a walled garden we expect Apple won't make it easy to send 3D videos recorded on, say, one of the best Samsung phones to your Vision Pro – or at least not as simple as if it was shot on an iPhone. Meta doesn't make smartphones so we suspect it won't care what device your recordings are made on so the process should be as simple on one phone as any other.
We'll have to wait and see what Meta has up its sleeve, but we'd be surprised if it wasn't working on a direct counter to spatial video for the Quest headsets. For now, we'll just have to get used to the complex workaround.
You might also like
Sign up for Black Friday email alerts!
Get the hottest deals available in your inbox plus news, reviews, opinion, analysis and more from the TechRadar team.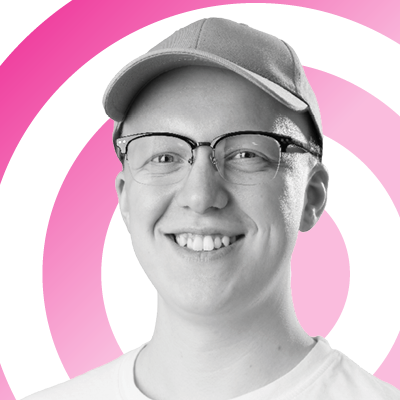 Senior Staff Writer, News
Hamish is a Senior Staff Writer for TechRadar and you'll see his name appearing on articles across nearly every topic on the site from smart home deals to speaker reviews to graphics card news and everything in between. He uses his broad range of knowledge to help explain the latest gadgets and if they're a must-buy or a fad fueled by hype. Though his specialty is writing about everything going on in the world of virtual reality and augmented reality.