Bing Chat can now create more realistic images thanks to DALL-E 3 AI upgrade
Content will stick more closely to the text prompt you entered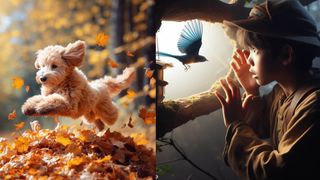 (Image credit: Microsoft)
Bing Chat has received a substantial update, now integrating OpenAI's most recent text-to-image model DALL-E 3. Best of all, it's available to everyone for free.
As it's laid out in Microsoft's announcement post, DALL-E 3 is a big upgrade to previous generations because it's able to produce more "realistic and diverse images" thanks to improvements made in three areas.
The AI is now able to adhere to a text prompt more closely than before when producing content. Microsoft recommends adding as much detail as possible to ensure the final image sticks close to your vision. Due to the extra precision, outputs will be more coherent or "logically consistent". Sometimes creations from other models like Stable Diffusion look downright weird. Bing's new update improves on this front.
Also, tweaks were made to DALL-E 3 so it can accurately portray unique art styles that meet your standard of creativity, according to the company.
Image 1 of 4
Above are some samples we created ourselves to give you an idea of what the AI can now do. Using the generative engine is really simple. You can head on over to either Bing Chat or the Bing Image Creator website, enter a prompt in the text box, give it a few seconds, and you're done. It's just that easy.
Security upgrade
Besides the performance upgrade, Microsoft has added two security features to Bing Chat aimed at maintaining ethical usage. Every output will come with a Content Credential and an "invisible digital watermark" stating it was generated by Bing Image Creator as well as the date and time it was made.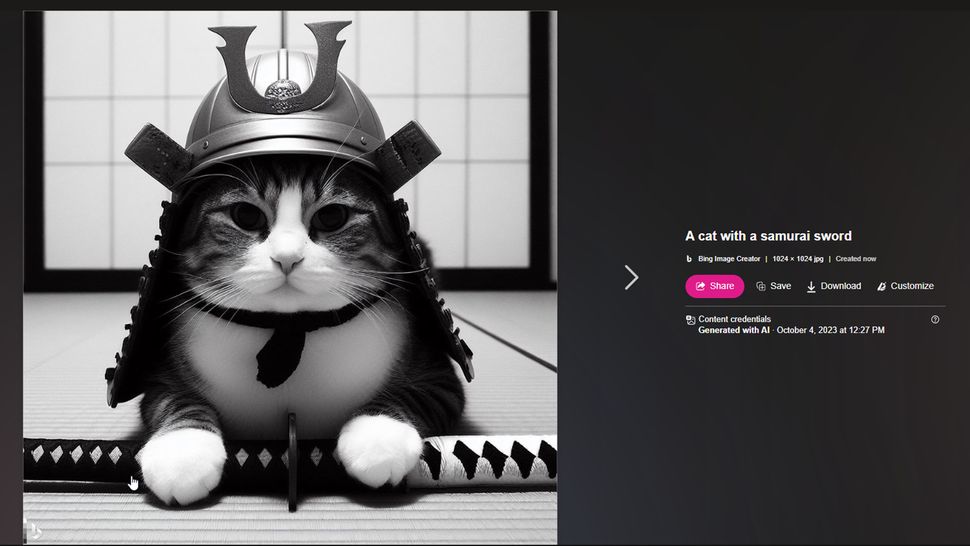 The company is also implementing a "content moderation system" to remove images deemed "harmful or inappropriate". This includes content "that [contains] nudity, violence, hate speech, or illegal activities." Something not mentioned is you can't generate pictures featuring famous figures. We asked Bing to create something with President Joe Biden in it. But we were told we couldn't as it violates the service's policy.
Work in progress
As impressive as Bing Chat is now, it is still a work in progress. Like other AI engines, Microsoft's model still has difficulty drawing hands. It's not as bad as when you had Stable Diffusion generating gnarled hands back in early 2023. However, you may notice an extra digit or two. In fact, the werewolf image above actually has five fingers on its right hand while it only has four on the left.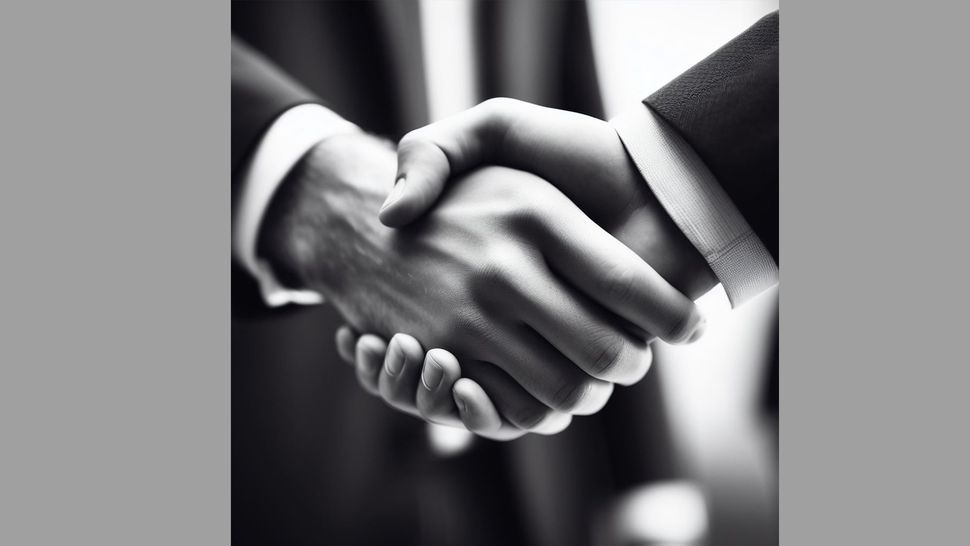 We do want to warn you that you may experience some slowdown in AI image-generation output. We certainly did although Bing Chat picked up speed after a few minutes. In the worst case, the AI will refuse to do anything because it can't process new requests.
If you want to take generative AI on the go, be sure to check out TechRadar's list of the four best art generator apps for iPhone.
You might also like
Sign up for Black Friday email alerts!
Get the hottest deals available in your inbox plus news, reviews, opinion, analysis and more from the TechRadar team.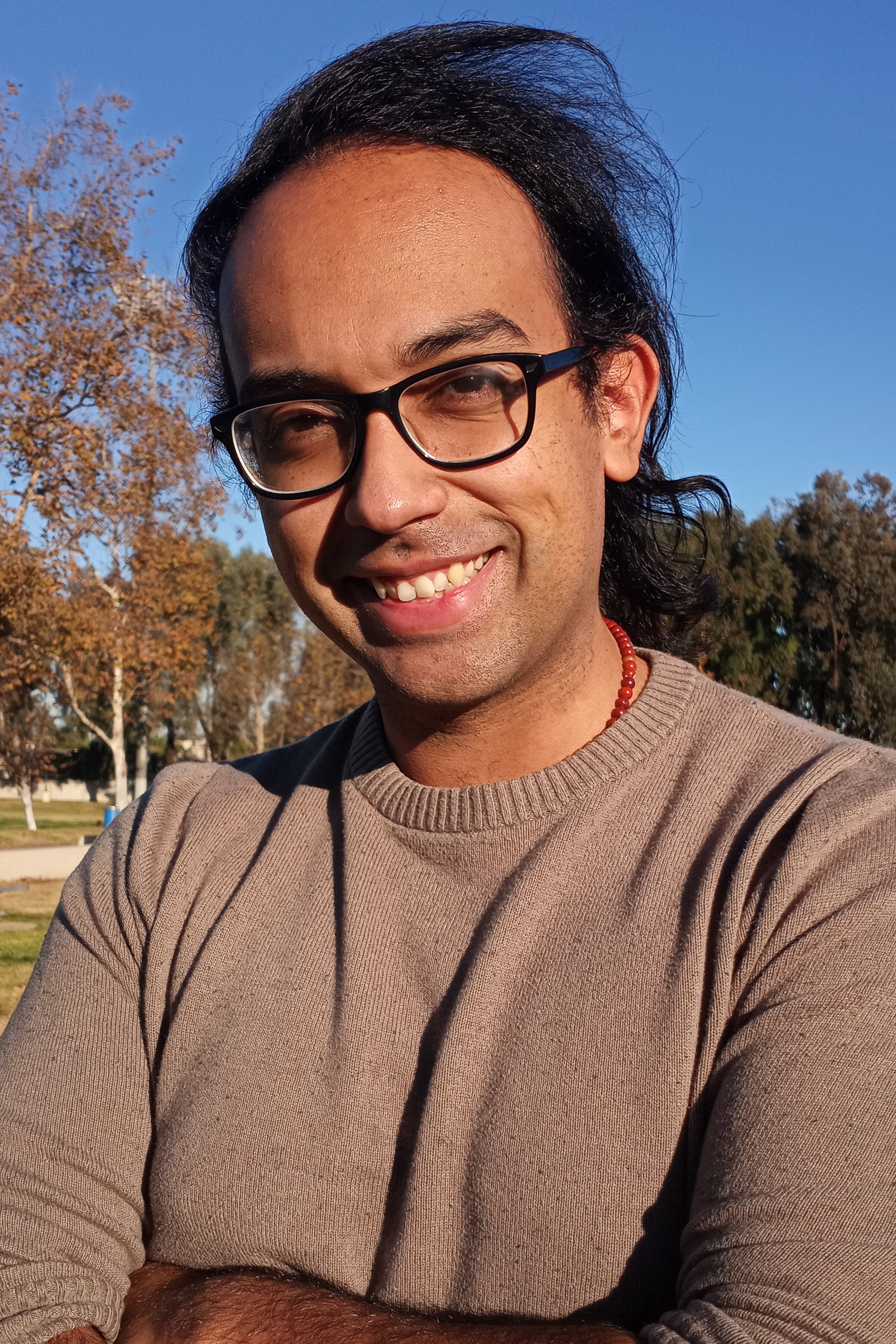 Cesar Cadenas has been writing about the tech industry for several years now specializing in consumer electronics, entertainment devices, Windows, and the gaming industry. But he's also passionate about smartphones, GPUs, and cybersecurity.