Ranked: the best iMacs ever, as the iconic all-in-one turns 25
Everyone has a favourite iMac – where does yours feature?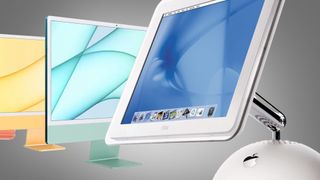 (Image credit: Apple)
When the iMac first appeared a quarter of a century ago, there was much debate about what the 'i' stood for. At launch, Steve Jobs made it clear that it related to the internet – still in its emerging stages of popularity at the time – although this was a story that changed over time. 25 years after its debut, the 'i' could just as well stand for 'iconic', such has been the impact of the iMac.
With two-and-a-half decades of history under its belt, there have been numerous members of the iMac family, and many of them are considered some of the best all-in-one PCs ever made.
While each has wowed in its own way, some have stood out more than others. From the bright and groundbreaking design of the CRT-based iMac G3 back in 1998 to the svelte good looks and muted palette of the current 24-inch iMac, this has been a range of computer that has turned heads for many years.
The first iMac could be purchased on August 15, 1998, but Apple had already whetted appetites when it was first revealed three months earlier.
To celebrate the anniversary of this technological powerhouse and design icon, we thought it would be fun to take a look back through the history books and try to compile a best-of list. So let's step back in time and reminisce – and see if you agree with our choices.
Ranked: the best iMacs
8. Polycarbonate Intel iMac (2006)
The successor to the iMac G5, the Polycarbonate was the first model to replace the PowerPC processor with an Intel chip.
This was significant change for the iMac and the CPU switch alone justifies a place in history, and a ranking in this list. Over a fairly short period of availability, three screen sizes were produced – 17-inch, 20-inch and 24-inch – to suit varying needs and budgets.
While the hardware side of things was more than a little impressive, issues stemming from software bug meant that video playback was sometime problematic. When this was addressed, however, the largest model in the range gave iMac owners full HD content for the first time – something that was a revelation back in 2006.
7. iMac G5 (2004)
The final PowerPC iMac, the G5 represented the third significant look in as many generations.
Heralded as the slimmest desktop computer available at launch, even two decades after this model first appeared echoes of its design can still be felt in the current range of iMacs.
Looking back, it could be argued that the look is rather less striking than its predecessors, but at the time the G5 was yet another mold-breaker from Jony Ive.
Over its 18-month lifespan, the G5 evolved to meet changing needs and a more demanding userbase. A higher spec model with more memory and storage also boasted a Gigabit Ethernet connection and – in a move that few could have predicted to have been so important – a built-in webcam was added.
6. Aluminium iMac (2007)
Embracing aluminium was one of Apple's biggest and most enduring design and build choices, and this was another eye-catching iMac that won over many hearts.
Replacing the relatively short-lived polycarbonate iMac, this generation was an important evolution of the range as a durable and attractive material gave a classic yet futuristic look. It is a design still aped by other computer manufacturers to this day, but the idea of 'often copied, never bettered' holds true.
The clean lines of the device were complemented beautifully by the reduced-footprint version of the Apple keyboard, now devoid of its number pad. Together, the computer and peripheral made an impact while remaining powerful understated. There was a significant switch from Mini-DVI to Mini DisplayPort, and Apple apparently learned the importance of ports, adding more in later versions.
5. Retina iMac (2014)
The impact – both visual and in terms of influence – of the Retina display cannot be overstated; it was revolutionary.
The image quality goes some way to explaining the love so many artists and designers have for Apple products. Living on until 2020, the Retina display range of iMac would be the last time the company used Intel chips before the switch to Apple Silicon.
The retina display helped to cement Apple's reputation for high quality hardware, with a particular emphasis on the visual side of things. Spanning some six years, it is little surprised that there are a wide range of Retina iMacs in the range. The 27-inch model is essentially the forerunner to the Apple Studio Display / Mac Studio, combo, although many might argue that this should be the iMac Pro. Either way, astonishing hardware abounds.
4. 24-inch iMac (2021)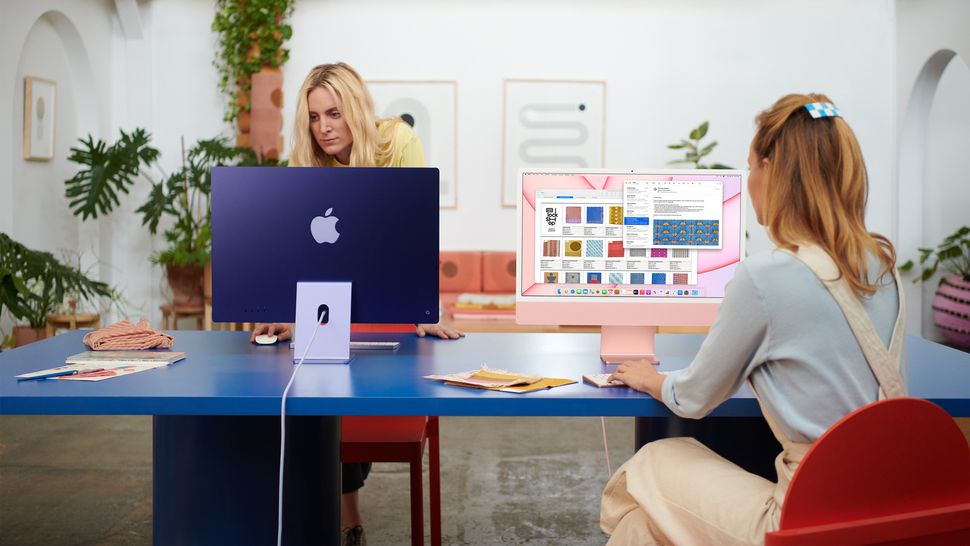 Harking back to the days of the original iMac G3, the iMac 24-inch (2021) is available in a veritable rainbow of colors, continuing Apple's love of making desktop more interesting places.
With seven colors to choose from, this is the first iMac to move away from Intel processors in favour of Apple Silicon, although so far we've only seen an M1 version.
Still available two years after its initial launch, the color hat-tip to Jony Ive's groundbreaking G3 design is a heart-warming nod to the past, while the impressive benchmarks delivered by the internals help to embrace the future. The arrival of Touch ID in the one of the optional Magic Keyboard blends the mobile and desktop environments neatly, creating a unified experience for owners of both MacBooks and iMacs.
3. Unibody iMac (2009)
The development and evolution of the Aluminium iMac saw the emergence of the Unibody iMac, complete with its 16:9 aspect ratio widescreen.
With this model, Apple went all-in on aluminium so the plastic backplate became a thing of the past. The company also acknowledged users' desire for greater options in terms of expandability, offering support for up to 32GB of RAM – and DDR3, no less.
The original Unibody was available between 2009 and 2011, and was replaced the follow years by a slimmed-down version for fans of a more svelte body design. A jump to USB 3.0 was another notable change with the updated version.
2. iMac G3 (1998)
The computer that started it all off, it is difficult to downplay the impact the iMac G3 made when it first appeared on the market.
The eye-catching design was the work of a young Jony Ive and went a long way to demonstrate to people that a home computer could look striking, interesting... even beautiful.
Far removed from the beige boxes most computer users were familiar with, the iMac G3 kicked off a movement of all-in-ones and was available in a range of colors over its four-and-a-half-year lifespan.
As well as revolutionising the market with its somewhat quirky looks, the G3 rekindled public interest in Apple, while the decision to ditch the floppy drive saw the company using the range to push the boundaries of both technology and design.
1. iMac G4 (2002)
A design that even now, more than two decades after it first appeared, manages to look simultaneously retro and futuristic, the iMac G4 was extraordinary for so many reasons.
Another work from Jony Ive, the successor to the iMac G3 is rightly considered a masterpiece of design. The flat screened elegance replaced CRT bulk, with the TFT display attached to the domed body with a head-turning chrome arm.
But while this was a handsome piece of equipment that took pride of place on many desks, the G4 was about more than just good looks. This was the penultimate PowerPC iMac, and was available in three screen sizes – 15-inch, 17-inch and 20-inch – and came with OS X installed as standard. A perfect marriage of hardware and software.
Get daily insight, inspiration and deals in your inbox
Get the hottest deals available in your inbox plus news, reviews, opinion, analysis and more from the TechRadar team.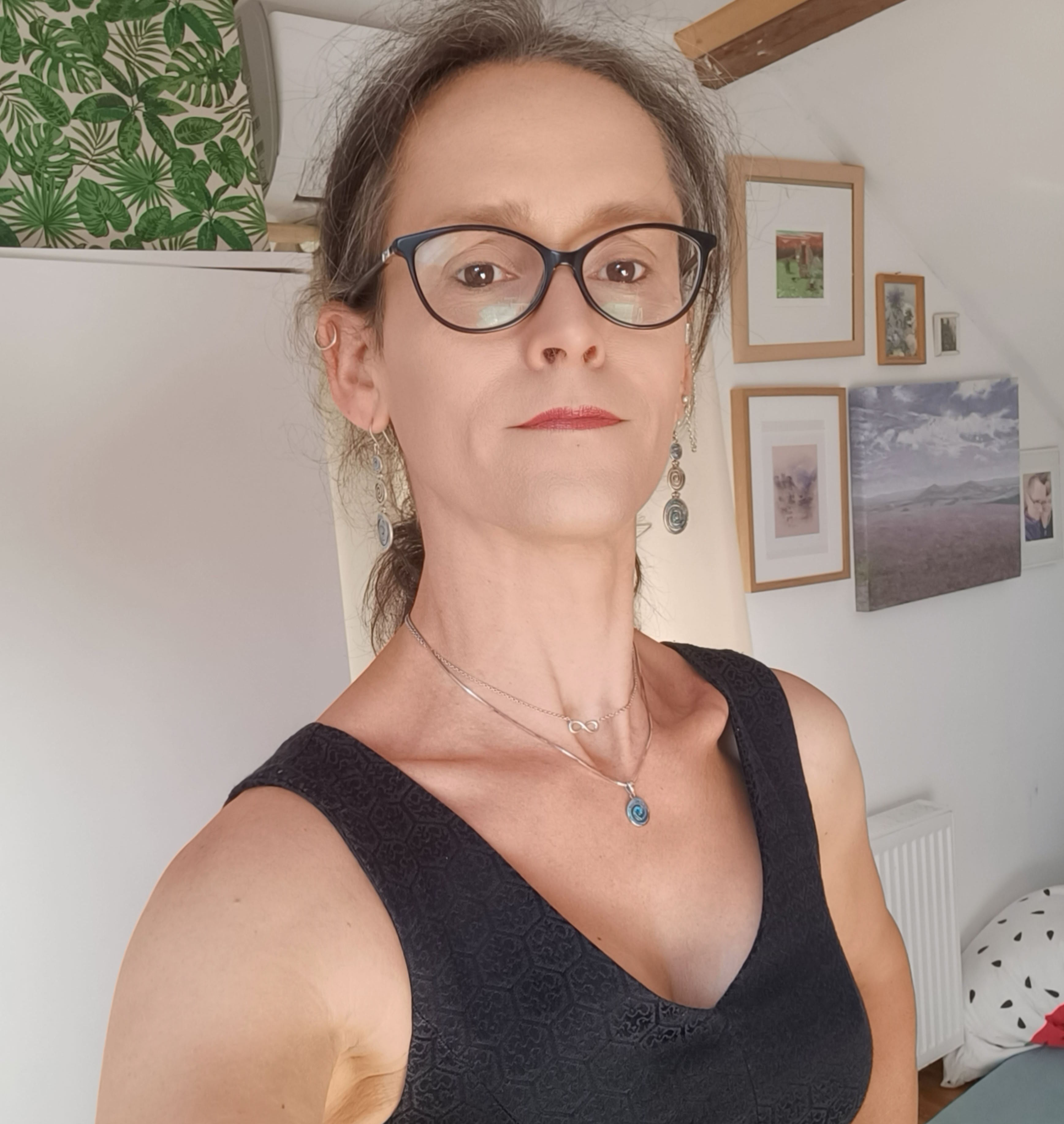 Sofia is a tech journalist who's been writing about software, hardware and the web for nearly 20 years – but still looks as youthful as ever! After years writing for magazines, her life moved online and remains fueled by technology, music and nature.
Having written for websites and magazines since 2000, producing a wide range of reviews, guides, tutorials, brochures, newsletters and more, she continues to write for diverse audiences, from computing newbies to advanced users and business clients. Always willing to try something new, she loves sharing new discoveries with others.
Sofia lives and breathes Windows, Android, iOS, macOS and just about anything with a power button, but her particular areas of interest include security, tweaking and privacy. Her other loves include walking, music, her two Malamutes and, of course, her wife and daughter.