AMD Ryzen 8000 series - everything we know so far
Everything we know about the AMD Ryzen 8000 series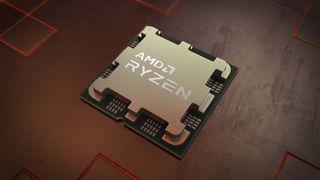 (Image credit: AMD)
The AMD Ryzen 8000 series of processors has been generating a lot of buzz as we head into the second half of 2023, especially as we move closer to its anticipated launch next year.
AMD's Ryzen processors have been widely praised for their impressive performance and competitive pricing, not to mention innovations like 3D V-Cache technology that makes Ryzen processors the best processors for gaming on the market. With the Ryzen 8000 series on the horizon, expectations are high, especially as AMD moves to more advanced TSMC silicon fabrication with its Zen 5 architecture.
With all the news and rumors swirling out there though, it's important to separate the baseless speculation from the legitimate reports and news that invariably leak out of the typically tight-lipped AMD. Here, we're pulling together all we know to provide readers with a clear and accurate understanding of what to expect from the AMD Ryzen 8000 series.
AMD Ryzen 8000 series: Cut to the chase
What is it? The next generation of AMD processors
How much does it cost? Unknown, but will likely range from about $230/£175/AU$345 for the Ryzen 5 8600 to as much as $700 (about £650/AU$1,150) for the Ryzen 9 8950X3D
Where can I get it? When it launches, the Ryzen 8000 series will be available in the US, UK, and Australia
AMD Ryzen 8000 series: Latest news
AMD Ryzen 8000 series: Release date speculation
There is no official release date for the AMD Ryzen 8000 series, but we do know from AMD's roadmap that it is planned for a 2024 release.
Given the 12- to 18-month cadence typical of generational CPU releases, that would put March 2024 at the 18-month mark from the release of the AMD Ryzen 7000 series, and that is not an unrealistic projection, though it could be longer between releases than normal this time around.
According to AMD, Zen 5 will be a complete rebuild architecture from the ground up, so that should conceivably take longer than your standard CPU release cycle. The desktop processor line, codenamed Granite Ridge, and the mobile processor line, codenamed Strix Point, will likely see separate launches as well.
AMD Ryzen 8000 series: Potential specs
There is very little that we know right now about the AMD Ryzen 8000 series specs, other than it will be built using AMD's Zen 5 architecture and will feature an integrated RDNA 3.5 GPU, which is AMD's cute way of saying an iterative improvement over the current RDNA 3 GPU architecture, but not enough to warrant a new generation of hardware.
There had been speculation for a while that the Ryzen 8000 series would be built on TSMC's 4nm process node, but it now looks likely that it will use the more advanced 3nm node instead.
We also know that AMD acquired AI company Xilinx in 2021, and it's expected that more AI optimizations are set for Zen 5.
We also anticipate that AMD will be sticking to its non-hyprid approach to Zen 5, much like with Zen 4 and unlike Intel's 12th and 13th generation processors, which use a hybrid of efficiency and performance cores.
All Zen 5 cores are expected to be performance cores, though the die configuration might be new, featuring a multi-chip module architecture that we know AMD has already incorporated into its RDNA 3 graphics cards.
AMD Ryzen 8000 series: Possible performance
Given how AMD is saying it is rebuilding its Zen 5 architecture from the ground up, there's no telling what the performance uplift over the Ryzen 7000 series Zen 4 architecture will be.
We do anticipate that it will be significant though. AMD has been innovating a number of technologies as far as chip designs go, from multi-chip modules (chiplets) to stacked, vertical architecture like that seen in its 3D V-Cache technology.
We expect that AMD will bring all of this into Zen 5 and build these new chips around these technologies, rather than try to attach them to an existing architecture that wasn't designed with this tech in mind.
Will that mean better performance? It absolutely should, especially when paired with a 3nm process, compared to the 5nm process in AMD Zen 4.
AMD Ryzen 8000 series: What to expect
Right now, there's not a whole lot of information on the AMD Ryzen 8000 series, other than it is inbound. Whether it will be called the Ryzen 8000 series isn't even certain, though it's unlikely that AMD will mess around too much with its model numbering scheme (it has done this before though, pretty much skipping over the Ryzen 4000 series entirely in favor of the Ryzen 5000 series).
We also anticipate that it will be going up against Intel's Arrow Lake processors, also due out in 2024, though the Ryzen 8000 series should make it to market before Intel's 15th-gen chips.
Beyond that, we're hoping to see more integration of AMD's innovative designs around chip microarchitecture with Zen 5, rather than splitting the product stack between mainline Ryzen 8000 series processors and 3D-branded variants with 3D V-Cache tacked on.
Regardless, we'll keep you posted on all the latest news as it rolls in.
Get daily insight, inspiration and deals in your inbox
Get the hottest deals available in your inbox plus news, reviews, opinion, analysis and more from the TechRadar team.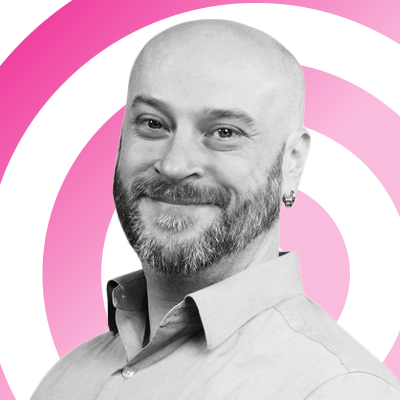 John (He/Him) is the Components Editor here at TechRadar and he is also a programmer, gamer, activist, and Brooklyn College alum currently living in Brooklyn, NY.
Named by the CTA as a CES 2020 Media Trailblazer for his science and technology reporting, John specializes in all areas of computer science, including industry news, hardware reviews, PC gaming, as well as general science writing and the social impact of the tech industry.
You can find him online on Threads @johnloeffler.
Currently playing: Baldur's Gate 3 (just like everyone else).