Windows 11's latest major error has been fixed
Cyanophobia, fear of the color blue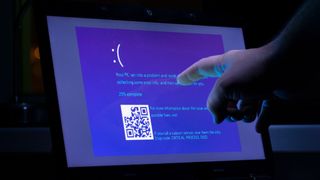 (Image credit: Shevchenko Evgenii VIA Shutterstock)
MSI has begun issuing updates to fix a Windows 11 Blue Screen of Death (BSOD) error that has been popping up with its Intel 700 and 600 Series of motherboards last month.
According to the Verge, MSI has confirmed that it has found and now fixed the issue, stating that "the root cause of the issue is the firmware setting of Intel Hybrid Architecture." The BSOD is said to only affect Intel's 13th Gen Core i9 processors that have the latest Windows 11 and Windows 10 updates and should be curbed with the new update issued by MSI.
MSI explains that "The new BIOS coming will include an update on the Intel CPU uCode which will prevent any more messages regarding the 'UNSUPPORTED_PROCESSOR' issues."
Blame game
When the error was first reported, Microsoft was quick to point out that this is strictly a hardware issue, and has nothing to do with the tech giant. While this raised some eyebrows (ours included), Intel has since conceded that the problem was likely due to a faulty microcode update.
This should allow MSI users to breathe a sigh of relief, as there is nothing scarier than seeing that awful, ominous blue screen. If you're interested in checking if your model is on the list of available updates, you can head over to the update page and scroll down to the table of motherboard models and different links for the fix.
For now, the update is aimed only at Intel 700 and 600 series motherboards, but that should be expanded to other models in the coming weeks.
You might also like...
Sign up to receive daily breaking news, reviews, opinion, analysis, deals and more from the world of tech.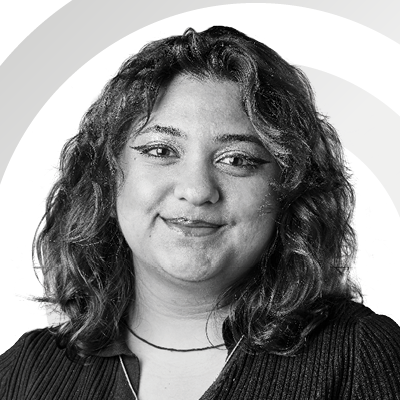 Muskaan is TechRadar's UK-based Computing writer. She has always been a passionate writer and has had her creative work published in several literary journals and magazines. Her debut into the writing world was a poem published in The Times of Zambia, on the subject of sunflowers and the insignificance of human existence in comparison.

Growing up in Zambia, Muskaan was fascinated with technology, especially computers, and she's joined TechRadar to write about the latest GPUs, laptops and recently anything AI related. If you've got questions, moral concerns or just an interest in anything ChatGPT or general AI, you're in the right place.

Muskaan also somehow managed to install a game on her work MacBook's Touch Bar, without the IT department finding out (yet).