The AMD Radeon RX 7700 XT offers a major performance boost over its predecessor at a lower price, even giving the much more expensive RTX 4070 a run for its money. But with the Radeon RX 7800 XT just $50 more, the card is a harder sell than it should be.
Pros
+

Great 1440p performance

+

Price isn't *terrible*

+

Improved ray tracing
Cons
-

Just $50 cheaper than the RX 7800 XT

-

High power usage
Why you can trust TechRadar We spend hours testing every product or service we review, so you can be sure you're buying the best. Find out more about how we test.
AMD Radeon RX 7700 XT: One-minute review
The AMD Radeon RX 7700 XT is a very solid 1440p graphics card with a lot going for it, but its price isn't one of them, and that ultimately holds it back from scoring a major upset for Team Red.
That isn't to say that the RX 7700 XT isn't a card worth buying, but it is one that comes with a pretty big caveat, namely its bigger sibling, the AMD Radeon RX 7800 XT that launches alongside it on September 6, 2023. At $449.99 (about £350/AU$660), this puts it exactly $50 cheaper than the RX 7800 XT. Now, there are caveats around that as well, since the RX 7800 XT's performance is better, but not so much as to make it the best graphics card to buy between the two.
By offering better ray tracing performance, a significant performance gain over its predecessor, and doing so at a cheaper price point to boot makes the AMD Radeon RX 7700 XT an easy card to recommend for anyone looking for the best 1440p graphics card without breaking the bank.
Given the end of the summer holiday (in the Northern Hemisphere, at least), I'm still in the process of wrapping up testing on the RX 7800 XT, but it looks to be about 10% to 15% faster than the RX 7700 XT, so the price isn't that far out of pocket on either card, but that does leave you with two cards occupying a very similar niche.
In terms of the RX 7700 XT, its ostensible competition is the Nvidia GeForce RTX 4060 Ti, and broadly speaking it wipes the floor with the RTX 4060 Ti 8GB variant when you're not using ray tracing at 1440p and 1080p.
There are times when the RX 7700 XT even gives the Nvidia RTX 4070 some competition, even though that card is supposed to be squaring up against the RX 7800 XT, and it's against our current top pick for the best graphics card overall that really pushes the RX 7700 XT above all the caveats and make it a card worth buying.
AMD Radeon RX 7700 XT: Price & availability
How much does it cost? $449.99 (about £350/AU$660)
When is it available? Available September 6, 2023
Where can you get it? Available in the US, UK, and Australia
The AMD Radeon RX 7700 XT is available on September 6, 2023 starting at $449.99 (about £350/AU$660).
This puts the RX 7700 XT about $30 cheaper than the AMD Radeon RX 6700 XT it replaces (which launched at $479.99), which is great, and it puts it dead center between the two RTX 4060 Ti variants in terms of price, so we'll go ahead and call it a wash on that front.
If there's an issue here really it's that the AMD Radeon RX 7800 XT is also just $50 more ($499.99, about £385/AU$725). As mentioned before, I'm still wrapping up our AMD Radeon RX 7800 XT review, but that card looks to give you about 10% to 15% better performance for an 11% premium, it might be the better value for those who want a midrange card with marginally better performance.
AMD Radeon RX 7700 XT: Specs
Swipe to scroll horizontally
| Header Cell - Column 0 | AMD RX 7700 XT | AMD RX 6700 XT | Nvidia RTX 4060 Ti |
| --- | --- | --- | --- |
| US MSRP | $449.99 | $479.99 | $399.99/$499.99 |
| GPU | Navi 32 | Navi 22 | AD106 |
| Compute Units | 54 | 40 | 34 |
| Shaders | 3,456 | 2,560 | 4,352 |
| Ray Processors | 54 | 40 | 34 |
| AI Processors | 108 | 0 | 136 |
| Base Clock | 1,900 MHz | 2,321 MHz | 2,310 MHz |
| Boost Clock | 2,544 MHz | 2,581 MHz | 2,535 MHz |
| Memory Clock | 2,250 MHz | 2,000 MHz | 2,250 MHz |
| Memory Type | GDDR6 | GDDR6 | GDDR6 |
| Memory Pool | 12GB | 12GB | 8GB/16GB |
| Memory Bus | 192-bit | 192-bit | 128-bit |
| Memory Speed | 18 Gbps effective | 16 Gbps effective | 18 Gbps effective |
| Memory Bandwidth | 432.0 GB/s | 384.0 GB/s | 288.0 GB/s |
| TGP | 245W | 230W | 160W |
AMD Radeon RX 7700 XT: Design
In terms of design, there's not much to say about the AMD RX 7700 XT other than to check with the third-party manufacturers of the card you want to buy, since there is no reference card for the RX 7700 XT.
One thing to note though is that no matter which card you go with, to my knowledge no AMD RX 7700 XT card will require a 12HPWR cable to power it, so two 8-pin cables should be all you need.
AMD Radeon RX 7700 XT: Chipset & features
The AMD Radeon RX 7700 XT, along with the RX 7800 XT, finally brings AMD's Navi 32 GPU to the desktop market after nearly a year of waiting, and overall I can say it's been worth the wait.
The RX 7700 XT features a slightly cut-down version of the GPU than the one used in the RX 7800 XT, so there's not too much difference between the two. The biggest though will be what's not on the GPU die itself, namely the amount of VRAM.
The RX 7700 XT features 12GB, which is the bare minimum for effective 1440p gameplay, and unlike the largely disappointing RTX 4060 Ti, AMD at least made sure to include enough VRAM to be effective and gave the card a wide enough memory bus to give it the texture bandwidth necessary to play at this level without needing to rely on the assistance of upscaling tech.
Speaking of upscaling tech, along with the announcement of the RX 7800 XT and RX 7700 XT, AMD unveiled FSR 3 which should definitely help AMD level the playing field with Nvidia, but since that's a software-driven tool, rather than being tied to the driver and the RDNA 3 hardware itself, I'll save a deep dive into that for another time, but just know that you should be able to start leveraging that tech soon as well.
If there's a knock on the RX 7700 XT here, it's its power consumption. At 245W, its rated power draw is high for a 1440p card, especially when Nvidia is able to make do with 200W for the RTX 4070 and 160W for the RTX 4060 Ti.
AMD Radeon RX 7700 XT: Performance
In terms of performance, the AMD Radeon RX 7700 XT is pretty much what we want to see in the gen-on-gen performance increase of a midrange card.
Image 1 of 15
Starting with synthetic benchmarks, the RX 7700 XT scored about 28% better in 1080p performance than the RX 6700 XT, about 35% better in 1440p performance, and about 29% better in terms of 4K performance, or about 30% better than the RX 6700 XT overall.
Against the Nvidia RTX 4070, meanwhile, the RX 7700 XT only scored about 7.25% lower overall in synthetic performance while costing about 25% less, making it a very compelling challenger to Nvidia's best midrange offering.
Image 1 of 24
The same goes for gaming performance, which is really what everyone is interested in here. The story is much as you'd expect: AMD performs as well or better in rasterization performance while falling behind when it comes to ray tracing and upscaling performance against competing RTX 4060 Ti and RTX 4070 cards.
Most interesting perhaps is the RX 7700 XT's performance vis a vis the RTX 4070, where the RX 7700 XT averaged 103 fps at 1080p, 77 fps at 1440p, and 48 fps at 4K, compared to the RTX 4070's 117 fps, 88 fps, and 52 fps, respectively. These are very close, and for many gamers this will be a practical tie depending on their rigs, so if you're looking for the best cheap graphics card for 1440p and 4K gaming, the RX 7700 XT is definitely one to consider.
Should you buy the AMD Radeon RX 7700 XT?
Swipe to scroll horizontally
| | | |
| --- | --- | --- |
| Value | Coming in lower than the card it replaces and well priced against its competition, the only knock against this card is that it's too close to the RX 7800 XT. | 4 / 5 |
| Chipset & features | AMD avoided the mistakes of its main rival by doing the smart thing and sticking with 192-bit bus and 12GB VRAM. | 4 / 5 |
| Performance | Scoring about 30% higher than its predecessor and giving the RTX 4070 a real challenge, this card definitely plays to win. | 4.5 / 5 |
| Average rating | Overall, this is one of the best 1440p graphics cards you can buy, but the RX 7800 XT is also right there for $50 more. | 4.2 / 5 |
Buy it if...
You want a great 1440p graphics card
The RX 7700 XT is a fantastic card for 1440p gaming, especially for the price.
You don't care about ray tracing
As with any AMD graphics card, if you don't really care about ray tracing, you can pretty much skip Nvidia's premium offerings.
You want to dabble in 4K
While the 12GB VRAM here isn't enough to truly game at 4K, the 192-bit bus helps make 4K gaming somewhat viable even without upscaling.
Don't buy it if...
You're gaming at 1080p
While this card is great at 1080p, so is the AMD Radeon RX 7600, and it's much cheaper.
You have a bit more room in your budget
If you've got some extra money to spend, the RTX 4070 is still likely to be the best option for 1440p gaming.
AMD Radeon RX 7700 XT: Also consider
If my AMD Radeon RX 7700 XT review has you considering other options, here are two more graphics cards to consider.
Nvidia GeForce RTX 4070
If you want the best 1440p graphics card going, this is it, so long as you don't mind paying the premium for the privilege.
Read the Nvidia GeForce RTX 4070 review
AMD Radeon RX 7600
If you're not going to be doing much 1440p gaming, then the RX 7600 is more than enough for most gamers out there.
Read the full AMD Radeon RX 7600 review
How I tested the AMD Radeon RX 7700 XT
I spent about a week with the RX 7700 XT
I focused mostly on gaming, since that is what AMD Radeon graphics cards are primarily used for
I used our standard battery of benchmark tests and personal gameplay experience
Test System Specs
These are the specs for the test system used for this review:
CPU: Intel Core i9-13900K
CPU Cooler: Cougar Poseidon GT 360 AIO Cooler
Motherboard: MSI MPG Z790E Tomahawk Wifi
Memory: 64GB Corsair Dominator Platinum RGB DDR5-6000
SSD: Samsung 990 Pro
PSU: Thermaltake PF3 1050W ATX 3.0
Case: Praxis Wetbench

I spent about a week with the AM Radeon RX 7700 XT running benchmark tests and playing Baldur's Gate 3 like everyone else is doing right now.
AMD Radeon cards are overwhelmingly used for gaming purposes, so I focused my efforts on determining how good of a gaming graphics card it is.
I've been a PC gamer my whole life and I've spent the past few years extensively benchmarking gaming hardware for a living, so I know how a graphics card at this level is supposed to perform given its price as well as the manufacturer's past product launches.
We pride ourselves on our independence and our rigorous review-testing process, offering up long-term attention to the products we review and making sure our reviews are updated and maintained - regardless of when a device was released, if you can still buy it, it's on our radar.
First reviewed September 2023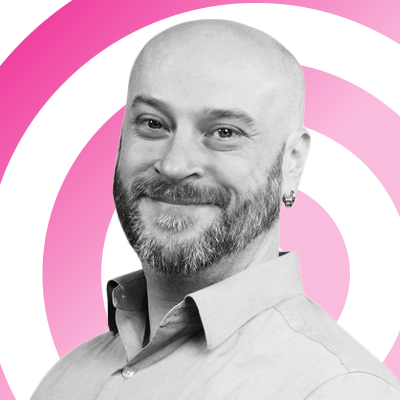 John (He/Him) is the Components Editor here at TechRadar and he is also a programmer, gamer, activist, and Brooklyn College alum currently living in Brooklyn, NY.
Named by the CTA as a CES 2020 Media Trailblazer for his science and technology reporting, John specializes in all areas of computer science, including industry news, hardware reviews, PC gaming, as well as general science writing and the social impact of the tech industry.
You can find him online on Threads @johnloeffler.
Currently playing: Baldur's Gate 3 (just like everyone else).