Microsoft Paint is becoming a digital art powerhouse thanks to this new AI assistant
Microsoft to transform Paint with Cocreator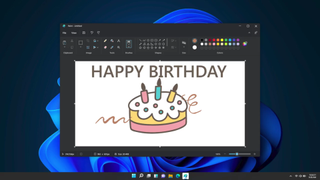 (Image credit: Microsoft)
Microsoft has recently held multiple events where it's made it known that it's serious about AI, and following the grand unveiling of its new AI assistant, Windows Copilot, the company has now introduced another AI bot, Cocreator, to help generate images in the iconic Paint app.
TweakTown reports that that Cocreator's been known about in the Windows-sphere since test versions of the feature were released through the Canary and Dev channels in September, two release channels of the Windows Insider Program which allows users to sign up to it to preview potential Windows versions and features to give feedback before they are widely released. After these releases, a version was released via the Beta channel (a third Windows Insider release channel) and, just last week, a Cocreator version made its way through the Release Preview channel (the fourth and final release Windows Insider channel that sees features before they're integrated into upgrades for all users).
Cocreator is powered by Dall-E, like Bing Image Creator, and works in a similar way. You give Cocreator a description of what you'd like to see composed, select the art style if you have one in mind, and Cocreator will try to create it.
TweakTown calls the results "impressive" and other early reactions to the new tool are positive, partly due, no doubt, to it utilizing the latest version of OpenAI's Dall-E.
One of the first demonstration opportunities was spotted and posted by X (formerly Twitter) user PhantomOfEarth, who found a new 'first run' tutorial to take you through using Paint Cocreator for the first time in Windows version 11.2309.28.0 (in Canary and Dev).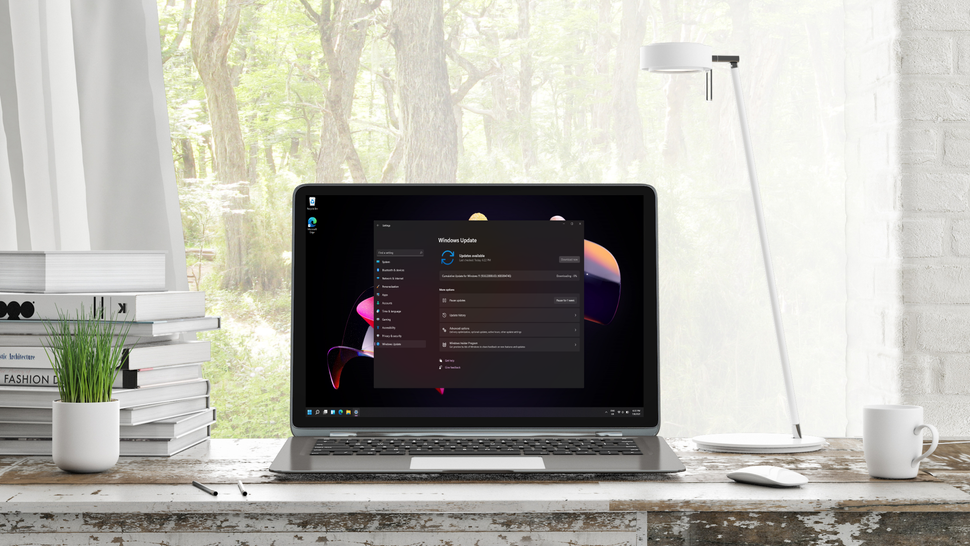 Latest Paint app update in WIP Canary/Dev (11.2309.28.0) adds a new first run experience for Paint Cocreator. https://t.co/pjmpcKa4iA pic.twitter.com/X1I8aaHT4HOctober 24, 2023
How to try Paint Cocreator for yourself
Cocreator is still being tested it seems, and to be able to try it, Microsoft asks you to sign up to the waitlist in the Cocreator side panel – and once approved, you should receive an email. Microsoft doesn't elaborate what panel this is, but Nerds Chalk writes that you can alternatively get Paint Cocreator by first being in the Windows Insider Program (to which you'll have to sign up to if you're not) and install the latest Canary or Dev build. Then you should be able to update your Paint app through the Microsoft Store > Library.
Whichever route you take, Cocreator is still being tested and the version you'll see will be a preview one, prone to possible changes and developments. That said, with Cocreator being spotted in the Release Preview channel, it should appear soon in a Windows 11 update. The new Paint has already been something of a favorite among its fans, and this development will definitely make it a better-equipped creator playground. It's already seen a major revamp with the addition of a layers feature and now Cocreator.
To think, Microsoft was ready to send the basic (but much-loved) Paint into retirement a few years ago, but it might prove to be one of the most successful apps that draws users to Windows yet. I have many fond memories of playing around in Paint when I was a kid, and with its pack of new features, maybe it'll ignite the imaginations of children and adults alike today.
You might also like:
Get daily insight, inspiration and deals in your inbox
Get the hottest deals available in your inbox plus news, reviews, opinion, analysis and more from the TechRadar team.
Kristina is a UK-based Computing Writer, and is interested in all things computing, software, tech, mathematics and science. Previously, she has written articles about popular culture, economics, and miscellaneous other topics.
She has a personal interest in the history of mathematics, science, and technology; in particular, she closely follows AI and philosophically-motivated discussions.