It takes a bold camera manufacturer to create some of the most expensive cameras available that lack many of the features and functionality we've come to expect, but this is Leica we're talking about. And despite its limited functionality, the black & white only Leica M11 Monchrom produces excellent image quality with a tactile shooting experience that's as close as you can get to shooting manually with a film camera, and the experience is exquisite.
Pros
+

Excellent image quality

+

Beautifully designed and excellent build

+

Traditional and intuitive shooting experience
Cons
-

Expensive

-

Black & white only

-

No video capture
Why you can trust TechRadar We spend hours testing every product or service we review, so you can be sure you're buying the best. Find out more about how we test.
Leica M11 Monochrom: two-minute review
A lot of people love to hate Leica cameras; they're expensive, limited in functionality and carry a prestige many photographers simply can't relate to. On those grounds, the Leica M11 Monochrom is a camera I almost feel obliged to dislike, but I have to confess that I'm absolutely smitten with it. But before we delve into the good, the bad and the not-so-ugly, let's take a look at some of the key points that make this contentious camera as much a curiosity as it is a high-end creative tool.
The Leica M11 Monochrom could easily be one of the best mirrorless cameras if you have a huge budget. But thanks to tactile manual controls offering a more traditional shooting experience, it's potentially one of the best cameras for photography and also one of the best cameras for professionals who shoot exclusively in black & white. And this is the main drawback of the camera – as the name suggests, it only captures images in black & white using its 60MP Monochrome BSI CMOS sensor.
We'll go into more detail later, but in a nutshell, this means that images will print to large dimensions and those captured at high ISO settings exhibit less noise when compared to standard color camera sensors. Couple this with the optical rangefinder viewfinder, manual focus lenses and traditional manual controls for ISO, aperture and shutter speed, you're presented with a shooting experience that feels like a traditional film camera but with the benefits of digital technology – no video capture, though – but all within a solid camera with a stunning design.
The camera follows the traditional M-series design and is unmistakably 'a Leica' that's favored by street and documentary photographers. And as a result, it's designed more for discretion, image quality and working in lowlight conditions, rather than for faster subjects such as sport and wildlife. This is reflected in the lackluster 3fps continuous shooting speed when capturing images in DNG raw, and 4.5fps when shooting in JPEG.
Image 1 of 6
Leica M11 Monochrom: release date and price
$9,195 / £8,300 / AU$14,990 body only
Announced and released April 2023
Available from Leica stores and authorized retailers
The Leica M11 Monochrom follows the typical Leica product cycle of being released just over a year after its color sensor alternative, in this case the Leica M11, with the announcement and release in April 2023. Availability was immediate from Leica stores and authorized retailers with a price tag that could make your eyes water at $9,195 / £8,300 / AU$14,990 body only.
Leica lenses, just like the cameras, come at a price and typically cost in the region of 50% of the price of M-series camera bodies and even as much in some cases, so this must be factored in if you're not already a Leica owner with a lens or two in your kit bag.
In terms of the focal lengths available, these typically cover landscape, street, documentary, portrait and general photography. Leica cameras aren't typically used to shoot subjects such as wildlife and sport, which is reflected in the lack of longer telephoto lenses being available.
Leica M11 Monochrom: Specs
Swipe to scroll horizontally
| Header Cell - Column 0 | Leica M11 Monochrom |
| --- | --- |
| Sensor | 60MP Monochrome BSI CMOS full-frame sensor (36 x 24mm) |
| Video: | None |
| AF points: | N/A - manual focus only |
| LCD: | 2.95-inch Active Matrix TFT touchscreen, 2.33m-dot |
| Viewfinder: | Optical rangefinder with auto parallax correction |
| Memory cards: | UHS-I, SD/SDHC/SDXC and above, plus 256GB internal storage |
| Connectivity: | Wi-Fi 2.4 GHz/5 GHz, Bluetooth, USB-C |
| Max burst: | 3fps DNG / 4.5fps JPEG |
| Size: | 5.4x1.5x3.1-inch / 139x38.5x80mm |
| Weight: | 0.99lbs / 452g (with battery) |
Leica M11 Monochrom: design
Rugged all-metal body
Simple yet stylish design
Manual focus only
The M11 Monochrom honors Leica's design standards, a lofty quality that many other camera manufacturers can only aspire towards. The minimalist matt black finish looks stylish yet functional, and where the famous Leica red dot is synonymous with the company, its absence on the M11 Monochrom results in a cleaner and ultimately more refined look.
Rangefinder cameras are designed to be small and discreet, so they don't have the more pronounced grips and contours that are more common with more mainstream mirrorless cameras and DSLRs. The use of typically smaller and lighter lenses is a factor that makes this work, and despite this, the M11 Monochrom fits snugly and comfortably in the hand with a reassuring weight of 0.99lbs / 452g excluding the lens.
The average Leica prime lens weighs in the region of 10oz / 300g, so the combined weight does add up but the M11 Monochrom remains comfortable to carry and use for extended periods. The size of the all-metal body with scratch-resistant paint is 5.4x1.5x3.1-inch / 139x38.5x80mm, with an aluminium top plate, black leather finish and a sapphire glass LCD screen on the back.
Image 1 of 6
The screen itself is a 2.95-inch Active Matrix TFT touchscreen with 2.33m dots, which provides a crisp and clear Live View image and image playback. The screen can be used for composition and focusing thanks to focus peaking, but in my experience, it's much more reliable to focus using the rangefinder split focus in the optical viewfinder. The viewfinder offers parallax correction in line with the focus distance of the lens, so the image frame moves automatically to compensate for the difference in view between the lens and viewfinder, and on the whole, is extremely effective.
A digital viewfinder can be purchased separately if you'd prefer this for composing, which is a little annoying with a camera that costs as much as the M11 Monochrom. Not to mention, Fujifilm has done a great job of incorporating a dual optical viewfinder/EVF into its X-Pro series and X-100 series cameras, so it would be much more convenient if Leica could incorporate both options into its M-series cameras, even if it bumped up the price a little.
In terms of controls, only the bare essentials are available on the camera body with additional settings and functionality accessed via the simple and intuitive menu system.
On the top of the camera, alongside the hotshoe, there's the traditional-style shutter button with a screw thread for a mechanical cable release and the on/off switch below, an ISO dial, a shutter speed dial and one function button. The back is equally minimalist with three buttons next to the LCD, a thumbwheel and a D-pad. It's not much in the way of direct access controls, but it's ultimately all that you need.
Leica M11 Monochrom: features and performance
Rangefinder handling
256GB internal storage
Extra control with the Leica FOTOS app
There's no getting around the fact that rangefinders aren't for everyone, so if you've never used one before it's worth dropping into your local Leica store before making an online purchase to be sure this type of camera is right for you.
Having used a medium rangefinder for years back in the film days, I personally love the experience and feel completely at home with a camera that handles like a film camera despite its digital credentials; using the M11 Monochrom, or any M-series camera, puts you in control and requires a different approach to shooting including the use of techniques such as pre focusing for faster-moving subjects.
The main feature of the camera is the simple fact that it only captures images in black & white. This makes it an extremely niche product, especially for the price, but it does allow you to focus on light, shape and texture in a way that's often lost with a color camera. Although, even with a color camera, you can set the picture style to black & white to view your images in black & white, even if the resulting raw files are color and require conversion to mono during post-processing.
Image 1 of 6
Overall, features are limited because this is a camera designed purely for capturing monochrome images, but there's also 256GB of internal storage alongside the SD card slot, a continuous shooting speed that's sluggish in modern terms at 3fps for DNG and 4.5fps for JPEG, with a 15 shot buffer for DNGs and a 100 shot buffer for JPEGs.
Then there's the Leica FOTOS app. Connection with the Leica FOTOS app provides remote control of the camera, wireless firmware updates, the ability to view and rate photos before downloading to your smartphone or tablet as well as the ability to embed GPS data and more. It also includes features such as exposure bracketing, interval shooting and a selection of metering modes, too, but these are pretty standard fare.
Features and performance score: 3.5/5
Leica M11 Monochrom: image and video quality
Excellent image quality
Impressive high ISO handling
No video capture is available
To get started with image and video quality, the first thing that has to be said is that there's no video functionality with the M11 Monochrom. It's a shame really, because earlier Monochrom models have had video functionality and it's simply a case of programming it in, but perhaps Leica users have expressed a strong desire to have video omitted. Either way, surely, it's better to have something you don't need or want, rather than to not have something you need or may want to use at some point.
Video omission aside, the image quality of photos is excellent and can't be faulted in any way. The M11 Monochrom features a 60MP monochrome BSI CMOS full-frame sensor with a pixel pitch of 3.76 μm that captures fine detail with excellent noise handling. Images can also be captured in three resolutions: 60MP, 30MP or 18MP. For most people capturing at the highest resolution makes sense – more pixels gives more cropping potential – but switching to smaller files could be a handy feature nonetheless.
Image 1 of 6
High ISO noise handling is impressive throughout the huge ISO 125 – 200,000 range. Images shot at even ISO 25,000 and ISO 50,000 look great. You could use ISO 100,000 and 200,000 because the grain is pleasing and much cleaner than even ISO 1600 black & white film, but the best results are up to 25,000 if your aim is for cleaner images with lower levels of grain.
The excellent ISO handling of monochrome cameras has been a key element of Leica's marketing strategy in the past, but with Adobe Lightroom's new Denoise feature, which is incredible by the way, this selling point has been watered down somewhat; high ISO color images can be cleaned up in post with exceptional results. That said, if you're in the market for a black & white only camera with excellent native ISO handling, the M11 Monochrom certainly won't disappoint.
Should you buy the Leica M11 Monochrom?
Buy it if...
You only shoot in black & white
If you only process images in black & white, having a camera that only shoots in monochrome makes sense for the excellent high ISO noise handling. But this is only if you never shoot in color and genuinely have no use for a camera that does.
You enjoy shooting with rangefinders
If you don't know where you stand with a rangefinder, be sure that you're in the love camp before parting with enough cash to buy a modest second-hand car. If you're unsure, head to your local Leica store to try the M11 Monochrom before purchasing.
You value tactile controls
Leica M-series cameras feature traditional manual controls alongside manual focus lenses with a manual aperture. It's a slower shooting process, and the traditional controls can be a breath of fresh air in the modern auto-assisted photographic world.
Don't buy it if...
You shoot color images
This is so obvious it's almost not worth mentioning, but if you'd like to be able to shoot both color and black & white images, the M11 Monochrom is not for you. If you'd like to be able to do both, the Leica M11 is a better option.
You can't justify such an expensive camera
There's no getting away from the fact that Leica cameras and lenses are extremely expensive. So, if the price is making you wince, you could buy an alternative professional mirrorless and a lens for less than the body-only price of the M11 Monochrom.
You require all the mod cons
The M11 Monochrom isn't completely devoid of technology, but it's not anywhere near as sophisticated as mirrorless cameras manufactured by camera giants like Canon, Sony, Fujifilm, Nikon, Panasonic and Olympus. So, if you desire the latest and greatest camera features, look elsewhere.
Swipe to scroll horizontally
Leica M11 Monochrom

| Attributes | Notes | Rating |
| --- | --- | --- |
| Price | Extremely expensive for limited features | 3 / 5 |
| Design | A stunning design and excellent build quality | 4.5 / 5 |
| Performance | Has the key features required for a more manual approach to shooting | 3.5 / 5 |
| Image quality | Excellent image quality that can't be faulted | 5 / 5 |
Leica M11 Monochrom: Also consider
If our Leica M11 Monochrom review has you considering other options, here are two more cameras to consider...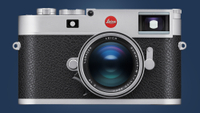 Leica M11
If you have your heart set on owning a Leica but can't commit to the black & white niche offered by the M11 Monochrom, the Leica M11 is the best alternative. This camera also has a 60MP sensor and shares many features and functions, but the main difference is that you can capture colour images and convert them to mono if you wish.
Read our Leica M11 review.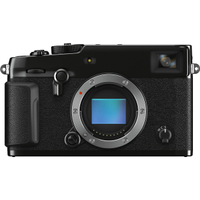 Fujifilm X-Pro 3
The cost of Leica cameras is prohibitive for the majority of people, so if you'd like the rangefinder shooting experience with tactile traditional controls and excellent image quality, but with plenty of modern features including autofocus, the Fujifilm X-Pro 3 is a fantastic option. And best of all, it only costs a fraction of the M11 Monochrom.
Read our hands-on Fujifilm X-Pro 3 review.
How I tested the Leica M11 Monochrom
With nearly 30 years of photographic experience and 15 years working as a photography journalist, I've covered almost every conceivable subject and used many of the cameras that have been released in that time. I've also used and reviewed almost many Leica cameras over the years, including most of the Monochrom models, so I'm familiar with these niche cameras.
The Leica M11 Monochrom was tested over a week with a focus on subjects that worked well in black & white, although these typically centred around a more candid approach to shooting. Photos were taken in different lighting conditions to be able to test factors such as dynamic range, ISO handling and, of course, how easy and comfortable the camera is to use handheld over long periods.
Most shooting was handheld because Leica cameras are designed for this way of shooting, although that certainly doesn't mean they can't be used on a tripod for capturing long exposures. Photos were taken in both manual mode and aperture priority, using the new 50mm f/1.4 lens which is an excellent companion for the camera.
First reviewed May 2023
James Abbott is a professional photographer and freelance photography journalist. He contributes articles about photography, cameras and drones to a wide range of magazines and websites where he applies a wealth of experience to testing the latest photographic tech. James is also the author of 'The Digital Darkroom: The Definitive Guide to Photo Editing'.