The Sony FE 70-200mm F4 G OSS II telephoto zoom is one of the most versatile lenses on the market, and a comprehensive, if pricier, update of the 10-year-old original. Paired with one of Sony's latest mirrorless cameras, you have a smaller, lighter, faster-focusing and sharper lens, with class-leading macro focusing. Travel, events, portraiture, macro… this lens can do it all.
Pros
+

Highly versatile telephoto zoom

+

Better size-match for Sony mirrorless cameras

+

Excellent all-round image quality
Cons
-

Pricy for a F4 lens

-

Cat-eye bokeh in corners

-

Not one for low-light shooters
Why you can trust TechRadar We spend hours testing every product or service we review, so you can be sure you're buying the best. Find out more about how we test.
Two-minute review
Sony's 50th full-frame lens, the FE 70-200mm F4 G OSS II, is a comprehensive update of the (almost) 10-year-old Sony FE 70-200mm f/4 G OSS stalwart. It's part of a recent wave of smaller and lighter second-gen Sony lenses, in this case, it's 15% smaller and lighter than its predecessor, weighing 794g / 28.1 oz, and measuring 149mm / 5.8in long.
Lens size is a big deal when you shoot with Sony cameras – they are smaller than most and can feel off-balance with a big chunk of glass on the front. I paired the 70-200mm F4 II with the Sony A7C R, which is one of the best travel cameras, plus the crop-sensor Sony A6700 (with which the lens focal length is increased 1.5x), and both cameras proved an excellent fit with the lens.
If this mark II version of the lens was only smaller and lighter it could be worth an upgrade for that reason alone, but it's also the beneficiary of a total redesign, which has given it sharper image quality, faster autofocus and next level macro focusing. Yes, it's smaller, lighter, sharper, quicker and more versatile than the original, and one of the best Sony lenses around.
The 70-200mm lens is already a versatile focal length – my own Nikon 70-200mm F2.8 G DSLR lens was my most-used lens for many years for portraits, weddings and events, and also proved to be an adept tool for sports, wildlife, landscape photography and more. Sony's 70-200mm F4 II happily works in these fields, but also adds class-leading macro focusing capability, up to 0.5x magnification at any focal length, with a minimum focus distance of 0.26m / 0.86 ft at 70mm, and 0.42m / 1.38ft at 200mm.
Add the 2x teleconverter with an unchanged minimum focus distance and the macro capability is doubled to 1.0x magnification – that's 1:1 life size. I'm generally not a fan of teleconverters; even the very best soften the image and can affect color rendering. In fact, you can see the minimum focus distance in action, plus the color shift of the same scene shot with and without Sony's 2x teleconverter, in the sample images below. In any case, the 0.5x magnification without teleconverter beats any other 70-200mm lens and adds another string to the bow of this versatile zoom lens.
Image 1 of 2
This is also a well-made and complex lens, with customizable function buttons and no fewer than five switches covering features such as a focus range limiter (including a new macro setting), full-time direct manual focus, SteadyShot optical stabilization and a zoom-lock that fixes the lens in its closed position when not in use – otherwise the lens barrel extends when zooming.
Sony also says its new linear XD focusing technology, comprising four 'high-thrust' focus motors, increases autofocus tracking precision, even while zooming, and ultimately achieves what is 20% faster focusing than in the 2014 version.
Camera tech has moved on in the 10 years since the original 70-200mm F4, too, and when you use the 70-200mm F4 II's new focusing skills with a Sony camera equipped with the latest Bionz X processor and AI-autofocus chip, focusing is super intelligent, quick and reliable. For this review, the 70-200mm F4 II and A7C R have given me lightning-quick and reliable autofocus for photos and smooth video autofocus.
Image 1 of 7
Sony FE 70-200mm F4 Macro G OSS II: price and release date
The Sony FE 70-200mm F4 Macro G OSS II lens costs $1,699 / £1,749 / AU$2,699 and includes a lens hood and removable tripod collar. It was available from August 2023. That's an understandable price increase given the improvements in this second-gen model, somewhere between the F4 original version, and the current pro-level Sony FE 70-200mm F2.8 II version.
Sony FE 70-200mm F4 Macro G OSS II: Image quality
An array of advanced aspherical and extra-low dispersion elements suppress lens distortion and render sharp detail, while the 9-blade aperture produces what Sony describes as 'exquisite full-frame bokeh'.
You can see from my self portrait below (taken remotely using the Sony Creators' app, at the lens' widest possible F4 aperture) that bokeh is smooth with no aberration or onion-ring distortion, while the shape at F4 is fairly round in the center of the frame, yet distinctly cat-eye in the corners. I've included cropped areas of the picture for a better look.
If I were to take the exact same picture under identical conditions with Sony's 70-200mm F2.8 lens instead, or a prime lens with an even wider aperture, then bokeh would appear larger, and most likely even rounder. For an F4 lens, bokeh is actually very pleasant, but portrait specialists would choose an F2.8 or wider for that 'exquisite' bokeh.
Image 1 of 4
Flare is also really well controlled in this backlit scene, and I've included a different macro photo of a spider and its web (in the same gallery) with stronger backlighting, and flare is mostly absent in that example, too. The included lens hood helps to reduce flare in these kind of scenarios.
A close look at the detail in the eye of the same self portrait reveals super-sharp detail, right where it matters. This single portrait photo alone displays many excellent attributes of what is an impressive telephoto zoom, paired with a reliable autofocus system in the latest Sony mirrorless camera.
Cast your eye over a wide range of photos, some of which are included in the gallery below to show the breadth of subjects you can capture, and it's clear the 70-200mm F4 II is a highly capable all-rounder. Image sharpness is maintained from the center to the edges of the frame, there's virtually no barrel or curvilinear distortion (the 70-200mm lens isn't known for either), and even in the corner of woodland photos with bright background light punctuating the tree cover, there's virtually no chromatic aberration. Put simply, there's very little fault to pick at in this excellent lens.
Image 1 of 7
The image quality disparity between the pricier and heavier Sony FE 70-200mm F2.8 pro lens and this second-gen F4 model has diminished somewhat and arguably the choice isn't about overall image quality anymore – or even depth of field, because the F4 aperture gives an extremely shallow depth of field with a full-frame camera. Instead, it comes down to whether or not you need the extra stop of light, or particularly big bokeh.
Personally, I regularly rely on the wider F2.8 aperture for events and wedding photography in particular, where light is often dim. However, that Sony F2.8 lens is much heavier, and if you mainly shoot in daylight and would prefer a travel-friendly lens, then the F4 II is a no brainer.
Overall, the second-gen 70-200mm F4 lens is notably better - and more versatile - than its predecessor in almost every regard. The sting is the costlier list price, although it's worth the extra money if you want a lighter lens better balanced with your Sony camera, together with its refined image quality and closer focusing.
Should I buy the Sony FE 70-200mm F4 Macro G OSS II lens?
Buy it if...
You want a travel-friendly telephoto zoom
Smaller and lighter than the first-gen model, the 70-200mm F4 G II is a much better pairing for a photographer on the move and sits better with Sony's full-frame mirrorless bodies, which can often feel imbalanced with otherwise larger lenses.
You're into close-up photography
No other 70-200mm lens can match the 70-200mm F4 G II's close-focusing abilities and 0.5x magnification. You could buy this lens just for macro, but it also happens to be a great bit of glass for events, portraiture and wedding photography. Versatile is an understatement.
You shoot mostly in the day
Control over depth of field isn't the primary reason I would choose a pricier 70-200mm F2.8 over an F4 version like this. Within this focal range, the F4 aperture on a full frame sensor gives enough focus fall off and smooth bokeh. No, it's the extra stop of light for low light shooters where an F4 lens is less likely to cut it. But if low light isn't your thing, this will do the job excellently.
Don't buy it if...
You shoot a lot in low light
The constant F4 aperture throughout the zoom range doesnt let in as much light as pricier F2.8 zooms, or wide aperture prime lenses, so you'll really be pushing the camera's image quality in low light.
You don't need its versatility
If you don't need all of this lens' features, including its unmatched close focusing, then you could save yourself some money by opting for a cheaper alternative, such as the first-gen model.
You're trying to save money by opting for a F4 lens
Zoom lenses with a maximum F2.8 aperture are usually much pricier than F4 equivalents, but this second-gen 70-200mm F4 from Sony isn't dramatically cheaper, no doubt because it's such a versatile bit of glass. Again, if aperture is your main concern, you can opt for a cheaper alternative.
Image 1 of 3
How I tested the Sony FE 70-200mm F4 Macro G OSS II lens
I've had my hands-on the Sony FE 70-200mm F4 lens on several occasions, for short and extended periods of time. I used it extensively while I was writing my Sony A7C R review, in a generous variety of scenarios that allowed me to fully test its capabilities.
At a pre-launch event I was able to test its close-up photography opportunities with the 2x teleconverter that increases its maximum 0.5x magnification to 1.0x. I've also happily used the lens for macro shots without the teleconverter at my own leisure.
It's been attached to the travel-friendly A7C R and A6700 cameras, making for an ideal size-match, and I've shot everything from portraits to landscapes with it, plus low light sequences that push the lens' AF motors. I've also used it for general travel photography, for which this lens is a lovely companion.
First reviewed September 2023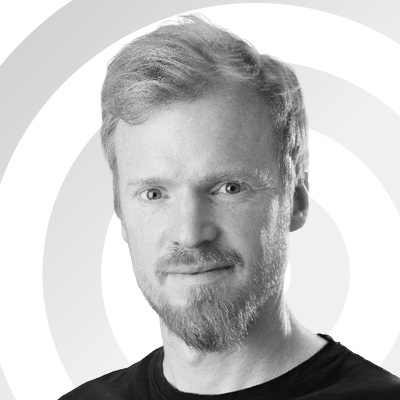 Tim is the Cameras editor at TechRadar. He has enjoyed more than 15 years in the photo video industry with most of those in the world of tech journalism. During his time as Deputy Technical Editor with Amateur Photographer, as a freelancer and consequently editor at Tech Radar, Tim has developed a deeply technical knowledge and practical experience with cameras, educating others through news, reviews and features. He's also worked in video production for Studio 44 with clients including Canon, and volunteers his spare time to consult a non-profit, diverse stories team based in Nairobi. Tim is curious, a keen creative, avid footballer and runner, and moderate flat white drinker who has lived in Kenya and believes we have much to enjoy and learn from each other.