As the largest online retailer in the world, Amazon has an incredibly diverse range of tech on offer and, on Black Friday, a lot of that tech will get heavily discounted, especially in regions where the marketplace is well established.
Australia missed out on Amazon's last Black Friday sale, with the retail giant launching Down Under just weeks after the big day. This year, however, the bargain hunting heats up.
Amazon had its first Prime Day in Australia this year and, following on from its success, there are high expectations that the company will have plenty more on sale come Black Friday and Cyber Monday 2018.
The big sale is only a couple of weeks away, so you should get cracking on your shopping list so you can find the best deals of the year real quick when Black Friday arrives.
When the time comes, however, TechRadar's Australian team will be on hand to help you sift through them all. We'll be curating the best offers on Amazon Australia and listing them all here throughout the sale period, ready for you to scroll through, ponder over and, hopefully, be delighted with when it arrives on your doorstep.
In the meantime, though, we've put together a buyer's guide to shopping on Amazon on Black Friday and Cyber Monday.
How to get the best Amazon Australia deals on Black Friday/Cyber Monday
It's very difficult to make predictions on Amazon Australia's best deals for Black Friday and Cyber Monday, given we've got nothing from previous years to go on. But we can extrapolate from Prime Day's performance Down Under and what happens in other regions where Amazon has a presence during the big sale season.
Although Black Friday is on November 23 and Cyber Monday on November 26, the sale isn't just on those two days alone anymore. It usually goes on for a while, so it's hard to tell when you can find the best bargains on Amazon. However, you can expect to know more soon as the deals world is about to start buzzing.
While you can expect to see some excellent bargains from a variety of third-party sellers on Amazon over the long sale weekend in November, the online retail giant may begin offering its own products well before that.
Our advice would be to check out what's happening in the days leading up to Black Friday, but to hang on to your money until you're certain you've found the very best deal.
Amazon Australia pre-Black Friday offers
While there isn't any official word yet on when we can start to see some really good bargains on consumer tech on Amazon Australia, a few teasers are beginning to popping up.
If you are an avid reader or a music aficionado, this should whet your appetite: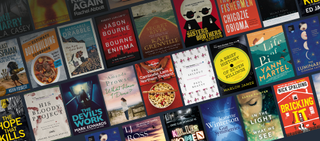 Kindle Unlimited | 3 months for just $1.99
The Christmas break is coming up and, if you've got time, you'll want to update your reading list. For those using a Kindle ereader or the mobile app, you can save on a Kindle Unlimited subscription. It's usually $13.99 a month, but you can get a three-month subscription for just $1.99. After the three-month period, it will revert back to the usual $14. If you happen to be a new member, you'll even get the 30-day free trial.View Deal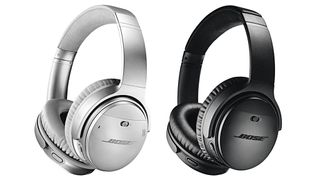 Bose QC35 II | usually $499 now $368
These have been the most popular wireless noise-cancelling cans for a long time and that doesn't seem to be changing any time soon. And while they've been listed as $399 for a while on Amazon, you can get them for cheaper still, with the Black and the Silver set going for their lowest price yet at $368.
There's a new colour option available as well – Midnight Blue – however, that's nearly full price at $496.View Deal
What to expect from Amazon Australia on Black Friday and Cyber Monday
Amazon has an ongoing scheme called Deals of the Day which, in the UK and US, began last year on November 17 and went on for 10 whole days. We could see something similar in Australia this year, with all Echo devices, including the newly announced ones, along with Kindles and the Fire TV Stick, on sale.
Along with Deals of the Day, we expect there to be a lot more Lightning Deals, which last only for a short while, or until stocks are gone. Anyone can buy these, but Amazon Prime members get access to these 30 minutes before everyone else.
We'd recommend becoming an Amazon Prime customer for that benefit alone, but it also gives you access to Amazon Prime Video and the company's two-day delivery promise as well.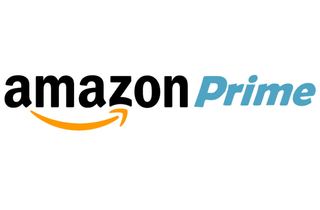 Get 30 free days of Amazon Prime! If you'd like to make use of this offer, you should sign up now and you'll be covered for the entire Black Friday shopping season. You'll get access to Lightning Deals and two-day delivery, plus lots of other benefits too. Also, you pay only $4.99 until January 2019 if you wish to continue your membership, after which (from February 2019) you will be charged $6.99 a month.View Deal
Amazon is already teasing us with offers from its own services, like the Kindle Unlimited three-month subscription offer mentioned above. And, like Prime Day, we're expecting Amazon to offer similar discounts on Audible and Amazon Music Unlimited subscriptions as well.
Our last bit of core advice is to regularly check back TechRadar for our selection of the best deals, and to not rely on Amazon having the lowest prices over the Black Friday period. We'll also be covering a wide range of retailers, including JB Hi-Fi and Harvey Norman, as well as specific products like laptops, cameras and gaming gear.
You don't have to wait till Black Friday to find a bargain on Amazon Australia as we find the best deals for you.