It's Valentine's Day, but don't worry if you're scrambling to find a last minute gift – we've got you covered with seven easy gift ideas you can get in a pinch. Our last minute gift ideas are all presents that deliver instantly, so you won't have to wait past February 14 to gift them to your Valentine.
Our recommendations include streaming subscriptions to Disney Plus, BritBox and Binge for relaxing date nights in, ebook services for the bookworm in your life, or audiobook memberships for someone who rarely finds the time to sit down and read (not to mention, you can listen to autobiographies read by the authors themselves). There's also experiences you can share together, and gift vouchers if your loved one prefers to shop for themselves.
And who says Valentine's Day is only for celebrating romantic love? Our gift ideas work just as well if you're looking to surprise your mum, show some love to your friends or just treat yourself. Our selection of gift ideas cater to a variety of budgets and can be given to anyone, not just that special someone in your life.
Please note: some of the subscription services below may not be available to buy in New Zealand.
Last minute Valentine's Day gift ideas
Disney Plus
Why you can trust TechRadar We spend hours testing every product or service we review, so you can be sure you're buying the best. Find out more about how we test.
Disney Plus has become so much more than just a Disney vault. It also has plenty of Marvel's catalogue as well as movies and shows from the Star Wars universe. Speaking of Star Wars, the third season of The Mandalorian will be arriving on March 1, so now's a great time to refresh your memory on the story so far.
The addition of Star on Disney Plus has brought in a huge library of films and TV shows too, including the award-winning series Abbott Elementary, and classics such as The Simpsons, Scrubs and It's Always Sunny in Philadelphia just to name a few. What's a better Valentine's gift than one they can enjoy all-year round?
Read our full Disney Plus review

BritBox
Got a lover of British TV in your life? A BritBox subscription is the perfect last minute gift. This streaming service is packed full of British TV, including every season and special of Doctor Who, recent hits such as Line of Duty and classic crime dramas including Midsomer Murders, Father Brown and Inspector Morse.
Read our full BritBox review or sign up to BritBox (opens in new tab)

Binge
Binge is the home of HBO in Australia, so if you want to be up-to-date with the latest TV obsession (you know, like The Last of Us) then Binge is a must for you and your Valentine. There's also a new season of Succession landing on March 26, and plenty of other HBO shows to binge-watch including The White Lotus and House of the Dragon.
But it's not all about HBO. Countless movies have found a home on the streaming service too, with blockbuster hits including Top Gun: Maverick and The Batman, every movie from the Harry Potter series, the Jurassic Park franchise and Christopher Nolan's Dark Knight trilogy to name a few.
Read our full Binge review

Scribd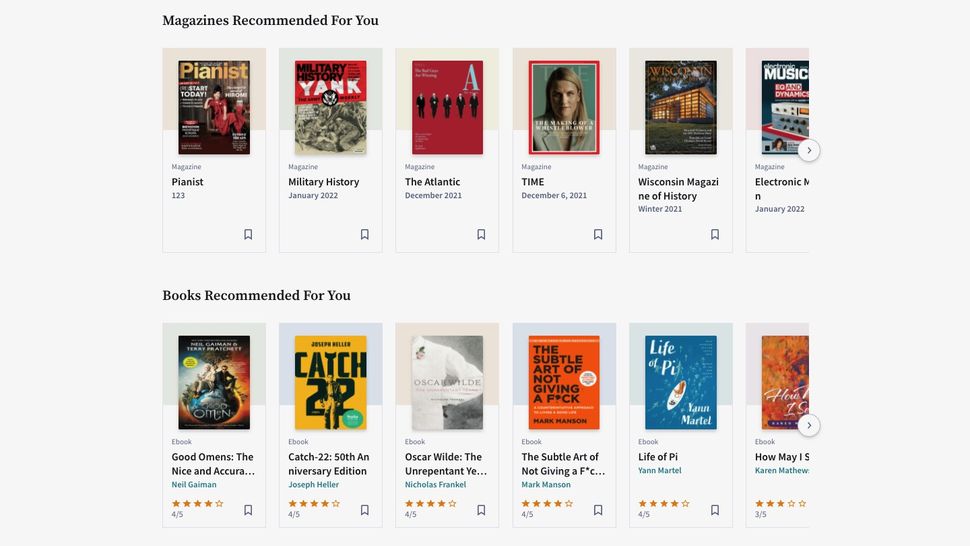 Scribd is a subscription service for audiobooks, ebooks, magazines, podcasts and even sheet music, and it's a nice alternative to the Amazon-owned Kindle Unlimited and Audible. A subscription to Scribd is best-suited to someone who does most of their reading on their phone, tablet or PC, as it can't be used on ereaders, which tend to have ebook services of their own.
The Scribd service is packed full of audiobooks too, and if your significant other prefers listening to stories rather than reading them, it's a good choice as its monthly cost of AU$14.99 is cheaper than Audible's price of AU$16.45 a month.
Read our full Scribd review

Audible
Audible is the biggest name in the audiobook space, and it's the ideal choice if you purely want audiobooks. While it costs a little bit more than Scribd – it's AU$16.45 a month compared to Scribd's AU$14.99 – Audible has a bigger library of audiobooks, and you get access to tons of Audible Originals as well. To listen, all you need is to download the app on your phone, or head to the Audible website on your laptop or PC.

Red Balloon
Receiving a physical gift isn't everyone's love language, and if they'd much prefer quality time, an experience you can share together will be extra special. Whether it's a romantic fine dining date night, a hot air balloon ride or a quiet weekend away, Red Balloon has got something for you and yours on Valentine's Day.
Buy a Valentine's Day gift from Red Balloon (opens in new tab)

Amazon gift cards
If all else fails, an Amazon gift card can be your last-minute resort this Valentine's Day. While a gift card can be a little impersonal, we think it could be just the thing for someone that loves to shop for themselves. You can add a personalised touch if you choose to, as you can customise Amazon's e-gift cards with a photo or video. Amazon Gift Card Fest is on until February 14, and you can get 15% off selected e-gift cards.
Buy a Valentine's Day gift card from Amazon (opens in new tab)
Valentine's Day gift ideas
Fujifilm Instax Mini Evo
Miss the old days of film? Us too. So, if you're looking for a gift to get your loved one back in the world of physical photographs, the Fujifilm Instax Mini Evo is our top recommendation (it rates well in our guide to the best instant camera). This retro-inspired camera has an LCD display and a microSD card slot, so it's a little more advanced than a pure instant camera – you're actually able to choose which pictures it prints, so you won't waste precious film.
Read our full Fujifilm Instax Mini Evo review

Lego Botanical Collection
For the significant other who struggles to keep indoor plants alive, this is a greenery gift that won't ever wilt. Lego's Botanical Collection includes beautiful nature-inspired sets, such as the Bird of Paradise (opens in new tab), Flower Bouquet (opens in new tab), Orchid (opens in new tab) and Succulent (opens in new tab) displays. Lego has also just introduced two new gorgeous sets, the Dried Flower Centrepiece (opens in new tab) and the Wildflower Bouquet (opens in new tab). They make for unique pieces in your home or workplace, and in our own experience, are very enjoyable to build with your partner.

Ember Smart Mug 2
Does your loved one love a cuppa in the morning but forgets to drink it before it gets cold? They're definitely going to need an Ember Smart Mug. Available in 295ml and 414ml capacities, plus in a number of colours, the second-generation Ember Smart Mug can keep hot beverages warm at a very specific temperature (between 50º and 62.5º) for up to an hour and a half (that's how long its battery lasts). The companion app will allow you to set that temperature. The mug is also smart enough to turn off on its own if it senses that it's empty. If you prefer not to use the app, it will automatically set its own temperature to 57ºC. Smart, eh?

Dyson Airwrap styler
If you really want to spoil your loved one, we think the coveted Dyson Airwrap styler is the perfect Valentine's gift for someone who wants to take good care of their tresses. The Dyson Airwrap is designed to create curls, soft waves, and bouncy blow drys without using extreme heat that can leave your hair feeling frizzy and dry. We've found it works very well on straight to wavy, long to medium hair length. If you have shorter or tightly curled hair, it won't be as effective.
Read our full Dyson Airwrap styler review

Coravin Pivot
Got a wine connoisseur in your life? Look no further than the Coravin Pivot as the perfect gift for Valentine's Day. This strange-looking contraption is a bottle topper, and Coravin says it'll keep your vino tasting fresh weeks after you've opened it. While we haven't reviewed it on TechRadar, one of our colleagues and resident wine-lover has spent hands-on time with it, and found it kept her reds, whites and rosés tasting crisp for three weeks after opening (opens in new tab) – an impressive feat.

Cricut Joy
Cricut is the brand behind clever cutting machines that can be used to create fully customised gifts. From its range, the Cricut Joy is perfect for beginners and small-scale crafters, and it's also the most affordable option at AU$349. So what exactly can you make from this small and sweet machine? Greeting cards, bookmarks and party decorations are just the start, but you can also make labels for containers in your pantry or at your workplace. It's a great gift for first-time crafters, and those who love organisation.
Read our full Cricut Joy review

Nintendo Switch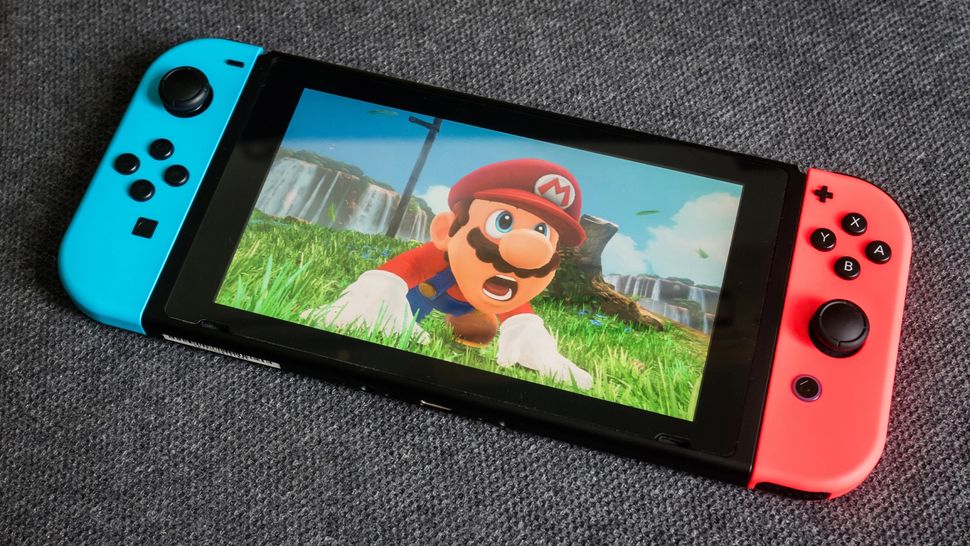 Okay, we know a Nintendo Switch is a rather expensive Valentine's Day gift, but hear us out. Unlike most V Day presents, this is one you can actually enjoy together. Two controllers come included with the console, so you'll be able to play select games in multiplayer right off the bat. If you just want some time-out for yourself, the two Joy-Cons can be attached to play in single-player handheld mode – it's a win-win.
Read our full Nintendo Switch review

HidrateSpark Pro smart water bottle
Yes, even water bottles can be smart these days. Not only will you be saving the planet by reducing single-use plastic bottles, this insulated bottle will keep your cold drinks cold for up to 24 hours. But what makes it smart, we hear you ask. Well, there's a sensor in the bottle that will make the base glow when you need a reminder to drink up so you stay hydrated. And there's a companion app too for both Android and iOS devices that will track your water intake. So help your boo look after themselves better this Valentine's Day with a smart way to keep up with the fluids.

Beauty & the Beast Enchanted Rose Light
Nothing says 'I love you' like a rose. If you've got a Belle (or a Disney fan) in your life, and you're not afraid to let your love shine in all its glory, this cheesy gorgeous rose light will let you douse a room in a soft, romantic glow. To top it off, you're even able to profess your love will last for as long as the petals on the rose do. If you're worried about the potential landfill effects of gifts like this, you can rest easy knowing that it's made with BDP or break-down plastic, an organic additive that helps plastic decompose. The lamp is USB-powered and also features touch functionality to switch it on/off.

Google Nest Hub (2nd gen)
The Google Nest Hub is a smart display that both you and your partner can use to control your smart home devices, but the Nest Hub is so much more than a control centre. You can connect it to Google Photos, and use its 7-inch screen as a digital photo frame to cycle through all your favourite memories. It's compatible with Spotify and YouTube, so you can play your favourite tunes or follow along to a cooking tutorial in the kitchen. You can even sync your Google Calendar so you don't forget those dinner plans.
Read our full Google Nest Hub (2nd gen) review

Nanoleaf Lines
Nanoleaf specialises in smart lighting, and we think these are the brand's most striking lights yet. These simple light sticks can be attached to a wall (or ceiling) in almost any way you please, and once you switch them on, the gorgeous colours can transform a room – it's mood lighting at its best for those special date nights in.
Read our full Nanoleaf Lines review

Nespresso Vertuo Next with Aeroccino3 milk frother
Manual coffee machines are a clunky, costly investment, so if you're looking for an easier way to get your significant other (or yourself) a caffeine fix in the morning, consider this pod machine from Nespresso. The Vertuo's range of coffee pods cater more to espressos and long blacks, but with the Aeroccino3 milk frother thrown in, it can also create cappuccinos, lattes or iced coffees. It's one of our favourite pod systems and rates well in our guide to the best coffee machines too.

Philips Airfryer Essential Compact
We think Philips make some of the best air fryers on the market, and if you're looking for a small capacity air fryer for just you and your partner, this 4.1L option fits the bill. This device doesn't have a digital screen like other, more expensive models, instead you get just two dials: one for time and another for temperature. You can use it to fry, bake, grill, roast and reheat your food, and cleaning up is easy with its removable dishwasher safe basket.

Samsung The Freestyle projector
Want to make your at-home movie nights feel a bit more special? A portable projector can bring the cinema experience to your lounge room (or anywhere else you please). What we really love about Samsung's The Freestyle projector is its extraordinary ease of use – seriously, this projector can be up and running in minutes. Its picture quality is impressive too, it's nice and bright and not at all dull like ones you might've used at school. The projector itself also has a 360° speaker built-in, but you can connect it to an external soundbar over Wi-Fi if you wish.
Read our full Samsung The Freestyle projector (2022) review

SodaStream Art sparkling water maker
SodaStreams do more than just creating sparkling water these days. There's also a bunch of flavours you can add in, from Pepsi, Mountain Dew and 7 Up, to mixers like lemon, lime and bitters. The carbon dioxide canister is refillable and there are plenty of places throughout Australia that will do it for you, including some major supermarkets, stores and petrol stations. So help reduce single-use plastic by gifting a SodaStream – good for you, your partner and the planet too.

Sony PS-LX310BT turntable
Dust off your vinyl collection and put your records to good use with this fantastic turntable from Sony. It's fully automatic, and our colleagues over at What Hi-Fi gave it a full five stars in their review because it's effortless to use – no laborious setup here. That means you can take it out of the box and start listening to Otis Redding, Elvis or Frank Sinatra in about five minutes. Need we say more about how to make Valentine's Day special?
Read What Hi-Fi's full Sony PS-LX310BT review (opens in new tab)

Urbotanica UrbiPod Full Spectrum smart garden
If your loved one is a keen cook, this smart garden will take the guesswork out of growing herbs. Watering and nutrients for your indoor garden are fully automated, and they'll always get some (artificial) sunlight thanks to its LED grow lights. This set comes with four large growing pods and everything you need to get started on your green thumb, and we particularly like it because it's Australian made.

Fog of Love board game
Love board games? Spend a cosy night in with your significant other playing Fog of Love. In this two-player storytelling game, you and your partner each control a character whose goal is to satisfy their own destiny. No two games will play the same, as you'll have unique trait, occupation and feature cards that, along with your destiny cards, you'll draw and discard during the game. Beautifully designed, Fog of Love is a great game for new and seasoned players alike.