Breville's InFizz Fusion is more than just a sparkling water maker – it's a sparkling beverage maker. That means it can carbonate any cold drinkable liquid, from plain water to juices, wines and cocktails. It will even recarbonate a flat soda. It looks good, is easy to use and, importantly, uses standard 60L gas canisters, so they're easy to purchase or refill. It's costlier than a SodaStream machine, but considering it carbonates more than just water, I think the higher price is worth it.
Pros
+

Beautifully designed

+

Easy to use

+

Carbonates any cold beverage
Cons
-

Expensive

-

Bottle not dishwasher-safe

-

Ongoing costs to consider
Why you can trust TechRadar We spend hours testing every product or service we review, so you can be sure you're buying the best. Find out more about how we test.
Breville the InFizz Fusion: Two-minute review
The Breville InFizz Fusion – which would be the Sage InFizz Fusion when it makes its way to the UK – is a SodaStream alternative that can do more than just make sparkling water. It one-ups its popular competitor by allowing you to carbonate any drinkable liquid… as long as it's not a hot beverage. Whether it's a juice you want to add some fizz to or prepare a big batch of sparkling sangria, the InFizz Fusion can handle it.
There is a risk of overflow when you've mistakenly over-carbonated a particular beverage and are about to open the bottle, but the InFizz Fusion has an unique solution for that. Breville calls it the FusionCap and it's essentially the gas delivery system as well as the cap that holds the carbonation inside the bottle till you're ready to serve. It's a solidly built screw cap that features a tube that's just about long enough to dip into a minimum of 600ml of liquid and a locking mechanism on the top.
The FusionCap fits into the InFizz Fusion via a simple tilt-and-twist action – you just align the two arrowheads (one on the cap, the other on the machine) and twist a little. When you're done fizzing your beverage, move the tilt head up and twist the bottle to release it.
If you're worried about over-carbonating a drink, listen carefully for a slight popping sound when you press the lever – that's an indication that ideal fizz levels have been reached. Anything more and you'll see froth build up inside the bottle.
To serve your drink, simply move the red switch on top of the cap to the center position before opening – this releases any extra pressure from within the bottle and prevents overflows by reducing the foam inside. When the hissing has stopped, move it all the way to the right to unlock the FusionCap. There's a failsafe here if the foam rises too quickly to the top when you're releasing the pressure – you just move the red switch back to the left position to lock the FusionCap in place again to prevent mishaps.
Image 1 of 3
The FusionCap – as good as it is – takes a little getting used to. It's not always clear whether you've locked the cap in place correctly when screwing onto the bottle, and occasionally the fit into the machine may not be accurate either. The bottle doesn't fall when it's not locked into the machine, so there's no visual indication you've done it correctly. I learnt this the hard way when I was re-fizzing some flat Coke and half the bottle overflowed the moment I pressed the carbonation lever.
There is a pictorial user guide in the box but, like a lot of manuals, it doesn't always make things clear. Once you get your head around using the FusionCap – which for me was largely experimentation than help from the user manual – you'll be fizzing up drinks in no time at all!
Image 1 of 3
During my testing, I fizzed up orange juice (which isn't very nice I have to say), some apple, pear and watermelon juice (all three of which I would highly recommend), coconut water (the jury is still out on whether this is good or not) and some wine. I carbonated bottles (700ml) of rosé and an Italian Lambrusco.
The former was a light carbonation to make sparkling wine and I was able to save the remaining in the Breville's bottle with the FusionCap on to save some of that carbonation after serving myself a glass. It stayed in the fridge for a couple of days. The Lambrusco, on the other hand, was already lightly carbonated, and adding more fizz brought out the flavours and made it a little sweeter.
There aren't specific fizz levels on the InFizz Fusion – you can repeatedly press the carbonating lever till you hear the pop sound and go beyond too, but watch out for the foam getting too much inside the bottle. For light carbonation, a single push on the lever can suffice, but it's all up to you.
Carbonating a drink – alcoholic or non-alcoholic – drops the overall pH of the beverage and makes them sweeter. It's exactly why sodas are so sweet and addictive.
Breville has opted to use any standard screw-type 60L gas canister for the InFizz Fusion (and the InFizz Aqua, its sparkling water maker; see the price section for more information). While the machine itself doesn't ship with a gas cylinder when you purchase it, you can get a 60L screw-type SodaStream canister to use with the Breville. These are easy to refill or exchange for a new one at several stores in most markets.
As well as being a good beverage maker, the InFizz Fusion is also a good-looking appliance. It's available in three finishes – I was sent this Brushed Stainless Steel version for this review – and, at first glance, you'd be forgiven for wondering why a kitchen faucet handle is on top of a beverage maker. But that's the carbonation lever and, honestly, it's a design aesthetic that easily grows on you. There's a drip tray carved into the base and is hidden under a filigreed magnetic cover. It's not boxy, like a lot of SodaStream models, and would look good on any kitchen countertop or home bar.
As with any Breville or Sage kitchen appliance, the InFizz Fusion isn't cheap. It's a lot more expensive than a SodaStream alternative, but I think it's worth the extra cost considering it's more versatile than being just a sparkling water maker.
Breville the InFizz Fusion review: price and availability
Announced October 2023, first in Australia
US and UK availability and pricing TBA
Australian RRP of AU$299
The Breville InFizz Fusion was first released in Australia on October 15, 2023, just in time for summer Down Under. It hasn't yet been launched in the US or the UK, but it's possible that it might be available to purchase in other markets by June or July next year when summer comes calling in the Northern Hemisphere. We'll update this review when we know more about global availability.
There are two models in Breville's InFizz range – the InFizz Aqua that makes only sparkling water like a SodaStream, and the InFizz Fusion that has been reviewed here. The former is cheaper at AU$249 (US and UK price TBA, but that converts to about $160 / £130), while the InFizz Fusion will set you back AU$299 (around $190 / £155).
The InFizz Fusion ships with a 1L plastic bottle that is not dishwasher safe, plus a long-handled bottle cleaning brush, a strainer (or sieve) and a funnel.
Additional bottles can also be purchased – a 2-pack of 600ml bottles is priced at $39.95 (about $25 / £20) and a 2-pack of 1L bottles is $49.95 (about $32 / £26).
It's important to note that the Breville InFizz machines do not come with a gas cylinder. This will need to be purchased separately and will cost $14.99 / £12.99 / AU$35. The good news is these can easily be refilled at several stores or petrol/gas stations and you just pay for the gas.
Should I buy the Breville InFizz Fusion?
Swipe to scroll horizontally
| Attribute | Notes | Score |
| --- | --- | --- |
| Value | It's expensive, but it can do more than make only sparkling water | 4.5 / 5 |
| Design | A sleek, open design gives it an edge of most SodaStream models | 5 / 5 |
| Performance | It does everything it says on the tin – just be sure to use the FusionCap correctly | 5 / 5 |
Buy it if...
You love cold beverages
If you end up buying a lot of cold drinks throughout summer, you could be saving yourself a decent chunk of change by making your own. You can always purchase flavourings and get creative, or just fizz up any juice or wine you've got lying around.
You want a versatile beverage maker
While it might be cheaper to get a SodaStream, the Breville InFizz Fusion is far more versatile and, in the long run, could be more cost effective. And considering the FusionCap seals in the carbonation, your fizzy creations will stay in the fridge longer and you can whip up large batches of beverages quickly if you're entertaining.
You want to cut down on using single-use plastics
Making your own fizzy beverages will cut down the number of plastic bottles you purchase from the supermarket. So you can feel good that you're also helping the planet while enjoying your cold beverages.
Don't buy it if...
You only want sparkling water
The InFizz Fusion isn't cheap and, if you think you won't be using it for anything more than making sparkling water, you might be better off getting yourself a SodaStream instead.
You don't enjoy washing up
The plastic bottles that Breville is offering with the InFizz machines aren't dishwasher safe. So you will need to hand-wash each time. Fortunately it ships with a bottle brush.
You're not too keen on the ongoing costs
Not only will you be paying for your very first gas canister when you buy either of the InFizz machines, you will need to take into consideration the cost of refilling the gas as well as buying any additional flavourings or mixers. It's not a lot and is still cheaper than buying drinks from the supermarket, but it's something to keep in mind when purchasing any sparkling water maker.
Also consider
There aren't too many big brands making sparkling beverage makers, but SodaStream is the closest and most popular competitor. There are quite a few SodaStream models to choose from, and they're all priced quite reasonably. We have done the SodaStream Spirit One Touch review here at TechRadar but are yet to try other options, but considering we gave it four stars, we think most SodaStreams are a good purchase.
Another alternative would be the Twenty39 Qarbo, that's available from Amazon US, Amazon UK and Amazon Australia. We haven't tested this brand for ourselves, but we have seen it in action and tasted a beverage at an Amazon event in Sydney in July 2023.
Note that both brands are specifically only sparkling water makers, so you will need to purchase flavourings to get creative.
How I tested the Breville InFizz Fusion
Used it for a few days each week for three weeks
Carbonated different types of cold beverages
Purchased flavourings to make my own beverages
When I heard that the Breville InFizz Fusion could be used to fizz up any kind of drinkable liquid, I decided to put that to the test as much as I could. While I did make sparkling water for highball cocktails quite often, I also carbonated different store-bought fruit juices. These were specifically orange, apple, pear and watermelon. I also fizzed coconut water once.
I also carbonated a bottle of rosé wine lightly, then was able to store it in the fridge for a couple of days with the FusionCap to seal in the fizz. I did the same for an already-sparkling Italian Lambrusco wine. I think a lot of non-dry whites and moscatos would be great with a touch of carbonation for summer, while some chilled reds can be fizzed up to make refreshing sangrias.
I usually have a batch of homemade cold-brew iced tea at home when it gets hot, and I fizzed about 600ml of this as well.
While I had to handwash the bottle each time I made a drink, it was good to know that the smell from the previous drink does not get absorbed by the plastic as it is wont to do on some food storage containers.
[First reviewed October 2023]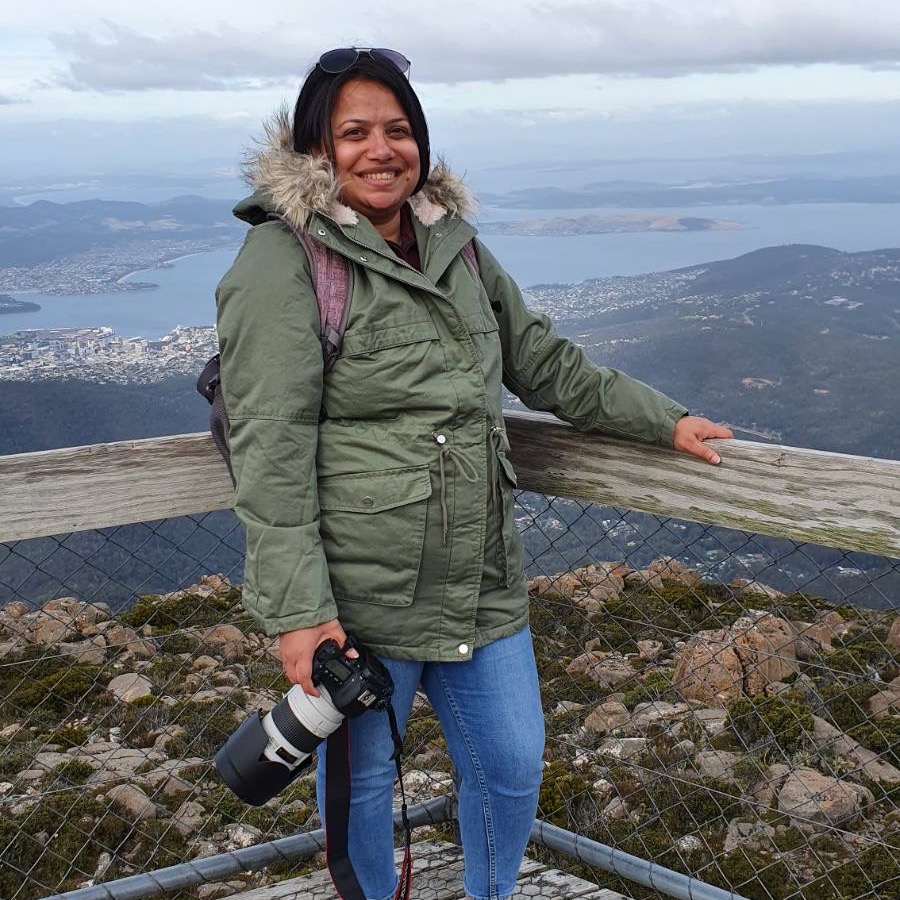 Sharmishta is TechRadar's APAC Managing Editor and loves all things photography, something she discovered while chasing monkeys in the wilds of India (she studied to be a primatologist but has since left monkey business behind). While she's happiest with a camera in her hand, she's also an avid reader and has become a passionate proponent of ereaders, having appeared on Singaporean radio to talk about the convenience of these underrated devices. When she's not testing camera kits or the latest in e-paper tablets, she's discovering the joys and foibles of smart home gizmos. She's also the Australian Managing Editor of Digital Camera World and, if that wasn't enough, she contributes to T3 and Tom's Guide, while also working on two of Future's photography print magazines Down Under.