Best iPhone 15 Pro plans in Australia (September 2023)
Where should you buy Apple's new phone? We've found the best deals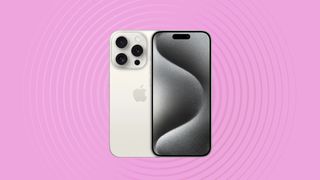 (Image credit: Future)
The iPhone 15 Pro is now available from Vodafone, Optus and Telstra along with outright retailers, but what's the best way to get your hands on it? Well, if you want the best iPhone 15 Pro plan, Vodafone easily gets our recommendation. All of Vodafone's phone plans now come with double data, so you can get 80GB for the price of 40GB.
If you want to buy outright, this page has also got information on deals from Amazon, Kogan and Apple on the iPhone 15 Pro. Apple launched 15 Pro alongside the iPhone 15, the iPhone 15 Plus and the iPhone 15 Pro Max, and these new devices are also now available to buy. We've got separate pages for each device, which you can jump to using the links below:
Best iPhone 15 Pro plans: our picks
Best overall iPhone 15 Pro plan
Best premium iPhone 15 Pro plan
Compare iPhone 15 Pro telco plans
Here's a look at iPhone 15 Pro plans available from Telstra, Optus and Vodafone. All the options shown here are for the 128GB model on a 24-month contract, just note that any trade-in offers aren't applied.
Other iPhone 15 Pro deals

What are the new features for the iPhone 15 Pro?
The iPhone 15 Pro has entered the world with a few key updates, but let's start with its looks. It's sporting new materials, namely a slick titanium frame that makes the phone lighter than last year's iPhone 14 Pro, which came with stainless steel rails. The sharp edges of the 14 Pro are also gone, with the newer device offering softer sides.
This iPhone also no longer charges via Apple's proprietary Lightning cable, it now uses a much more universal USB-C port, which is what you use to charge Samsung Galaxys, Google Pixels and plenty of other devices.
Also new to Apple's Pro models is an Action button, which is similar to a button you'll find on the Apple Watch Ultra 2. It replaces the traditional ring/silent switch that's featured on all iPhones for years now, and you can customise it to trigger up to nine different actions with a series of short and long presses. This gives you a much quicker way of accessing the camera or your favourite apps without having to swipe through your phone.
All signs point to the iPhone 15 Pro being a wildly powerful device, as it comes equipped with Apple's brand-new A17 Pro processor. While we don't have the benchmarks yet, we expect it to be one of the fastest phones money can buy. During the iPhone 15 launch event, Apple showed off how the 15 Pro is capable of running titles such as the remastered Resident Evil 4 at a smooth 30fps – we're keen to test this further in our upcoming review.
The iPhone 15 Pro comes in four fairly subdued, mature-looking colours, including black, white, navy and a warm grey shade. If you're keen to buy this Pro model, prices start at AU$1,849 for the 128GB model.
Sign up to receive daily breaking news, reviews, opinion, analysis, deals and more from the world of tech.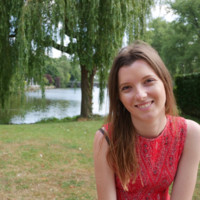 Jasmine Gearie is an ecommerce editor at TechRadar Australia, with a primary focus on helping readers cut through the jargon to find the best mobile and internet plans for their needs. She crunches the numbers to maintain dedicated guides to the latest phones, NBN and broadband plans of all types, and covers the important telco industry news. She also hunts down tech deals on laptops, phones, gaming consoles and more, so readers know where to buy the products they want for the cheapest prices.