This year has been a strange one for most of us but there's one certainty to look forward to – the Black Friday sales are fast approaching. Black Friday 2020 will be a great time to snag a bargain and save plenty of dosh, something we all are keen to do in this current economic climate.
And given its timing in late November this year, it's the perfect opportunity to get our Christmas shopping done – so you might want to start preparing your gift list right away.
That said, 2020 has put a spanner in the works for Amazon Prime Day, which has been postponed from its usual mid-July date to some time "later this year". While that won't affect the deals retailers will offer during Black Friday 2020, it might change our spending patterns. So it's definitely worth thinking about what you need to buy, and from where, in preparation for the two big sales coming our way.
There's also a strong possibility that retailers will be offering more online bargains during Black Friday 2020 than during previous years to keep foot traffic under control – as per regulations from Australia's health officials.
The possible rise in online sales isn't something that's surprising, even without the pandemic, with Black Friday and Cyber Monday deals already set to rise in 2020. According to Adobe Analytics, 2019 saw a near-20% uplift in traffic for those searching for savings on their Christmas gifts in some regions.
Whether the same things will be big winners will depend on the attitude towards spending - where last year it was toys in the most-purchased category and the Nintendo Switch as the big console, this year it might be the PS5 or Xbox Series X as the big winners.
We tracked last year's Black Friday deals closely, and we saw a number of hot sales from JB Hi-Fi, eBay and many other retailers – although Australia saw steady discounts over the Black Friday 2019 period rather than a high impact of single-day deals.
Top Black Friday deals from last year
Nintendo Switch Lite | AU$329 AU$279 on Amazon Australia
Not the jaw-dropping price we'd liked to have seen but AU$50 off the smaller handheld Switch console was an excellent – and a very popular – bargain during Black Friday 2019. And we're fully expecting a similar price drop, if not a more drastic one.
HP Envy x2 2-in-1 | AU$1,899 AU$1,299 on eBay
It was one of the better laptop offers that we saw last year during Black Friday. So if you find yourself in need of an upgrade – and didn't manage to score a big discount during EOFY 2020 – November might give you the opportunity to snag a great laptop for less.
Sony 49-inch X70G 4K smart TV | AU$1,199 AU$845 on Amazon
4K smart tellies don't come cheap but their prices have been dropping like flies lately. So if you think you'd like to upgrade your home entertainment system with a new TV, then hang on till Black Friday 2020 and you could get yourself a Sony 4K smart TV at a relatively affordable three-figure price point.
Apple iPhone XS 256GB | AU$1,829 AU$1,429 at JB Hi-Fi
It's not very often you can score a decent discount on an Apple product. While we're not expecting the iPhone 12 range to see discounts this year, but if this iPhone XS with AU$400 off is anything to go by, then it's possible to score a newer iPhone 11 with a similar (or better) discount.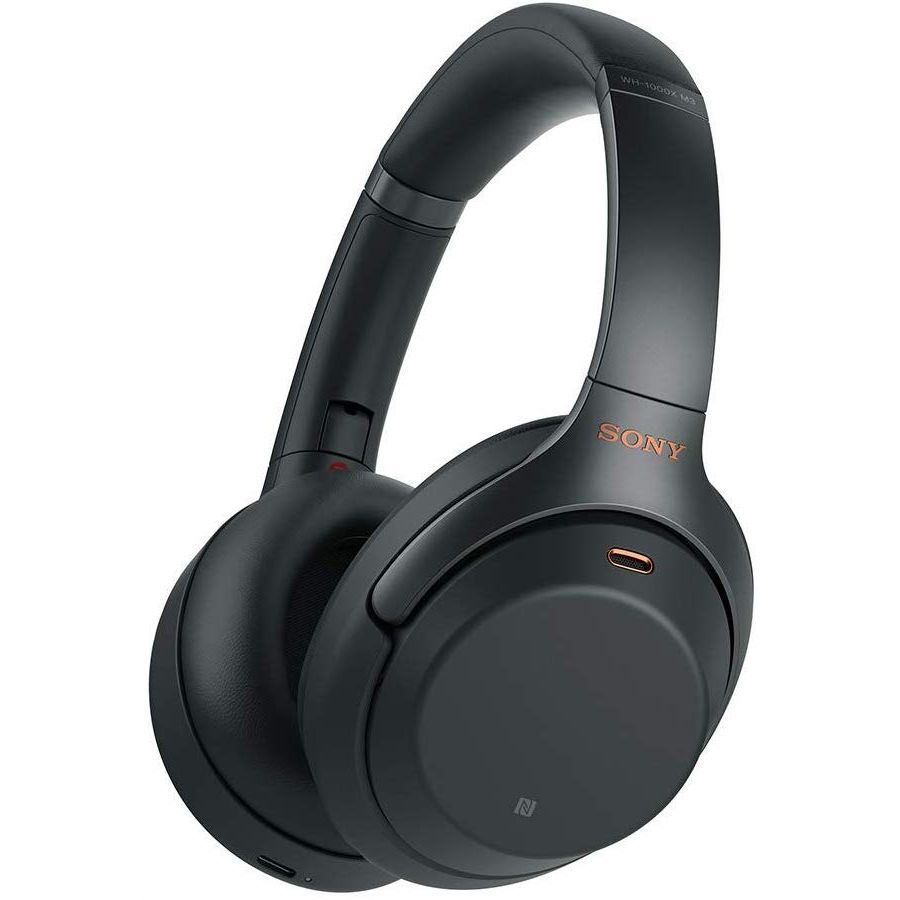 Sony WH-1000XM3 | AU$549 AU$340.20 on eBay
We have seen these popular – and excellent – noise cancelling cans drop lower than that Black Friday price, but chances are you could get one of these for cheaper this year as the next-gen WH-1000XM4 has just been launched. In fact, it wouldn't surprise us in the least if we saw a discount on the new, upgraded headphones as well.
UE Megaboom 3 | AU$299 AU$199 on Amazon
Normally, these amazing Bluetooth speakers see a discount of about AU$50, but Black Friday means you can get big sound for even less – AU$100 less to be precise, if the 2019 price is anything to go by. We're not expecting the price to fall further this year but we can hope...
Google Home Mini | AU$79 AU$39 at JB Hi-Fi
Black Friday is also a great time to get your smart home setup upgraded... or started. Smart speakers and smart displays will likely be heavily discounted again, and it won't just be Google's devices. You'll also find Amazon Echo speakers available for much less too, if Alexa is how you'd prefer to roll.
Dyson V11 Absolute | AU$1,199 AU$1,079 at The Good Guys
There's a new Dyson V11 in town – the Dyson V11 Outsize. And there's a good chance it could be discounted this Black Friday. The best part is you won't necessarily need to buy it from a retailer either, as Dyson will be discounting and selling its own products directly. So if you've been lusting after one of the company's really good vacuum cleaners, then Black Friday 2020 will be your chance to save on one of them.
When and what is Black Friday 2020?
For those who don't already know, Black Friday is the Friday immediately following the Thanksgiving holiday in the US. This is also when American retailers start their Christmas shopping season and the sale is based around "doorbusters" – discounts so impressive that bargain-crazed shoppers would break down doors to get their hands on discounted items even before the shops would open.
Thankfully, with online shopping now a routine affair, and with social distancing rules in place, shoppers will have the opportunity to visit brick-and-mortar stores this year to snag a bargain as well.
The actual Black Friday date shifts each year, although the day of the week – Friday – stays constant. And, like last year, the sale comes round late in November 2020. This year, the deals bonanza is officially on November 27 – less than a month away from Christmas.
However, the Black Friday sale isn't just for a single day. For the last couple of years, the sale has kicked off about two days before the actual date and goes on till the following Monday, or Cyber Monday. So you'll have the opportunity to shop for almost a week, provided retailers are able to keep up with the demand.
Let's also take a little Black Friday history lesson: the first known mention of Black Friday related to this shopping experience was in November 1951, when the journal Factory Management and Maintenance used it to describe people calling in sick the day after Thanksgiving so they could have an extra day off work. At the same time, US police was using the phrases "Black Friday" and "Black Saturday" to describe the horrendous traffic that crowded the streets at the beginning of the pre-Christmas shopping season. In 1961 there was a movement from the local governments to change the shopping season to "Big Friday" and "Big Saturday", but it clearly never caught on.
Difference between Black Friday and Cyber Monday
There was a time, especially in the US, when Black Friday meant physically going to a brick-and-mortar store to shop, mostly to shake off the turkey sweats, while Cyber Monday was exclusively for online deals. Now, however, there's barely any difference since most deals offered through the November sale period are available online.
As an online sale, Cyber Monday is obviously a more recent development, coming after the advent of the internet and e-commerce. It traditionally marks the point when people realised they needed to get a wriggle on and start buying Christmas presents.
Another point of difference that's more valid in the US than anywhere else is that Black Friday was traditionally more about electronics and other high-ticket items, while Cyber Monday was more about lifestyle goods. Nowadays, though, they're all just one big smooshed-together shopping spree over an entire week.
Deals to expect during Black Friday 2020
There is no way the Black Friday bandwagon will slow down this year. In fact, we fully expect it to outdo last year's performance despite the current global situation. What we're hoping is that retailers extend their deals for a longer period of time to entice shoppers.
In fact, some retailers in the UK and US have been offering to 'future price match' during Black Friday, meaning consumers could buy something on, say, day one of the sale and know that if the price dropped later, they could reclaim the difference. While that hasn't happened in Australia yet, we're hoping it might catch on soon.
What did, however, happen was the discounted price were being offered on laybys as well, especially on high-ticket items. This offer was so tempting that our Australian cameras editor ended up paying a small deposit on an entirely new kit – camera body, lenses, filters and all – on Black Friday, but paid the full Black Friday price when she picked it all up in the third week of December, long after the sale had ended.
As Black Friday gains in popularity in Australia,more retailers than ever are joining the bandwagon and offering greater discounts. And with competition between retailers gaining momentum, we saw Black Friday go from being a single-day event prior to 2015 to being spread over an entire week in 2019.
With Amazon firmly established in Australia, the competition has gotten fiercer. This means local retailers will be scrambling to sell more and possibly offer higher discounts.
While it's hard to predict what could happen this year, here are some safe bets:
After its debut Black Friday sale in 2018, Amazon Australia will make sure its own devices get a rather juicy price cut – so keep an eye out for the Echo smart home devices and Kindle ereaders
Alongside Amazon, other retailers like eBay and JB Hi-Fi will push hard on sales
You'll want to hold off buying a new computer as laptops always get a big discount
It will be a great time to upgrade your home entertainment system with prices on TVs and sound bars likely to be slashed
You should definitely find some great deals on some of the best headphones
Cameras, in all forms, will have savings firmly in their sights
Where can I find the best Black Friday deals?
How does TechRadar prepare for Black Friday?
Black Friday is one of the most important times of the year for TechRadar to help our readers – we spend weeks ahead of the big day (or weekend) making sure the whole site is ready for people looking for the information they need to make the right buying choice. Whether that's knowing which is the best laptop, TV or iPad, or just seeing great deals for them through our Hawk price comparison widget, we've got everything you need to know.
We're expecting that the best deals will be found surrounding the actual Black Friday date – as ever, our advice is to know your budget going in, set a maximum price you're willing to pay (having done the research to know what sort of prices your desired tech has been at throughout the year) and stick to it.
Homework really helps. Some retailers up prices from August through to October so they can offer supposedly amazing discounts on Black Friday, so it's worth keeping an eye on the prices of items you want ahead of time.
They're particularly prevalent in expensive consumer electronics such as TVs or laptops with product numbers rather than names, with products that were dropped down to a great bargain price suddenly being pushed back to their RRP again.
It's also a very good idea to be flexible: for example, if you fancy a Samsung UHD TV, it's best to think about the features you want rather than a specific model number: the BRV553ABD34-82C-9218-X may not be discounted on Black Friday 2020, but an almost identical set with the specification you want probably will be. So do your research on what matters and we'll do our best to give you the right comparison needed.
However, don't be fooled into thinking that something that looks like a five star set is the same but cheaper – certain elements (often with regards to screen quality or image processing) won't be as high quality to achieve that lower price point.
And, not to be too self-promoting (OK, a little bit, but we really put the effort in here) but TechRadar's Black Friday and Cyber Monday deals pages are really worth keeping an eye on if you're looking for the very best deals in tech. Bookmark this page and it'll be populated with all the best Black Friday deals come November – you won't even need to search it out!
Are Black Friday deals real?
Generally speaking, yes – although there are two kinds of deals. The first has been pre-agreed between brands/retailers and suppliers, so they're not as off-the-cuff as you might expect. The other is sudden price drops, whether that's an algorithm working out the best way to attract users to buy (as brands like Amazon often will) or just the big names price-matching one another.
As with any sales, you'll see a mix of genuine bargains, discounted end-of-line stock and mysterious things found in the back of a warehouse somewhere.
Am I protected when I buy during Black Friday?
Yes. In Australia, anything you buy from a company online is covered by a wealth of consumer protection legislation which gives you the same rights as with any other online purchase.
Unfortunately, Black Friday brings out the scammers as well as the sellers. So be wary of unsolicited emails or links to deals on social media, no matter how legitimate they look: anything asking for card details or login details may be a scam. Phishing sites do big business on Black Friday, so be extra suspicious – and if you're on a PC, make sure your security software is up to date. Many security suites automatically block known scam sites.