Your vacuum cleaner is (probably) the most essential appliance in your household that is used at least once a week, if not every day or every couple of days. It can be relied upon to remove dust, banish crumbs and even lift the most stubborn pet hairs that have become embedded in the cushions of the couch. Other things such as allergens, dried mud, and even some DIY debris (if you get the right vacuum cleaner) will be no challenge for these versatile appliances.
That's the key though: you need to get the best vacuum cleaner for the job. If your vacuum cleaner has lost suction, it won't be doing you any favours. If the vacuum cleaner is frequently losing power, you're not going to be getting the job done in the time frame you need, and if your vacuum cleaner is becoming more of a hinderance than a helper, then it's probably time that you seriously consider buying a new one.
Lucky for you, now is the perfect time. You're going to be spoiled for choice for which vacuum to choose from, or what kind of vacuum to get (cordless, robot, upright), and there's going to be some key factors that'll play into this decision to help guide you in your new vacuum cleaner choice.
1. Change in seasons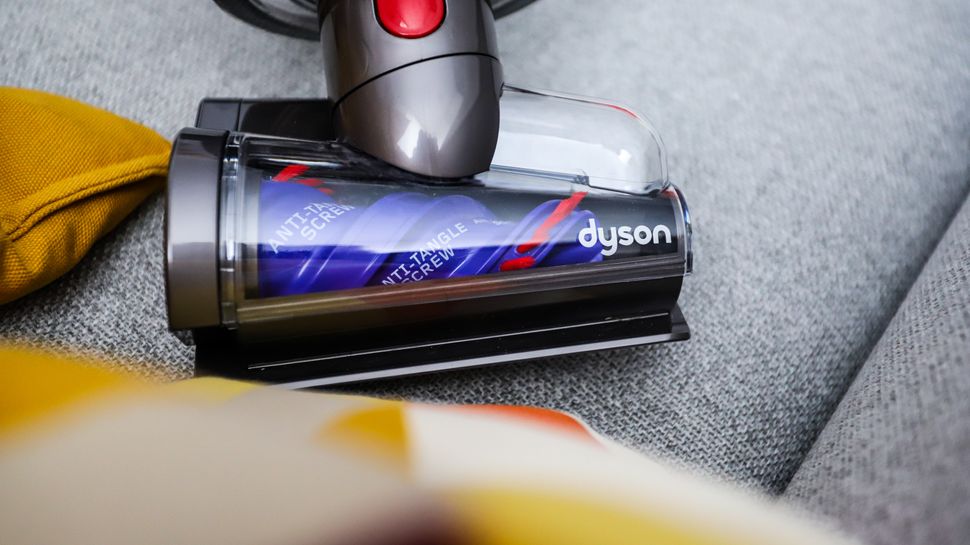 If you're in Australia or New Zealand, autumn has come calling, officially at least. And while that's not quite the sell for "spring cleaning", it's a good time to consider allergens in the air that end up resting on various surfaces at home.
A thorough cleaning of the home will involve grabbing your vacuum cleaner and tackling all the dust and dirt that has built-up in the often forgotten spaces of the home – particularly the upholstery and along your skirting boards. It's also a good time to give rugs and carpets a deep vacuum clean.
Many vacuum cleaners, even upright and canister vacuums, can transform into something a little more portable for reaching up to shelves and vacuuming the stairs. They will also often come with a suite of attachments such as a crevice tool, brush tool, or a mattress tool. Some may even have a separate pet tool for tackling stray hairs around the home.
A vacuum cleaner really is incredibly versatile. Get a good one and you'll soon be wanting to use it every day.
2. New product launches
Expect new vacuum cleaners to make their debut in the next few months. For example, Dyson typically has something new around May. So you'll want to keep an eye out for the innovations coming this year. Your dream vac could be just around the corner.
While the Dyson Gen5 Detect was announced last year, it's not been officially available for a very long time, so we're not expecting a new model any time soon. Dyson will want to give its latest flagship time to breathe.
However, there are brands that offer excellent bang for your buck, with the likes of the Tineco Floor One S5 Pro coming in a lot cheaper than the newer Dysons. The Tineco is a smart wet-and-dry vacuum that not only automatically adjusts water flow and suction, but also offers voice prompts. The Pro model even has some additional animations on its display – it's an excellent helper available at Godfreys for AU$999 (opens in new tab).
Ecovacs Robotics released the Deebot X1 series last year, and we wouldn't be surprised if new robot vacuum cleaner models make their debut soon. What we're hoping for, though, are more budget offerings this time round.
3. Discounted older models
When we say 'old' we're not talking decades; we're talking a couple of years or even a couple of months. With the cost of living affecting households, brands are also feeling the pinch. That means they'll try enticing you with some very interesting offers.
For example, the Dyson V7 and V8 models are regularly discounted, with the former often dropping to around AU$399 (opens in new tab). Similarly, you'll also see the Dyson Cyclone V10 models getting steep discounts, particularly during big sale periods. And just because they're some of the oldest Dyson cordless vacuum cleaners in the brand's portfolio does not mean they're not worth buying anymore – they're still worth every penny and are arguably a great purchase at discounted prices. If you have the extra cash, you can even save on a Dyson V15 Detect model (at the time of writing, there's AU$200 off on both V15 options (opens in new tab)).
The LG CordZero A9 Kompressor range of vacuum cleaners made their debut a few years ago and, during our testing of the Aqua model (which also comes with a mopping head and a small water tank), we said that it offers more versatility than a Dyson. While they launched at a starting price of AU$1,099, the base model now retails for as low as AU$699 and that's without a discount. The Aqua model can be yours for just AU$999 (opens in new tab). You can even get the All-in-one model of the LG CordZero A9 Kompressor series for AU$1,099 (opens in new tab) full price and get yourself the auto-cleaning stand which also doubles as the charging dock. That's way cheaper than the newer Dysons at full price with a lot more value for money.
You'll also find the Ecovacs Deebot N8 Plus – which is a robot vacuum with its own auto-empty station – discounted during big sales, occasionally dropping to about 60% off on Amazon and the official Ecovacs site (opens in new tab).