The best movies on Netflix Australia: great films you can watch right now
Stop browsing: these are the must-watch films on Netflix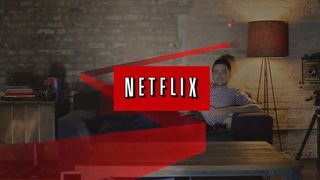 If you're new to Netflix and want to find the best movies to watch, or you're tired of browsing the app for 30 minutes before finding something to watch, you've come to the right place. With thousands of movies at your disposal, it's easy to get stuck in binge-watching mode, but finding the honest-to-goodness best films can be a bit of a hassle.
In an effort to determine the best of the best, we've put together a list of the greatest possible films you can watch – curated by TechRadar editors and backed up with ratings from IMDB and Rotten Tomatoes – so that you don't have to sift through the muck. We'll keep this best-of list up to date with the latest movies that are must-watch, so you waste zero screen time searching.
Top trending movies on Netflix Australia 2022
Why you can trust TechRadar We spend hours testing every product or service we review, so you can be sure you're buying the best. Find out more about how we test.
Below, you'll also find a hand-selected list of the top trending newly added movies on Netflix Australia at the moment. Here's what we think you should be watching this month. Alternatively, you could check out our larger, genre-specific lists of Netflix movies below.
The Power of the Dog
Having swept this year's Oscar nominations, The Power of the Dog sees award-winning filmmaker Jane Campion (The Piano) tell a story of a rancher (Benedict Cumberbatch) whose brother (Jesse Plemons) brings home a new wife (Kirsten Dunst) and son, which inspires him to torment them out of jealousy. That is, until, the boy eventually softens his heart and opens him up to love again. Featuring stellar performances and sensitive direction, The Power of the Dog deserves all the praise it's receiving.
IMDb rating: 6.9, Rotten Tomatoes: 94%
Stream The Power of the Dog on Netflix right now
The Lost Daughter
Acclaimed actress Maggie Gyllenhaal (Secretary, The Dark Knight) makes her directorial debut with The Lost Daughter, which earned her an Oscar nomination for best adapted screenplay. It tells the story of a college professor (Olivia Colman) who must confront her troubled past when she befriends a woman (Dakota Johnson) and her young daughter while vacationing in Greece. A slow-burn psychological drama, The Lost Daughter asks some uncomfortable questions about parenthood that will likely strike a chord with mothers everywhere.
IMDb rating: 6.7, Rotten Tomatoes: 94%
Stream The Lost Daughter on Netflix right now
tick, tick...BOOM!
Is there anything Andrew Garfield can't do? In Lin-Manuel Miranda's directorial debut, promising young theatre composer Jonathan Larson (Garfield), who would eventually become famous for his hit musical Rent, navigates love, friendship and the pressures of life as an artist in New York City on the cusp of his 30th birthday. Incidentally, tick, tick...BOOM! is actually based on the semi-autobiographical musical of the same name by Larson himself, whom Garfield plays in this one, so fans of the playwright (and musicals in general) should find lots to love here.
IMDb rating: 7.5, Rotten Tomatoes: 87%
Stream tick, tick...BOOM! on Netflix right now
Don't Look Up
Writer-director Adam McKay (Anchorman, Vice) delivers a scathing satire about the world we live in, faced with the fictional situation of a world-killing meteor, and showing how we as humans would probably react to it. Much like the climate disaster we face today, the people of Don't Look Up quickly politicise the impending catastrophe, turning the fate of humanity into a battle between ideologies, rather than the immense wake-up call to work together that it should be. With everyone distracted by memes and social media grandstanding, time is running out for Earth to come up with a real solution, leading the astronomers who discovered the meteor (played by Leonardo DiCaprio and Jennifer Lawrence) to go into full-blown panic mode.
IMDb rating: 7.2, Rotten Tomatoes: 55%
Stream Don't Look Up on Netflix right now
The Harder They Fall
Despite being a period-set western, The Harder They Fall drips with modern-day swag, thanks in large part to stylish direction from first-time feature filmmaker Jeymes Samuel and an all-star cast of today's coolest actors. The Harder They Fall follows Nat Love (Jonathan Majors), a gunslinger who rounds up his own posse of lawmakers to exact revenge on the man who murdered his parents (Idris Elba). He's joined by the likes of Delroy Lindo (Da 5 Bloods), Zazie Beetz (Deadpool 2), Regina King (Watchmen) and Lakeith Stanfield (Knives Out), all of which work hard to imbue this hip-hop-favoured Western with verve and energy.
IMDb rating: 6.6, Rotten Tomatoes: 88%
Stream The Harder They Fall on Netflix right now
Worth
A timely film given that we've just passed the 20th anniversary of the September 11th attacks, Worth tells the story of an attorney (Michael Keaton) who is faced with the unenviable task of determining how to much compensation to pay families who suffered incalculable losses on 9/11. Along the way, he learns a lesson in empathy. From the makers of the Oscar-winning film Spotlight, Worth also stars Stanley Tucci and Amy Ryan.
IMDb rating: 6.8, Rotten Tomatoes: 80%
Stream Worth on Netflix right now
Blood Red Sky
What's worse than snakes on a plane? Try vampires! Blood Red Sky is a German-language horror movie that finds leukaemia patient and single mum Nadja (Peri Baumeister) and her son Elias (Carl Anton Koch) trapped on a plane that's been hijacked by terrorists. In order to make it home alive, Nadja is going to have to unleash a terrible secret that she's been hiding for years – the fact that she's a blood-sucking vampire! A gore-soaked blast, Blood Red Sky will delight horror fans.
IMDb rating: 6.1, Rotten Tomatoes: 80%
Stream Blood Red Sky on Netflix right now
Fear Street Trilogy
If you're a fan of slasher films, you're going to love Netflix's trilogy of Fear Street movies, based on the more grown-up books from Goosebumps author R.L. Stine. The first film, Fear Street: 1994, is a throwback to the Scream-style slashers of the 90s, while Fear Street: 1978 takes things back to a more Friday the 13th/Sleepaway Camp style of slasher. Closing out the trilogy is Fear Street: 1666, which switches things up for a folk horror story inspired by the likes of The Witch. Gory and fun, we hope Netflix takes more chances with horror stories like these.
Fear Street: 1994 IMDb rating: 6.2, Rotten Tomatoes: 80%
Fear Street: 1978 IMDb rating: 6.8, Rotten Tomatoes: 90%
Fear Street: 1666 IMDb rating: 6.6, Rotten Tomatoes: 89%
Stream the Fear Street Trilogy on Netflix right now
Army of the Dead
By far one of the biggest Netflix blockbusters to date, Army of the Dead sees director Zack Snyder (Justice League, Watchmen) return to the zombie subgenre for the first time since his feature film debut, Dawn of the Dead. The film sees a group of mercenaries enter zombie infested Las Vegas in order to steal upwards of $200 million from a casino vault. Unfortunately for them, they're on a clock, as the whole city is set to be nuked in less than 32 hours. Admittedly, Army of the Dead never really manages to top its audacious opening credits sequence, however, the rest of the film is still action-packed. It also offers an interesting take on zombie mythology that's reminiscent of the White Walkers from Game of Thrones.
IMDb rating: 5.8, Rotten Tomatoes: 67%
Stream Army of the Dead on Netflix right now
The Mitchells vs the Machines
From Phil Lord and Chris Miller, best known for their work on The Lego Movie and Spider-Man: Into the Spider-Verse, The Mitchells vs the Machines sees a screen-obsessed family go on a road trip as a way bond, only to find themselves fighting an army of AI-powered smart robots. Featuring some of Spider-Verse's visual touches, including a mix of 2D and 3D visuals, The Mitchells vs the Machines is a funny and clever animated film that thankfully doesn't feature any talking animals for a change.
IMDb rating: 7.7, Rotten Tomatoes: 98%
Stream The Mitchells vs the Machines on Netflix right now
Sign up to receive daily breaking news, reviews, opinion, analysis, deals and more from the world of tech.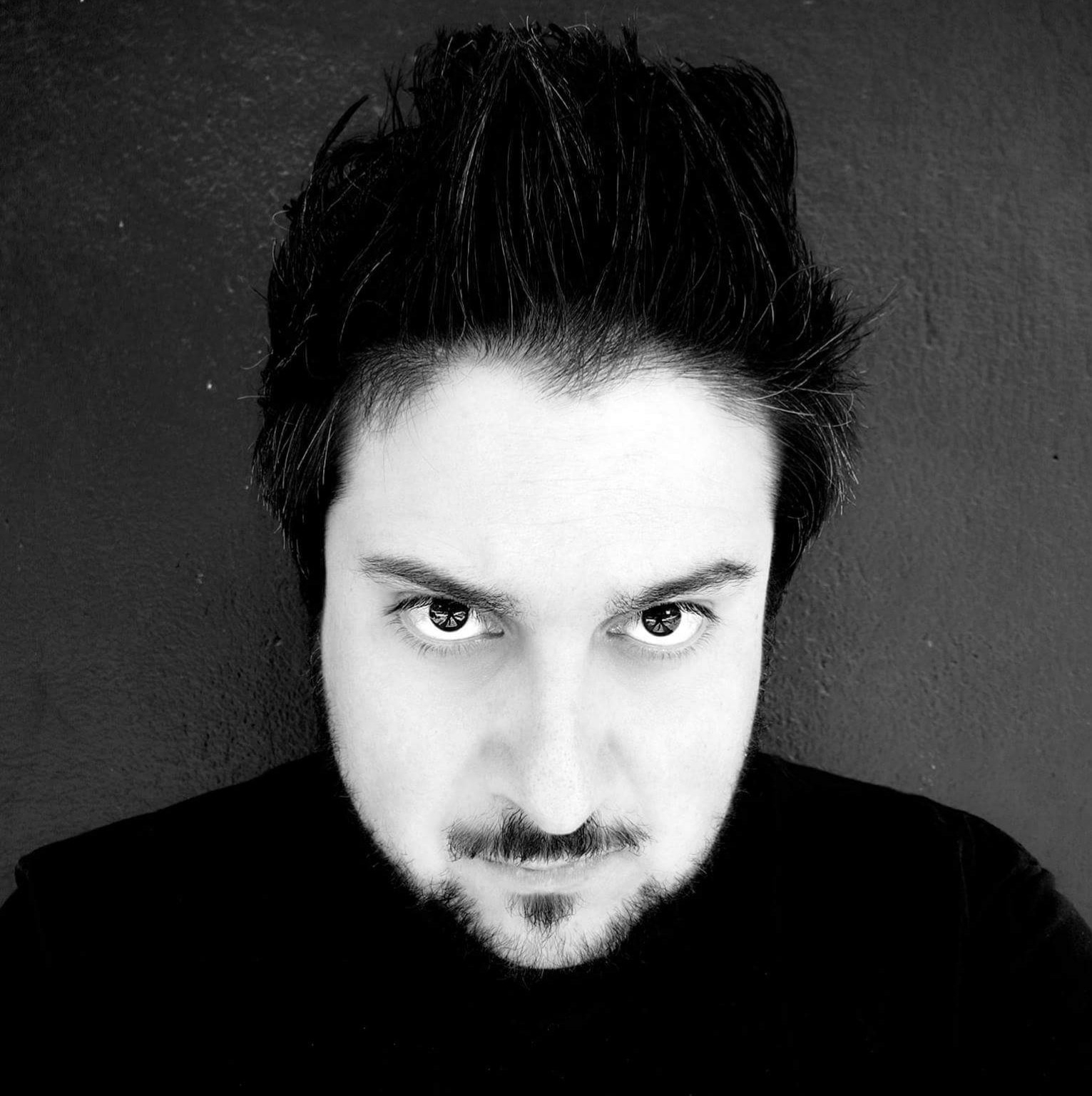 Senior Journalist, Phones and Entertainment
Stephen primarily covers phones and entertainment for TechRadar's Australian team, and has written professionally across the categories of tech, film, television and gaming in both print and online for over a decade. He's obsessed with smartphones, televisions, consoles and gaming PCs, and has a deep-seated desire to consume all forms of media at the highest quality possible.
He's also likely to talk a person's ear off at the mere mention of Android, cats, retro sneaker releases, travelling and physical media, such as vinyl and boutique Blu-ray releases. Right now, he's most excited about QD-OLED technology, The Batman and Hellblade 2: Senua's Saga.