Google has expanded its content removal policy to prevent private medical information obtained through hacks or leaks from appearing in its search results. This underlines the danger of cybercriminals and hackers becoming increasingly active, targeting company servers to gain access to data with the intention of leaking or selling on such information.
And it's further worth remembering that hackers can also obtain a great deal of information on users connected to public Wi-Fi hotspots and other unprotected connections. Which is why it's a sensible idea to use a VPN to connect to the internet, in order to protect your data from potentially being stolen and improve your security online.
Most VPN service providers offer services globally and thus charge in US Dollars rather than in local currencies, so we've listed pricing in Dollars for the sake of simplicity. Bear in mind that when you click through to the actual deals, you may find the prices automatically displayed in pounds, or whatever your native currency may be.
Here are some of the best deals we found for protecting our data online:
This user-friendly VPN is a great choice for novices who want a service that is simple to setup and use. ZenMate's Windows client is extremely easy-to-use and streamlined to avoid any confusion. The company even has a special offer where new customers can get 40% off when signing up for the service. ZenMate also offers a free option as well as a 14-day money-back guarantee.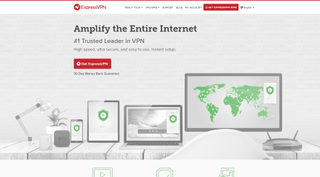 ExpressVPN has over 1,000 servers across 136 locations with support for up to three simultaneous connections. This VPN supports desktop and mobile with native clients available for Windows, Mac, Linux, iOS, Android and even BlackBerry. ExpressVPN also includes full P2P support, a kill switch and a 30-day money-back guarantee for users who aren't satisfied with the service.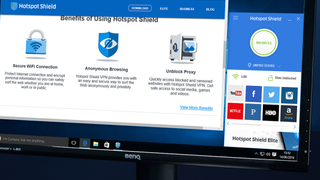 This competitively-priced VPN offers great download speeds as well as support for private browsing, and up to five devices can be used simultaneously. Hotspot Shield has 2,000 servers across 20 locations and a 7-day free trial is available for those who want to give the service a whirl. This VPN also supports a number of mobile and desktop operating systems including Windows, Mac, Android and iOS.