We've already noted that the menu system on the LG Town GT350 is very similar to that of the LG Cookie Fresh, a somewhat less expensive mobile, though the Cookie Fresh lacks the slide out keyboard.
If you want a keyboard, then recent options like the Sony Ericsson Xperia X10 Mini Pro are way over the budget.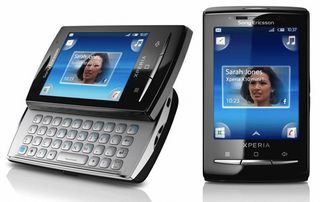 You might find the Samsung Genio Slide a more acceptable alternative. It has Wi-Fi and 3G, but to get those goodies you'll have to shell out more than for the LG Town GT350.