Compiling a list of the best movies on Netflix in the UK is no mean feat, especially given the ever-changing nature of the streamer's content library.
Our pick of the 30 best Netflix films is regularly updated with recommendations as and when they appear on the service – whether they be the platform's own originals (like The Sea Beast) or licensed arrivals from other movie studios – and we frequently replace the titles no longer listed on the streamer, too.
Hustle, Blade Runner 2049 and The Hand of God count among the latest additions to our collection, while older flicks like Once Upon a Time in America and Taxi Driver make up Netflix's stellar crop of modern classics.
That winning combination of old and new is why the platform remains, for us, the best streaming service in 2022, despite increased competition from the likes of Disney Plus and HBO Max in recent years. Below, then, you'll find our pick of the best movies on Netflix UK available to watch right now.
If you're also interested in learning what feature-length projects are on the horizon for Netflix, we've collated a list of all the new Netflix movies coming in 2022.
---
Once Upon a Time in America
We'll kick this one off with a warning: Once Upon a Time in America is long. And we're not just talking The Batman long (2h 56m), but 3h 49m long. Still, there's a reason why Sergio Leone's sweeping crime epic is described as such, and the time is well worth investing at least once in you're life if you're keen to completely immerse yourself in the grimy underbelly of Prohibition-era New York City.
Loosely based on Harry Grey's novel The Hoods, Once Upon a Time in America tells the decade-hopping tale of Noodles (Robert De Niro), a one-time criminal who returns to Manhattan to confront the mistakes of his ugly past. It's hard to summarize a near-four-hour-long movie in just a few lines, but this is a story that bears all the hallmarks of a Shakespearean tragedy: loyalty, love, friendship, betrayal and vengeance. Come for the cultural significance, but stay for Leone's masterful direction.
The Sea Beast
Another new addition to our list of recommendations is The Sea Beast, a Netflix-produced animated adventure that proves Disney doesn't have a monopoly on layered, child-friendly storytelling.
Directed by Oscar-winning filmmaker Chris Williams (Moana, Big Hero Six), the movie follows Jacob Holland (voiced by The Boys' Karl Urban), a celebrated sea monster hunter whose life is upended when a young girl, Maisie Brumble (newcomer Zaris-Angel Hator), stows away on his ship.
Charming, action-packed and beautifully-rendered, The Sea Beast was praised by audiences and critics alike upon its release in July, and serves as further proof that Netflix should think twice about scaling back its animation department in response to recent subscriber losses.
Hustle
After discovering a once-in-a-lifetime player with a rocky past while abroad, a down-on-his-luck Philadelphia 76ers scout, Stanley Sugerman (Adam Sandler), takes it upon himself to bring the young phenom to the States without his team's approval. Against the odds, the pair must work to prove that they both deserve to make it big in the NBA.
That synopsis might sound like standard sports drama fare, but Hustle earned unexpectedly glowing reviews ahead of its understated release earlier this year. In our own assessment, we called the movie a "rousing redemption tale that provides further evidence of Sandler's ability as a damn fine actor." Trust us: this is no Jack and Jill – Uncut Gems fans should sit up and take note.
Blade Runner 2049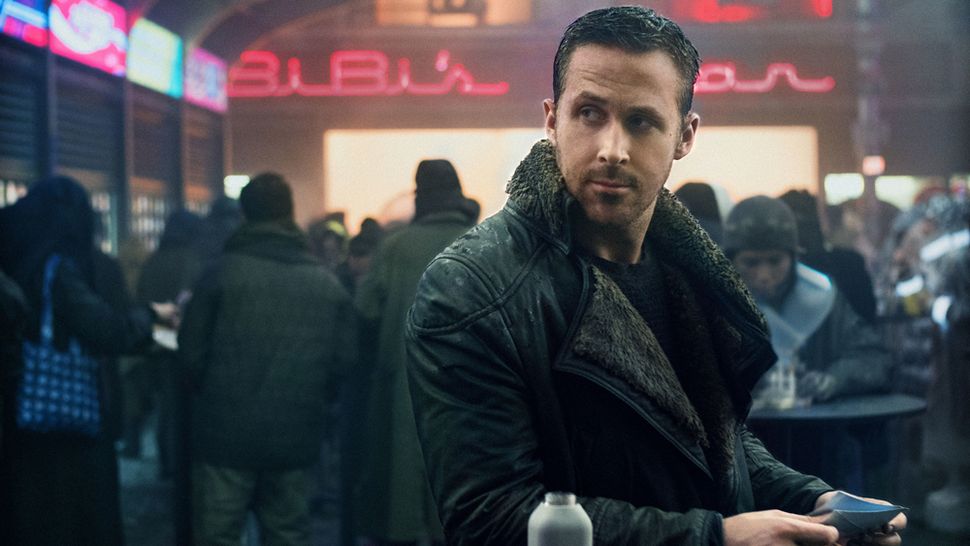 Director Denis Villeneuve rocked Hollywood in 2021 with his starry adaptation of Frank Herbert's seminal space adventure, Dune, but it was his ambitious 2017 sequel to Ridley Scott's Blade Runner that proved he had the filmmaking chops to tackle big-budget (and beloved) sci-fi material.
Set 30 years after the events of Scott's 1982 original, Blade Runner 2049 follows LAPD officer K (Ryan Gosling), who, after stumbling upon an existential secret, goes looking for former blade runner Rick Deckard (Harrison Ford). Every bit as visually stunning as its predecessor, 2049 is a more-than-worthy companion piece to one of cinema's most iconic movies – and now it's on Netflix, it's also good preparation for the in-development Blade Runner TV show.
Apollo 10 1/2: A Space Age Childhood
If you're keen to mix up your movie-watching diet in 2022, they don't come much more unconventional than Netflix's Apollo 10 1/2: A Space Age Childhood. Boyhood director Richard Linklater returns to filmmaking duties with this animated feature, which tells the story of the 1969 moon landing from multiple perspectives.
The movie shares the visual style of Linklater's previous animation, 2006's A Scanner Darkly, and features the voice talents of Jack Black, Zachary Levi and Top Gun: Maverick star Glen Powell. Despite its needlessly lengthy title, Apollo 10 1/2 is a genuinely unique take on one of history's most iconic moments, and serves as yet more proof of Netflix's willingness to invest in boundary-pushing storytelling.
Call Me by Your Name
2017 was a stellar year for cinema. Get Out, Dunkirk, The Shape of Water, Three Billboards Outside Ebbing, Missouri and the aforementioned Blade Runner 2049 were among the titles lighting up theaters across the globe, but it was Luca Guadagnino's Call Me by Your Name that perhaps left the greatest impression on audiences.
An adaptation of André Aciman's 2007 novel of the same name, the movie follows Timothée Chalamet's Elio, a precocious teenager who develops feelings for his father's temporary research assistant, Oliver (Armie Hammer), in 1980s Italy. Praised for being an honest exploration of young love and a launchpad for Chalamet's burgeoning career, Guadagnino's film is one of the most beautifully-shot in recent memory, and a reminder that quiet, careful cinema can still triumph among today's superhero-heavy releases. Catch it on Netflix before it's gone.
The Hand of God
Another one for Call Me by Your Name fans, The Hand of God marks the movie-making return of beloved Italian director Paolo Sorrentino and tells the semi-autobiographical of tale of a young man (Filippo Scotti, standing in for a teenage Sorrentino) grappling with the pressures of growing up in 1980s Naples.
As well as referring to the infamous goal scored by Argentine footballer (and Napoli legend) Diego Maradona at the 1986 World Cup, the film's title alludes to a tragic and life-affirming event that forces its protagonist to grow up quicker than he'd otherwise like. To say more risks spoiling The Hand of God's most tender moments, though the movie's beautiful locations, hypnotic camerawork and larger-than-life characters ensure it ranks among Sorrentino's best work.
Django Unchained
Undoubtedly the most blockbuster, action movie-style Quentin Tarantino movie to date, Django Unchained is a high-energy modern western that deserves the hype it garnered upon release in 2012.
Django (Jamie Foxx) is a former slave who works with the eccentric Dr. King Schultz (Christoph Waltz) to hunt scoundrels across the American South. The pair eventually team up to try and free Django's wife, Broomhilda (Kerry Washington), from hideous plantation owner Calvin Candie (Leonardo DiCaprio) – and suffice to say, things quickly go awry. The movie is very much a rewrite of history in the vein of Tarantino's Inglourious Basterds – entertaining, controversial and ambitiously realized.
Her
In Spike Jonze's Oscar-nominated 2013 drama, Her, Joaquin Phoenix stars as a Theodore Twombly, an introverted writer who forms a romantic relationship with his artificially intelligent virtual assistant, Samantha (Scarlett Johansson).
A smart and poignant commentary on the state of modern relationships, the movie garnered near-universal critical acclaim for its story and script, and proved a refreshing change of character for Phoenix, whose tender portrait of Twombly showed a new side to his talents as an actor. Amy Adams, Rooney Mara, Olivia Wilde and Chris Pratt also star alongside Phoenix and Johansson in this one, which landed on Netflix in March 2022.
The Witch
2022 may be thin on the ground for new horror movies to get excited about, but Netflix saw fit to add one of the genre's best to its UK content library in March. From The Lighthouse (also on Netflix UK) director Robert Eggers, The Witch follows a Puritan New England family in the 1630s who find their farm haunted by mysterious evil forces.
Anya Taylor-Joy (in her big screen debut), Ralph Ineson and Kate Dickie lead the cast in this admittedly weird thriller, which was described upon release in 2015 as one of the most genuinely unnerving horror films in recent memory. If that doesn't get you intrigued, we don't know what will. The Witch is necessary viewing for fans of its A24 studio stablemate, The Green Knight.
Saving Private Ryan
One of the greatest World War II movies ever made, Steven Spielberg's Saving Private Ryan landed on Netflix in April 2022 to add some Hollywood heritage to your watchlist. A winner of five Oscars, it follows a group of soldiers tasked with finding – and sending home – a paratrooper (Matt Damon) stationed deep in occupied France.
Tom Hanks leads a squad comprising Tom Sizemore, Edward Burns, Barry Pepper, Giovanni Ribisi, Vin Diesel, Adam Goldberg and Jeremy Davies in this one, whose brotherhood and sacrifice makes for frequently poignant viewing. Saving Private Ryan's opening sequence, a visceral re-enactment of the D-Day landings, is also among the most iconic of any film in history. If you're keen on war dramas, Spielberg's epic is necessary viewing.
The Master
Coinciding with the arrival of director Paul Thomas Anderson's latest effort, Licorice Pizza, Netflix has added one of his previous (and best) films, The Master, to its UK content library in 2022. This gripping psychological drama tells the story of Freddie Quell (Joaquin Phoenix), a World War II veteran struggling to adjust to society in post-war America. To say more risks spoiling the intrigue of the film's premise, but The Master is often touted as one of the best films of the 21st century, and for good reason.
It's also well known for being Anderson's favourite self-made project, and earned Oscar nominations for supporting actors Philip Seymour Hoffman and Amy Adams (Phoenix also earned a lead actor nomination for his work). This one certainly takes its viewers on an unexpected journey, but The Master plays its formidable 150-minute runtime to perfection.
The Gentlemen
Guy Ritchie's The Gentlemen is, well, quintessentially Guy Ritchie – and that's a great thing. The British director's latest foul-mouthed crime caper follows an American marijuana kingpin's (Matthew McConaughey) efforts to sell off his narcotics empire. Charlie Hunnam, Henry Golding, Michelle Dockery, Jeremy Strong, Eddie Marsan, Colin Farrell and Hugh Grant make up the movie's stellar supporting cast, with every character boasting their own brand of humor (and unique style of violence).
We recently reported on Netflix's ongoing negotiations to green-light a new TV show based on The Gentlemen, so there's never been a better time to get yourself acquainted with Mickey, Raymond and the rest of this motley (though admittedly dysfunctional) crew.
The Power of the Dog
It's safe to say that Jane Campion's The Power of the Dog was the critical hit – and potentially best movie – of 2021. Widely praised for its slow-burning psychological drama, it follows the story of a menacing rancher (Benedict Cumberbatch) who doesn't take kindly to the arrival of his brother's new wife (Kirsten Dunst) and her son (Kodi Smit-McPhee).
Cumberbatch arguably gives a career-best performance as the volatile Phil Burbank, which undoubtedly made interesting prep for his performance in Doctor Strange 2 the following year. It's a slow-burner, for sure, but The Power of the Dog is a masterful piece of filmmaking – so much so that Campion picked up a BAFTA and an Oscar for her troubles.
Taxi Driver
One of the best movies period, never mind one of the best Netflix movies, Martin Scorsese's Taxi Driver follows marine-turned-cab driver Travis Bickle (Robert De Niro) as he grows disgusted by the crime and urban decay of '70s New York City. In an effort to clean up the streets, he embarks on a mission to save underage prostitute (Jodie Foster) from her pimp (Harvey Keitel).
Considered by many to be Scorsese's greatest achievement, shades of Taxi Driver are evident in some of the biggest movies of recent years. The likes of Fight Club, Joker and The Machinist all owe a debt of gratitude to Taxi Driver's grimy portrayal of inner-city America, and first-time viewers will be bowled over by its music, visual style and that mirror scene.
Heat
The ultimate heist movie, Michael Mann's Heat is now on Netflix UK. Pitting Al Pacino's cop Vincent Hanna against Robert De Niro's criminal mastermind Neil Macauley, the film is a sprawling Los Angeles epic, full of near-misses, big twists and dramatic firefights. It's a five-star movie through and through, and one of the most rewatchable films ever made.
Uncut Gems
This sweaty-palmed thriller tells the frenetic tale of Howard Ratner (Adam Sandler), a jeweller and gambler who plans a gem sale that'll solve all his problems. Instead, Howard makes more and more ill-advised bets, and the walls begin to close in. Uncut Gems is a stressful but enthralling film with a really impressive performance from Sandler, not to mention a fantastic ensemble cast. It's a fascinating character study, as you watch Ratner begin to suffocate under the weight of his terrible decisions and inability to put anyone but himself first.
Uncut Gems departed Netflix across the pond in May 2022, so UK viewers should catch this one on their version of the streamer while they still can.
The Big Short
It may be director Adam McKay's most recent feature, Don't Look Up, that proved one of Netflix's most successful original movies ever, but The Big Short remains the filmmaker's best work. A darkly comic (and damning) portrait of the days leading up to the financial crash of 2008, the film follows financiers Steve Carell, Christian Bale and Ryan Gosling as they pre-empt the collapse of the US housing market.
Hilarious one moment and poignant the next, The Big Short exposes the corruption, greed and misguided sense of control exercised by the world's largest banks at the turn of the millennium, and does well to explain jargon-heavy concepts in layman's terms (using Margot Robbie in a bubble bath, mostly).

Scarface
A remake of the 1932 film of the same name – and one of the best gangster flicks ever made – Scarface tells the story of Cuban refugee Tony Montana (Al Pacino), who arrives penniless in 1980s Miami but rises the ranks to become a powerful drug lord.
Perhaps best known for its iconic dialogue lines ("the eyes, Chico, they never lie" and "say hello to my little friend," in particular), Brian De Palma's Scarface is in fact a sweeping, emotional tale of a human being corrupted by greed and confused by a misplaced sense of family duty.
Come for the quotes, then, but stay for the provocative moral lesson.
Spider-Man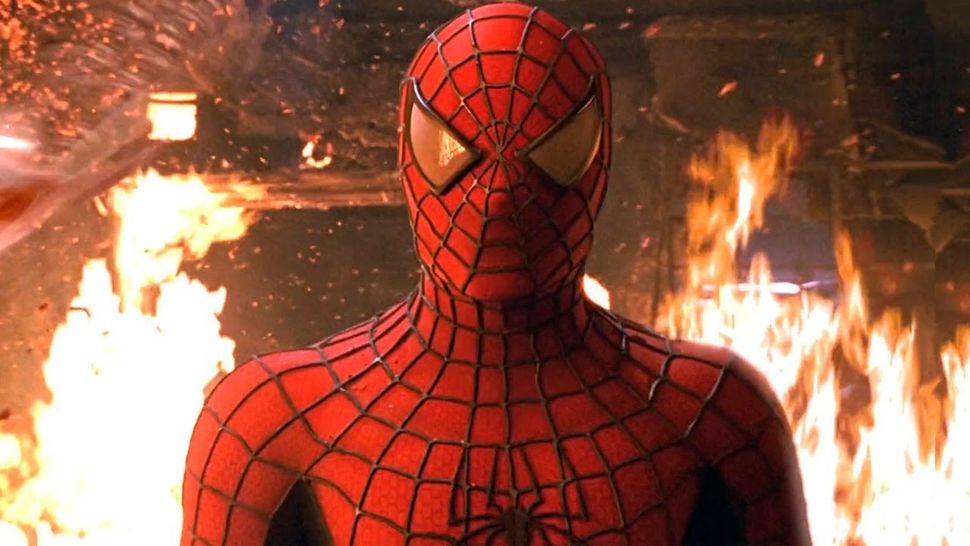 In time for the arrival of Spider-Man: No Way Home late last year, Netflix UK dropped the original Sam Raimi Spidey movie to enjoy. It doesn't reach the heights of the second one – still among the best superhero movies ever – but it remains the template for every superhero origin movie that would follow.
In 2002's Spider-Man, a young student, Peter Parker (Tobey Maguire), gets bitten by a radioactive spider that imbues him with special powers. After learning a harsh lesson about power and responsibility, he decides to become the titular superhero, Spider-Man – saving New York from all manner of criminals, eventually including the villainous Green Goblin (Willem Dafoe). Raimi's series debut feels slightly dated in a couple of ways, but it's still great fun, boasting an incredible ensemble cast that includes Kirsten Dunst, James Franco and, of course, J.K. Simmons.
The King
Another Netflix original movie, The King stars Timothée Chalamet as Henry V, a young man forced to navigate politics, war and treachery after unexpectedly becoming king of England in the 15th century. This one contains all the fanfare you'd expect from a modern medieval movie, and boasts an excellent cast including Robert Pattinson, Joel Edgerton and Sean Harris. For a reported budget of just $20 million (although you wouldn't know it), director David Michôd managed to produce one of the most engaging and visually stunning historical dramas around.
Midsommar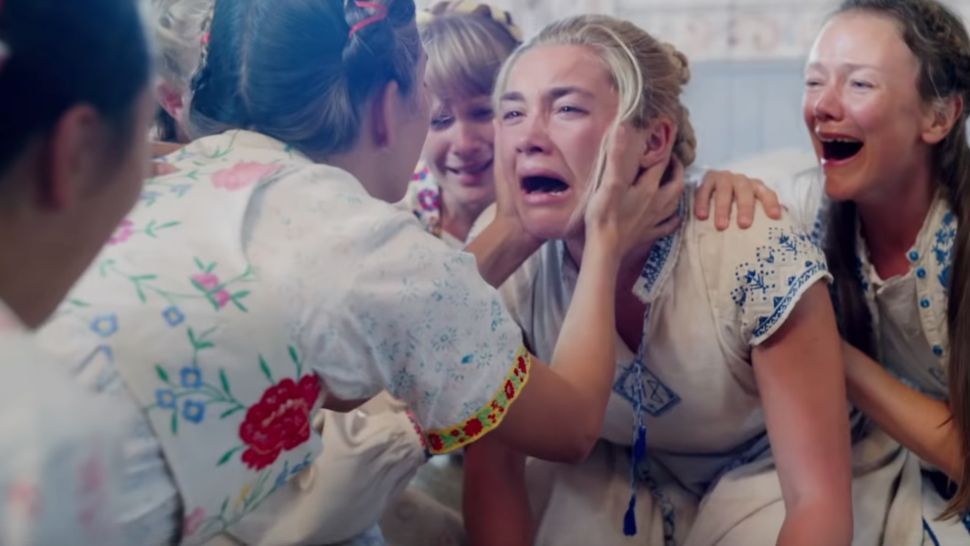 Want a little bit of borderline-traumatic horror in your movie nights? Try this Wicker Man-esque horror flick about a backpacking trip to a Swedish village that definitely isn't as lovely it seems. Florence Pugh plays a young woman in deep mourning, whose trashy boyfriend and his awful friends offer little comfort as she adjusts to life in this strange place.
Midsommar has no business being two hours and 27 minutes long, really, but this lengthy run time does help to immerse you further in its eerie sunny backdrop. The final image of this film, too, will live with you forever.
Little Women
Another Florence Pugh feature, Little Woman chronicles the domestic lives of the March sisters – Jo (Saoirse Ronan), Meg (Emma Watson), Amy (Pugh) and Beth (Eliza Scanlan) – as they navigate romance, family tragedy and the pressures of adulthood in 19th century Massachusetts.
Greta Gerwig directs this (seventh) film adaptation of Louisa May Alcott's revered coming-of-age novel, which manages to stand out from its lesser-celebrated siblings thanks to a star-studded cast (Laura Dern, Timothée Chalamet, Meryl Streep all feature, too), some poignant storytelling and an exceptional score from Alexandre Desplat. You'll laugh, cry and maybe even pick up reading again.
A Time to Kill
Joel Schumacher's A Time to Kill, which is based on on John Grisham's 1989 novel of the same name, is about as grisly as grisly crime dramas get. It follows young lawyer Jake Tyler (Matthew McConaughey) as he fights to defend family man Carl (Samuel L. Jackson) – a loving father who murders the men who raped his ten-year-old daughter – against the death penalty and the fury of the Ku Klux Klan.
See, we told you it was grisly. McConaughey turns in an exceedingly watchable performance in this one, and he's joined, along with Jackson, by the likes of Sandra Bullock, Kevin Spacey and Donald and Kiefer Sutherland. A Time to Kill isn't one to watch with the kids, but thriller-loving grown-ups will find plenty to enjoy here.
The Mitchells vs the Machines
Originally intended for a theatrical release, Netflix bought this animated movie from Sony and producers Phil Lord and Chris Miller – best known as the minds behind The Lego Movie and 21 Jump Street, and also part of the team behind Spider-Man: Into the Spider-Verse. It's exactly as charming and funny as those movies, too.
Katie Mitchell (Abbi Jacobson) is an aspiring filmmaker who's about to head to college – until her dad, conscious that they've been drifting apart, cancels her plane ticket and insists on a family roadtrip. Halfway through this fraught journey, an AI takes revenge on its billionaire creator, and the world is suddenly under duress from smart robots.
A lot of Spider-Verse's visual touches cross over into this film, too, with 2D annotations and drawings on the already-pretty 3D visuals. Most of all, it's nice to see Netflix backing a family movie that's not just full of talking dogs and other hackneyed nonsense so often seen in CG kids' fare.
Annihilation
Ex Machina director Alex Garland helms this hypnotic adaptation of Jeff VanderMeer's novel of the same name, which follows a group of explorers – led by Natalie Portman's Lena – who enter "The Shimmer", a mysterious, quarantined zone of mutating plants and animals. Sci-fi fans will find plenty of aliens to enjoy here, but Annihilation is also an ambitious psychological thriller that will leave you questioning the events of its final moments. Oscar Isaac also stars alongside Portman, which should be reason enough to give this one a go (that being said, the squeamish should look elsewhere).
Dallas Buyers Club
Dallas Buyers Club is all about the performances of its lead actors. Both Matthew McConaughey and Jared Leto won Oscars for their portrayals of AIDS patient Ron Woodroof and trans woman Rayon, respectively, and both were richly deserved.
The late Jean-Marc Vallée directs this moving story of Woodroof's real-life quest to destigmatize the then-misunderstood disease. It follows his plan to smuggle unapproved pharmaceutical drugs into Texas for treating his symptoms, which he then distributed to fellow AIDS patients as part of the 'Dallas Buyers Club' – all while facing staunch opposition from the Food and Drug Administration (FDA).
It's a moving picture that educates as much as it entertains.
Beasts of No Nation
We won't beat about the bush – Beasts of No Nation is a tough watch. No Time to Die's Cary Fukunaga directs this harrowing feature, which follows the journey of a young orphan (Abraham Attah) forced into becoming a child soldier by a fierce warlord (Idris Elba) during an unnamed African civil war.
An adaptation of Uzodinma Iweala's novel of the same name, Beasts of No Nation is a masterfully-shot story documenting the human cost of conflict, and places the uncomfortable realities of war front and centre. This isn't one to watch with the kids, but sitting through its two-hour narrative is an enlightening, dare-we-say necessary movie experience.
Spirited Away (and all Ghibli films on Netflix UK)
Studio Ghibli has an unbeatable selection of kid-friendly movies, and almost the entire archive is now on Netflix. Spirited Away, about a girl whose parents are turned into pigs who then goes to work in a mystical bathhouse, is one highlight, but you could pick any of these and have a great viewing experience.
Here's the complete list: Howl's Moving Castle, My Neighbor Totoro, Princess Mononoke, Ponyo, Pom Poko, The Wind Rises, When Marnie Was There, From Up on Poppy Hill, Whisper of the Heart, Arriety, Spirited Away, Kiki's Delivery Service, Porco Rosso, Only Yesterday, The Cat Returns, Castle in the Sky, Nausicaä, My Neighbors the Yamadas.
They're all beautifully animated and most of them are deeply moving, with more thematic texture than you'd typically get from a movie targeted at kids. A real coup for Netflix UK.
The Irishman
The Irishman grabbed headlines for the CG de-ageing process applied to actors Robert De Niro, Al Pacino and Joe Pesci in this movie, but when you watch this epic crime drama, you'll understand why this creative decision was so important. Based on a biography of Frank Sheeran, a union official who gets caught up in the illegal activities of the Bufalino crime family, this long but rewarding picture by the masterful Martin Scorsese takes place over decades. The changing faces of the actors underlines the idea that you're watching Sheeran's actual life story play out.