Looking for the best Netflix movies in the UK? We keep our list of the best films on Netflix UK updated regularly, so you've always got something new to slap onto your Watch List. We've just added Zack Snyder's Army of the Dead to this page, since the Justice League director's zombie heist movie is absolutely worth a look if you're cruising for something easy to watch on the streamer. Alongside that, we've dropped Spider-Man: Far From Home onto this list of the best movies on Netflix UK, if you're in the mood for superhero content.
Even in 2021, Netflix remains our go-to streamer on movies. The extraordinary volume of films here – including a volley of exclusive originals – means you're rarely stuck for something to watch. Sure, Netflix's own movies remain highly variable in quality, but the curve is slowly trending upwards, and the service offers a mix of awards contenders alongside its trashier romcoms and genre films. Recently, The Mitchells Vs the Machines really made an impression among Netflix's originals – you'll find that on the list below.
Ready? Let's kick off our list of the best Netflix movies in the UK.
Army of the Dead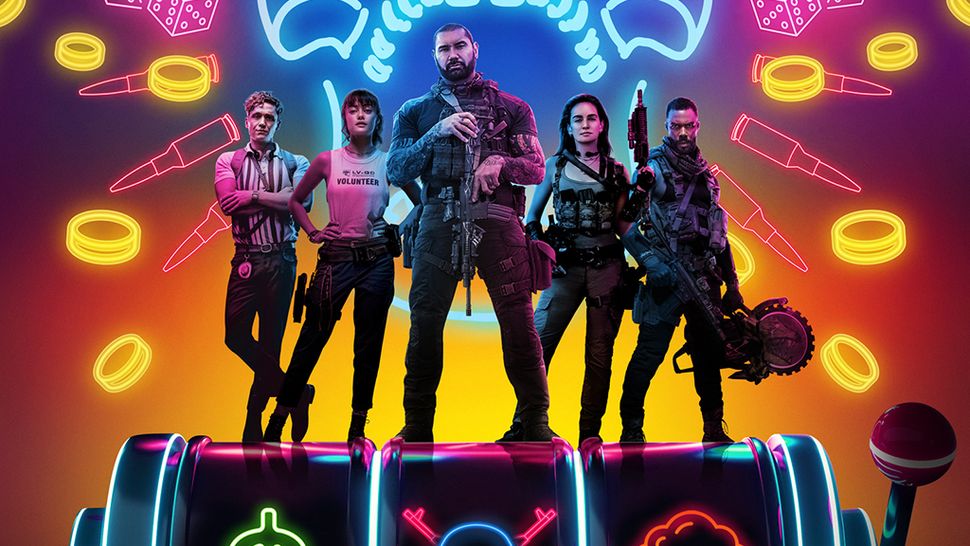 Army of the Dead is Zack Snyder's first feature film since his increasingly acrimonious split with Warner Bros, and it's everything that his DC superhero movies weren't. It's bright, colorful, action-packed, funny and topical, even if its 45-minute introduction is a little self-indulgent.
Dave Bautista leads a strong cast as Scott Ward, a former zombie-stomping war hero who's approached with an intriguing proposal by casino owner Bly Tanaka (Hiroyuki Sanada). The assignment? Enter a zombie infested Las Vegas, break into Tanaka's casino vault, escape with his $200 million assets and Ward and his group will receive $50 million to split between them as a reward.
Of course, things don't go to plan and Ward's group soon find themselves pursued by the undead hordes led by an alpha zombie known as Zeus (Richard Cetrone). With a US government approved nuclear strike set to wipe Las Vegas off the map in less than 32 hours, too, survival, not money, becomes the gang's main aim.
Spider-Man: Far From Home
Netflix isn't really our main destination for superhero content these days, but occasionally the UK version of the service picks up something cool. Right now, you can watch the most recent Marvel Cinematic Universe movie on Netflix UK – Spider-Man: Far From Home sees Peter Parker take a school trip to Venice in the wake of the events of Avengers: Endgame. It's a little more laid back as stakes go in MCU movies, but Jake Gyllenhaal's Mysterio is an occasionally very funny villain masquerading as an ally, and you do get to enjoy a pretty wild final set piece in London. Plus, stick around for the movie's final cameo if you haven't seen it before...
8 Mile
The late Curtis Hanson's follow-up to Wonder Boys and LA Confidential was Eminem's partly autobiographical movie, the now 19 years old (!) 8 Mile. It's an engaging drama about rap, even if it's somewhat a product of its time, given its leading man's popularity at that moment – but it's a solid watch whether you're a fan of his work or not. Kim Basinger and Brittany Murphy co-star.
The Mitchells vs the Machines
Originally intended for a theatrical release, Netflix bought this new animated movie from Sony and producers Phil Lord and Chris Miller – best known as the minds behind The Lego Movie and 21 Jump Street, and also part of the team behind Spider-Man: Into the Spider-Verse. It's exactly as charming and funny as those movies, too.
Katie Mitchell (Abbi Jacobson) is an aspiring filmmaker who's about to head to college – until her dad, conscious that they've been drifting apart, cancels her plane ticket and insists on a family roadtrip. Halfway through this fraught journey, an AI takes revenge on its billionaire creator, and the world is suddenly under duress from smart robots.
A lot of Spider-Verse's visual touches cross over into this film, too, with 2D annotations and drawings on the already-pretty 3D visuals. Most of all, it's nice to see Netflix backing a family movie that's not just full of talking dogs and other hackneyed nonsense so often seen in CG kids' fare.
The Game
David Fincher's The Game is a fascinating '90s mystery movie. On his 48th birthday, wealthy banker Nicholas Van Orton (Michael Douglas) is gifted a voucher to participate in a game, hosted by a mysterious company. It's basically like a fancy version of an escape room – except it starts to warp Nick's whole reality, to the point where he can figure out what's fake and what's real. Do not miss this less-discussed classic from Fincher's filmography.
Collateral
Michael Mann's crime thriller is about a cab driver (played by Jamie Foxx) who picks up the worst fare imaginable – an assassin (played by Tom Cruise) who drags him into Los Angeles' criminal underworld. Large parts of this beautiful-looking movie are simply shot inside a taxi as the pair drive across LA, but it's a stirring, tense and thrilling film with an all-time great Cruise performance. A great addition to Netflix UK's crop of movies.
Watchmen
Zack Snyder's Watchmen movie got its share of criticism for his excessive touches, like slow-mo, and 'Hallelujah' playing over a sex scene, but it's so faithful to the source material that it actually ends up being pretty great. Not all of the casting in this movie works, but Patrick Wilson's Nite Owl, Billy Crudup's Doctor Manhattan and Jackie Earl Haley's Rorschach are all spot-on. A great superhero movie based on a comic book about other superhero comic books, and unlike anything else the genre has thrown up to date.
American Psycho
A darkly comic adaptation of Bret Easton Ellis' book, American Psycho is low-key one of the best comedies of all time – as well as featuring all the murder teased by the title, serial killer and investment banker Patrick Bateman (Christian Bale) is a ludicrous, vain figure obsessed with perfection. His entire sense of self is derived from having nice business cards, flawless skin and going to the right restaurants, which director Mary Harron successfully draws a lot of comedy from. All these years later, Bateman might still be Bale's best performance – an alternately intimidating and foolish character quite unlike anyone else ever put on the big screen.
The White Tiger
Another Oscar-nominated movie for you to check out on Netflix in 2021, The White Tiger is an adaptation of the popular 2008 novel. The film is about Balram (Adarsh Gourav), a man who hails from a poor Indian village, but will do everything he can to avoid an impoverished life. When Balram enters the servitude of a rich family and they try to pin a crime on him, he understands his place in the food chain – and plots his own ascent as an entrepreneur. This dark class-based drama, a Netflix original, is well worth a watch.
Nightcrawler
Nightcrawler is a truly nasty – but compelling – film about a dubious photojournalist (played by Jake Gyllenhaal) who goes out of his way to capture the grizzliest crimes on camera in their immediate aftermath. This film features an outstanding performance from Gyllenhaal as a skeletal, amoral figure, and a matching great turn from Rene Russo as the desperate news director who'll do anything for ratings. An unmissable film from Dan Gilroy.
Malcolm & Marie
This is perhaps the best of the movies filmed during lockdown – partly because, aside from its choice of a single location, it feels far more like a high-concept romance film than a feature created just because of the pandemic. It's about a hotshot director (John David Washington) and his partner (Zendaya), with their relationship – and the movie industry – coming under the spotlight during one tumultuous night. It definitely veers towards self-indulgence, but it's a gorgeously-shot movie, and those who enjoy Zendaya's series Euphoria on HBO will be particularly fond of Malcolm & Marie.
Mean Girls
Written by (and co-starring) 30 Rock's Tina Fey, this teen comedy classic explores the social strata of American high school and the various cliques that form there. Mean Girls is about Lindsey Lohan's Cady Heron, who goes from homeschooled outsider to queen of the school – clashing with female clique The Plastics and their leader, Regina George (Rachel McAdams), along the way. Other than Clueless, this is arguably the ultimate high school movie, a funny, acerbic and sometimes very real film that's always worth a rewatch.
Dredd
Dredd is the movie version of 2000AD icon Judge Dredd that everyone always wanted. A brutal action film that merges its source material with the corridor fights and filming style of The Raid, Dredd is more or less entirely set in a single 200-floor tower block called Peach Tree. Judge Dredd (Karl Urban) and rookie Judge Anderson (Olivia Thirlby) are tasked with taking down drug kingpin Ma-Ma (Lena Headey), who has taken over the building and trapped our two heroes within it. What follows is a slew of beautiful, cathartic firefights. Deserved many sequels, but didn't get a single one.
The Wolf of Wall Street
Martin Scorsese's hyperreal biographical movie of convicted stockbroker Jordan Belfort (played by Leonardo DiCaprio) is divisive, simply because some argue it glorifies its subject's outrageous behaviour when he was at the peak of his powers. Wherever you fall on that, though, this is a raucously entertaining and frequently appalling crime film – and possibly the funniest movie Scorsese has ever made.
Zodiac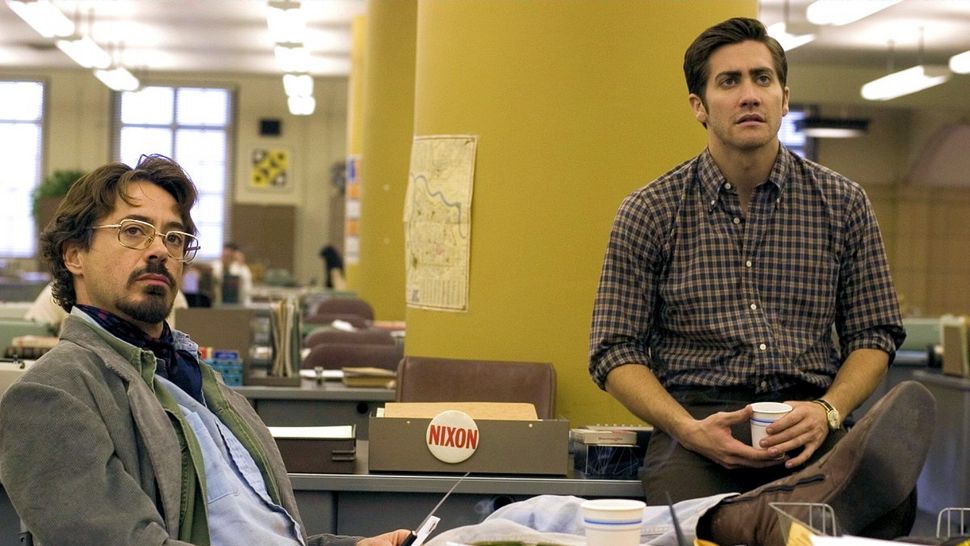 David Fincher's Zodiac is low-key one of the Fight Club director's best films. Ahead of its time somewhat in the modern fascination with true crime, this is about journalist Robert Graysmith (Jake Gyllenhaal) and his obsessive search for the never-caught Zodiac Killer who haunted the San Francisco Bay area in the late 1960s and early 1970s. It's a twisty, thrilling and very long film that paved the way for Fincher's Mindhunter series on Netflix, and features some of the scariest murder scenes ever filmed.
Ma Rainey's Black Bottom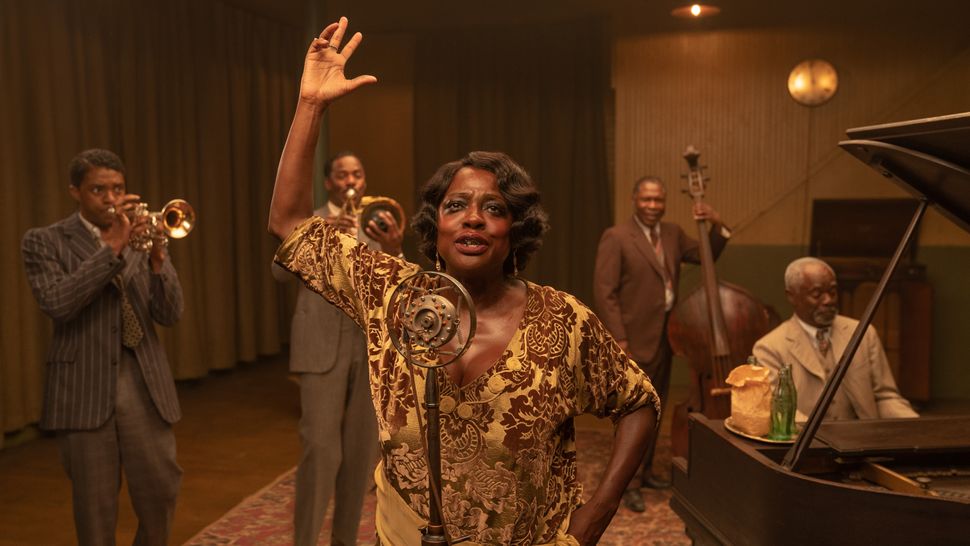 Based on the play by August Wilson – and despite the gorgeous period set dressing and costume design, it definitely feels very stage-y – Ma Rainey's Black Bottom is one of the best Netflix original movies of the year. Viola Davis stars as legendary 'Mother of Blues' Ma Rainey, and the film focuses on one fraught recording session with Ma and her band, and the tension between the musician and her white producers and management.
Meanwhile, the late Chadwick Boseman stars as Levee, an innovative trumpet player who struggles to find his place in the jazz music scene, amid bandmates who don't always take him seriously. It's a sad but insightful movie that explores how culture is worth protecting and valuing, in a world where it's easily taken and monetized, and the film truly comes to life in its amazing musical sequences. Don't miss it.
Bumblebee
Ok, hear us out. Yes, the Transformers movies are largely bilge. Loud, expensive, exposition-heavy bilge. But despite this, Bumblebee is a heartwarming robot spin-off that's well worth watching on its own terms. Jumping back to 1987, it sees the fan-favourite Autobot fleeing the Decepticons (as a battered VW Beetle) and befriending a human (an excellent Hailee Steinfeld) on Earth. If you're in the mood for a fun buddy comedy with the '80s nostalgia of Stranger Things, look no further.
His House
The true horror of His House lies in the real world. It tells the story of a Sudanese couple that endure the consequences of a tragic crossing to England, only to be rehomed in a nondescript estate surrounded by racism, and with something else lurking in the house. It's a supremely confident debut from British writer-director Remi Weekes, and Wunmi Mosaku and Sope Dirisu both standout as the two leads in emotionally-challenging roles.
The Trial of the Chicago 7
If you know Aaron Sorkin's work (The West Wing, The Social Network, Steve Jobs, Molly's Game), you'll largely get the idea of what to expect from his movies – big speeches, a touch too much schmaltz but electric dramatic moments when it counts. The Trial of the Chicago 7, about the unjust case against leftist protestors accused of inciting a riot during the 1968 Democratic National Convention, features plenty of courtroom drama – a good fit for Sorkin's dialogue-first style. Drawing parallels between the event itself and our modern day situation, it's worth watching for the cast alone, even if you're not big on the director: Eddie Redmayne, Sacha Baron Cohen, Mark Rylance and Jeremy Strong are among the many big names here.
The Truman Show
What does a perfect film look like? In our opinion, The Truman Show is that movie. One of those classic '90s originals you don't really get any more, it's about Truman (Jim Carrey), the unknowing star of a reality TV show built around his entire life. As he starts to figure out something is amiss, the whole world watches his journey play out. A magnificent bit of sci-fi, that essentially predicted the coming of reality TV and social media. This one disappears from Netflix on June 30, 2021, though, so watch it while you can.
La La Land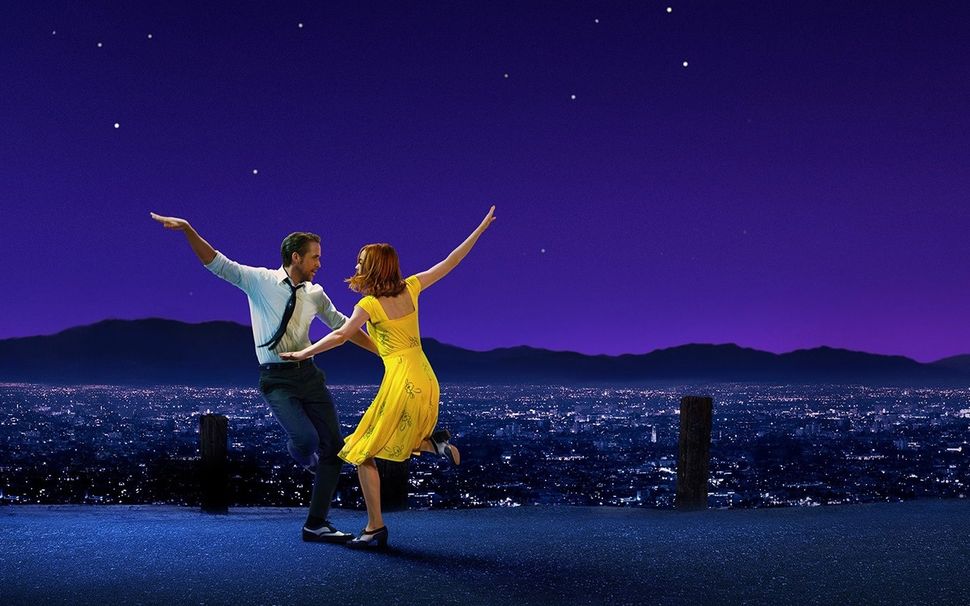 La La Land is one of the best films on Netflix if you're in the mood for a big modern musical. Ryan Gosling and Emma Stone star as two aspiring creatives who come to LA to make their dreams come true, and whose love is tested by their varying degrees success.
La La Land is possibly a little overrated, given just how pervasive Damien Chazelle's film has been in popular culture since its 2016 release, but with amazing musical numbers and a fantastic duo of leads, it's extremely rewatchable.
Da 5 Bloods
Spike Lee's latest movie clocks in at 2 hours 25 minutes in length, but it's got plenty of story to fill that time. Da 5 Bloods is about four African-American Vietnam vets who return to the country in search of the remains of their former squad leader (played by Chadwick Boseman), as well as some gold they hid years before. The first hour-and-a-half of this film deals with the trauma carried by the men all these years later as a result of the war and the way their own country treated them, and the last hour...well, it's bonkers.
Either way, it's well worth watching, especially for the performance of Delroy Lindo as Paul, a deeply troubled MAGA hat-wearing member of the group who has a strained relationship with his son.
Moneyball
Oakland Athletics general manager Billy Beane became an unlikely star in Major League Baseball, when his use of stats and analysis in player recruitment turned a team of also-rans into genuine contenders. Even though his innovative approach has caught on with coaches all over the world, it didn't seem the most engrossing subject for a Hollywood film. And yet this Brad Pitt-starring biopic (based on Michael Lewis's hit non-fiction book and co-scripted by The West Wing's Aaron Sorkin) is actually an engrossing, defy-the-odds sports movie. Not only does Moneyball manage the unlikely feat of making stats interesting, it also taps into the characters, emotional beats and tension that make real sport so captivating.
The Devil All the Time
This star-studded adaptation of Donald Ray Pollock's novel is the latest big Netflix original movie – and it certainly brings it when it comes to the cast. Tom Holland, Robert Pattinson, Sebastian Stan, Bill Skarsgård, Eliza Scanlen, Mia Wasikowska and Riley Keough star in this gritty small town America period drama. It focuses on the conflicting morality of its citizens, most of which have their own dark secrets and vices – get ready for a hard watch rife with great performances.
Spirited Away (and all Ghibli films on Netflix UK)
Studio Ghibli has an unbeatable selection of kid-friendly movies, and almost the entire archive is now on Netflix. Spirited Away, about a girl whose parents are turned into pigs who then goes to work in a mystical bathhouse, is one highlight, but you could pick any of these and have a great viewing experience.
Here's the complete list: Howl's Moving Castle, My Neighbor Totoro, Princess Mononoke, Ponyo, Pom Poko, The Wind Rises, When Marnie Was There, From Up on Poppy Hill, Whisper of the Heart, Arriety, Spirited Away, Kiki's Delivery Service, Porco Rosso, Only Yesterday, The Cat Returns, Castle in the Sky, Nausicaä, My Neighbors the Yamadas.
They're all beautifully animated and most of them are deeply moving, with more thematic texture than you'd typically get from a movie targeted at kids. A real coup by Netflix UK.
Uncut Gems
If you're willing to subject yourself to this impressively stressful two hours of tension from the Safdie brothers, let's just say you're about to become very well acquainted with the edge of your seat. Largely an actor known for a series of unfunny films, Adam Sandler is unrecognizable as a New York City jeweler that risks everything to escape steep debts, and angry collectors. Just remember to breathe out every so often.
The Irishman
The Irishman grabbed headlines for the CG de-ageing process applied to actors Robert De Niro, Al Pacino and Joe Pesci in this movie, but when you watch this epic crime drama, you'll understand why this creative decision was so important. Based on a biography of Frank Sheeran, a union official who gets caught up in the illegal activities of the Bufalino crime family, this long but rewarding picture by the masterful Martin Scorsese takes place over decades. The changing faces of the actors underlines the idea that you're watching Sheeran's actual life story play out.
Marriage Story
This story of a marriage coming apart isn't as devastating to watch as you might think. It explores the complex mixed emotions that come as part of breaking up with someone you once loved, and how this family's structure is impacted by the decision to divorce. Adam Driver and Scarlett Johansson put in arguably career-best performances, here.
Roma
From the director of Gravity and Children of Men, Alfonso Cuarón, Roma is the story of a housekeeper Cleo, as she and her family come up against social hierarchy and political turmoil in '70s Mexico. This semi-autobiographical film is said to be inspired by Cuarón's own upbringing, and has been widely acknowledged as one of the best films of 2018, winning two Golden Globes for Best Director and Best Foreign Language Film.
Okja
Okja is a fantastic movie that proves Netflix really does know what it's doing when it comes to commissioning films. Made by Bong Joon-ho, who would next direct awards contender Parasite, the film is the strange tale of a little girl and her best friend, a giant animal called Okja. The friendship is threatened when a CEO (a superb Tilda Swinton) wants to take Okja for nefarious means. The whole movie may well be an ode to animal activism but it's such a refreshing movie that you don't mind it preaching to you on occasion.