If you're after a list of the best movies on Netflix right now, you're in luck.
Our pick of the 30 best Netflix films (on Netflix UK) is regularly updated with recommendations as and when they become available to stream – whether they be the platform's own originals, or licensed arrivals from other movie studios – and we frequently replace the titles no longer listed on the service, too (so long, About Time).
The latest additions to our collection include Waves, tick, tick...BOOM! and The Power of the Dog, alongside older flicks like Gladiator, Heat and A Time to Kill (for those looking to mop up on the streamer's collection of classics).
In fact, that winning combination of old and new is why Netflix remains our pick for the best streaming service in 2022. There really is something for everyone here, so you won't be lacking in choices when it comes to searching for a story to enjoy.
Below, then, you'll find our pick of the best movies on Netflix available to UK viewers right now.
---
Waves
Waves, the third feature film from director Trey Edward Shults, is an A24-produced hidden gem from 2019 that deserves to benefit from its recent addition to Netflix. It's also a film of two halves, owing to a bifocal structure which splits the narrative down the middle. The first follows the plight of angsty teen, Tyler (Kelvin Harrison Jr.), as he navigates the pressures of romance, high school and his father's overbearing eye, before things switch to the perspective of his sister, Emily (Taylor Russell), who is left to cope with the repercussions of events from the opening sixty minutes.
Without wishing to stray into hyperbole, Waves is an utterly sensory experience, one driven by hypnotic visuals and a dazzling soundtrack (Frank Ocean, Kanye West and Radiohead all feature) that drops you straight in the deep end of one family's struggle to deal with pain and loss in suburban America. Catch it while you can.
The Power of the Dog
It's safe to say that Jane Campion's The Power of the Dog was the critical hit – and potentially best movie – of 2021. Widely praised for its slow-burning psychological drama, it follows the story of a menacing rancher (Benedict Cumberbatch) who doesn't take kindly to the arrival of his brother's new wife (Kirsten Dunst) and her son (Kodi Smit-McPhee).
Cumberbatch arguably gives a career-best performance as the volatile Phil Burbank here, which undoubtedly made interesting prep for next year's Doctor Strange 2. It's a slow-burner, for sure, but The Power of the Dog is a masterful piece of filmmaking – expect it to pick up several Oscars in 2022.
tick, tick...BOOM!
So, Andrew Garfield can sing – who knew?
In Lin-Manuel Miranda's feature directorial debut, promising young theater composer Jonathan Larson (Garfield) navigates love, friendship and the pressures of life as an artist in New York City on the cusp of his 30th birthday.
Incidentally, tick, tick...BOOM! is actually based on the semi-autobiographical musical of the same name by Larson himself, whom Garfield plays in this one, so fans of the playwright (and musicals in general) should find lots to love here.
Passing
Based on the novel by Nella Larsen, Passing follows two black women (Tessa Thompson and Ruth Negga) who can 'pass' as white, but choose to live on opposite sides of the color line in 1929 New York.
This one marks actress Rebecca Hall's directorial debut, and has been near-universally praised for the sensitive handling of its complex subject matter and important examination of racial identity in the early 20th century.
Expect Passing to prove the subject of much Oscar buzz in the coming months, particularly for its lead actors.
Heat
The ultimate heist movie, Michael Mann's Heat is now on Netflix UK. Pitting Al Pacino's cop Vincent Hanna against Robert De Niro's criminal mastermind Neil Macauley, the film is a sprawling Los Angeles epic, full of near-misses, big twists and dramatic firefights. It's a five-star movie through and through, and one of the most rewatchable films ever made.
The Lighthouse
The Lighthouse is now on Netflix UK, which is an unexpected treat. Robert Pattinson and Willem Dafoe play two lighthouse keepers who struggle to keep madness at bay as they're stuck at their post due to rough weather conditions. Hallucinations and other nightmarish events soon follow in a film that's part horror, part character study and part dark comedy. Get it watched.
The Big Short
It may be director Adam McKay's most recent feature, Don't Look Up, that proved one of Netflix's most successful original movies ever, but The Big Short remains the filmmaker's best work. A darkly comic (and damning) portrait of the days leading up to the financial crash of 2008, the film follows financiers Steve Carell, Christian Bale and Ryan Gosling as they pre-empt the collapse of the US housing market.
Hilarious one moment and poignant the next, The Big Short exposes the corruption, greed and misguided sense of control exercised by the world's largest banks at the turn of the millennium, and does well to explain jargon-heavy concepts in layman's terms (using Margot Robbie in a bubble bath, mostly).

The Guilty
A same-name adaptation of the award-winning Danish drama, The Guilty stars Jake Gyllenhaal as a 911 call center operator who faces a race against time to save a kidnapped woman on the other side of the line.
Netflix reportedly paid $30 million to acquire this one, which comes from director Antoine Fuqua (Training Day) and screenwriter Nic Pizzolatto (True Detective). The Danish original is already a great thriller, combining taut dialogue sequences with unexpected twists, so throwing a talent like Gyllenhaal into the mix makes this version of The Guilty an easy recommendation.
Scarface
A remake of the 1932 film of the same name – and one of the best gangster flicks ever made – Scarface tells the story of Cuban refugee Tony Montana (Al Pacino), who arrives penniless in 1980s Miami but rises the ranks to become a powerful drug lord.
Perhaps best known for its iconic dialogue lines ("the eyes, Chico, they never lie" and "say hello to my little friend," in particular), Brian De Palma's Scarface is in fact a sweeping, emotional tale of a human being corrupted by greed and confused by a misplaced sense of family duty.
Come for the quotes, then, but stay for the provocative moral lesson.
Spider-Man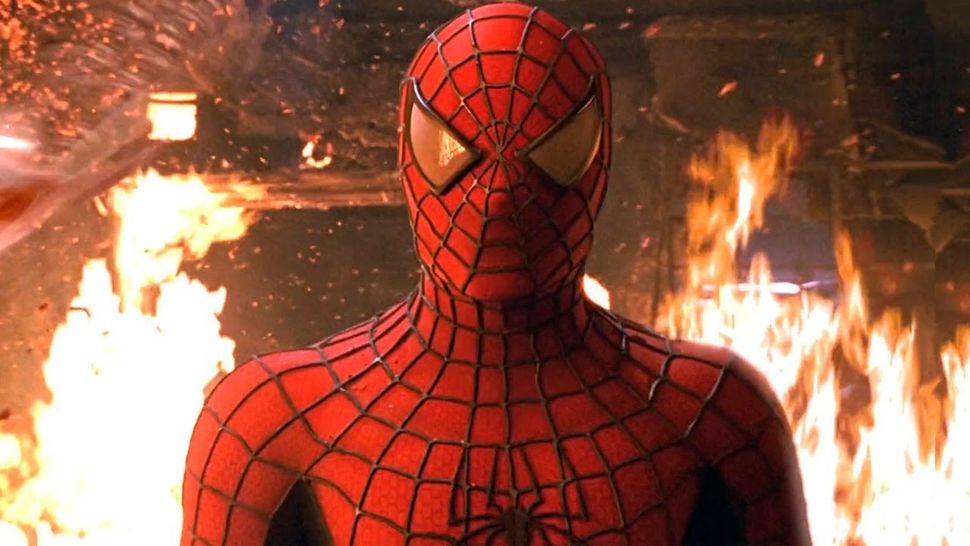 In time for the arrival of Spider-Man: No Way Home earlier this year, Netflix UK dropped the original Sam Raimi Spidey movie to enjoy. It doesn't reach the heights of the second one – still among the best superhero movies ever – but it remains the template for every superhero origin movie that would follow.
Young Peter Parker (Tobey Maguire) gets bitten by a radioactive spider while on a school trip, which imbues him with special powers. After learning a harsh lesson about power and responsibility, he decides to become the superhero Spider-Man – saving New York from every criminal menace terrorising the city, eventually including the Green Goblin (Willem Dafoe). It feels slightly dated in a couple of ways, but it's still great fun, helped by an ensemble cast that includes Kirsten Dunst, James Franco and, of course, J.K. Simmons.
Worth
To coincide with the 20th anniversary of the September 11th attacks, Netflix commissioned Worth, the untold true story of the 9/11 Victim Compensation Fund, which sought to reimburse those families affected by the tragedy – though not on equal terms.
Michael Keaton stars as Kenneth Feinberg, head of the operation, alongside Stanley Tucci and Amy Ryan, with the team behind Spotlight and 12 Years a Slave on hand as producers. That Oscar-winning creative pedigree is plain to see, too, as Worth develops into a genuinely captivating drama that revolves around the impossible ethical question: how much is one life worth?
Baby Driver
Edgar Wright's last feature film before releasing Last Night in Soho, Baby Driver is a music-filled crime caper that's always worth a re-watch. Ansel Elgort plays Baby, a getaway driver who deals with Tinnitus by listening to music while concentrating on the job. After he tries to escape his life of crime, a gangster (played by Kevin Spacey) drags him back in for more.
The revolving ensemble cast makes this movie a delight, with Jon Bernthal, Jamie Foxx and a nasty Jon Hamm among those playing the criminals who surround Baby in this murky underworld. More than that, though, this is just a film with great car chases, itself a rarity these days.
The King
Another Netflix original movie, The King stars Timothée Chalamet as Henry V, a young man forced to navigate politics, war and treachery after unexpectedly becoming king of England in the 15th century. This one contains all the fanfare you'd expect from a modern medieval movie, and boasts an excellent cast including Robert Pattinson, Joel Edgerton and Sean Harris. For a reported budget of just $20 million (although you wouldn't know it), director David Michôd managed to produce one of the most engaging and visually stunning historical dramas around.
Gladiator
Sticking with historical epics, Ridley Scott's Gladiator is now available to stream on Netflix. Inarguably one of the director's best movies, it follows the vengeful journey of general-turned-slave Maximus (Russell Crowe), who must fight to survive as a gladiator after the Emperor to whom he is loyal is usurped. The music is stunning, the action is visceral and actors Crowe and Joaquin Phoenix deliver some career-high performances. Gladiator scooped five Oscars at the 2001 Academy Awards, including Best Picture. They don't make 'em like this anymore.
Midsommar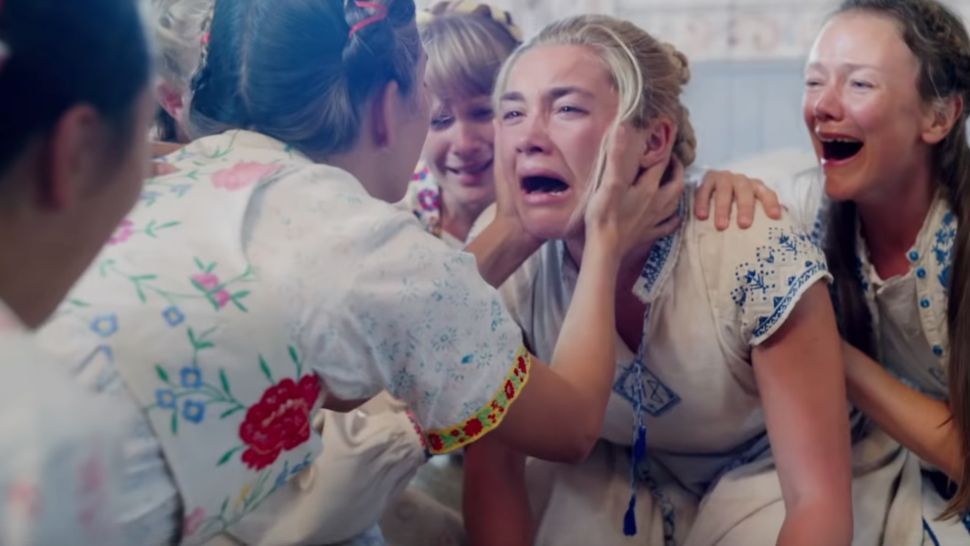 Want a little bit of borderline-traumatic horror in your movie nights? Try this Wicker Man-esque horror flick about a backpacking trip to a Swedish village that definitely isn't as lovely it seems. Florence Pugh plays a young woman in deep mourning, whose trashy boyfriend and his awful friends offer little comfort as she adjusts to life in this strange place.
Midsommar has no business being two hours and 27 minutes long, really, but this lengthy run time does help to immerse you further in its eerie sunny backdrop. The final image of this film, too, will live with you forever.
A Time to Kill
Joel Schumacher's A Time to Kill, which is based on on John Grisham's 1989 novel of the same name, is about as grisly as grisly crime dramas get. It follows young lawyer Jake Tyler (Matthew McConaughey) as he fights to defend family man Carl (Samuel L. Jackson) – a loving father who murders the men who raped his ten-year-old daughter – against the death penalty and the fury of the Ku Klux Klan.
See, we told you it was grisly. McConaughey turns in an exceedingly watchable performance in this one, and he's joined, along with Jackson, by the likes of Sandra Bullock, Kevin Spacey and Donald and Kiefer Sutherland. A Time to Kill isn't one to watch with the kids, but thriller-loving grown-ups will find plenty to enjoy here.
Akira
If you watch one anime movie on Netflix UK, this is the one. Set in the fictional Neo-Tokyo, this wild sci-fi movie is essentially about the fates of two young boys, in a city of behind-the-scenes government meddling, gang wars and buried secrets. We won't spoil the disgusting spectacle of Akira's climax if you've never seen it, but we encourage you to check it out on the biggest TV possible – this is one of the nicest-looking 2D animated movies ever made.
Army of the Dead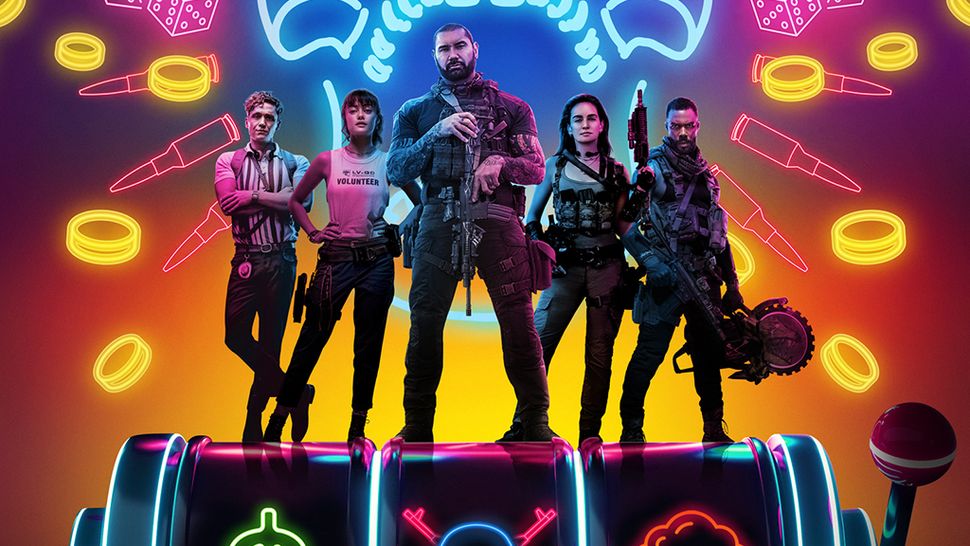 Army of the Dead is Zack Snyder's first feature film since his increasingly acrimonious split with Warner Bros, and it's everything that his DC superhero movies weren't: bright, colorful, action-packed, funny and topical, even if its 45-minute introduction is a little self-indulgent.
Dave Bautista leads a strong cast as Scott Ward, a former zombie-stomping war hero who's approached with an intriguing proposal by casino owner Bly Tanaka (Hiroyuki Sanada). The assignment? Enter a zombie infested Las Vegas, break into Tanaka's casino vault, escape with his $200 million assets and Ward and his group will receive $50 million to split between them as a reward.
Yes, the movie is as chaotic as that plot makes it sound, and with a sequel on the way in the near future, Army of the Dead is a must-watch for fans of gratuitous blood and gore.
The Mitchells vs the Machines
Originally intended for a theatrical release, Netflix bought this animated movie from Sony and producers Phil Lord and Chris Miller – best known as the minds behind The Lego Movie and 21 Jump Street, and also part of the team behind Spider-Man: Into the Spider-Verse. It's exactly as charming and funny as those movies, too.
Katie Mitchell (Abbi Jacobson) is an aspiring filmmaker who's about to head to college – until her dad, conscious that they've been drifting apart, cancels her plane ticket and insists on a family roadtrip. Halfway through this fraught journey, an AI takes revenge on its billionaire creator, and the world is suddenly under duress from smart robots.
A lot of Spider-Verse's visual touches cross over into this film, too, with 2D annotations and drawings on the already-pretty 3D visuals. Most of all, it's nice to see Netflix backing a family movie that's not just full of talking dogs and other hackneyed nonsense so often seen in CG kids' fare.
Nightcrawler
Nightcrawler is a truly nasty – but compelling – film about a dubious photojournalist (played by Jake Gyllenhaal) who goes out of his way to capture the grizzliest crimes on camera in their immediate aftermath. This film features an outstanding performance from Gyllenhaal as a skeletal, amoral figure, and a matching great turn from Rene Russo as the desperate news director who'll do anything for ratings. An unmissable film from Dan Gilroy.
Annihilation
Ex Machina director Alex Garland helms this hypnotic adaptation of Jeff VanderMeer's novel of the same name, which follows a group of explorers – led by Natalie Portman's Lena – who enter "The Shimmer", a mysterious, quarantined zone of mutating plants and animals. Sci-fi fans will find plenty of aliens to enjoy here, but Annihilation is also an ambitious psychological thriller that will leave you questioning the events of its final moments. Oscar Isaac also stars alongside Portman, which should be reason enough to give this one a go (that being said, the squeamish should look elsewhere).
Zodiac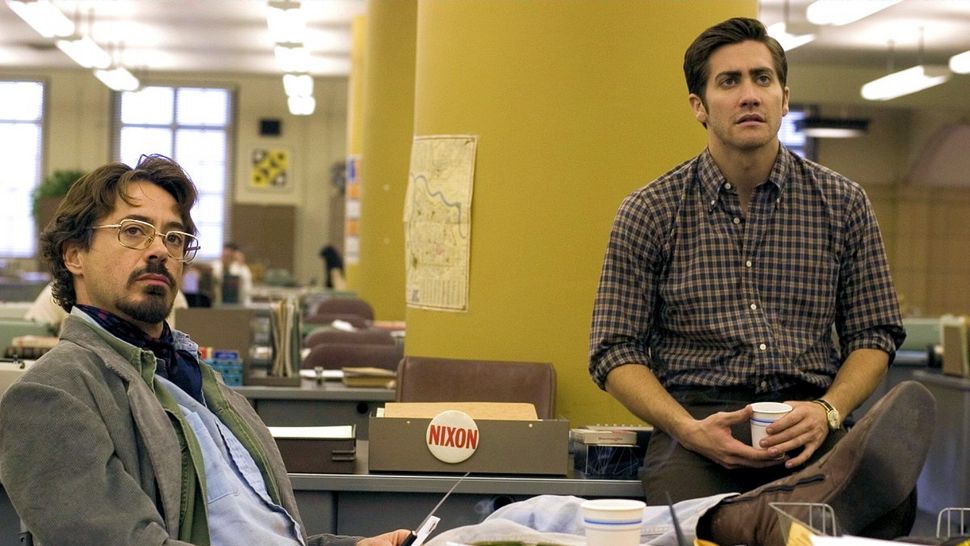 David Fincher's Zodiac is low-key one of the Fight Club director's best films. Ahead of its time somewhat in the modern fascination with true crime, this is about journalist Robert Graysmith (Jake Gyllenhaal) and his obsessive search for the never-caught Zodiac Killer who haunted the San Francisco Bay area in the late 1960s and early 1970s. It's a twisty, thrilling and very long film that paved the way for Fincher's Mindhunter series on Netflix, and features some of the scariest murder scenes ever filmed.
Ma Rainey's Black Bottom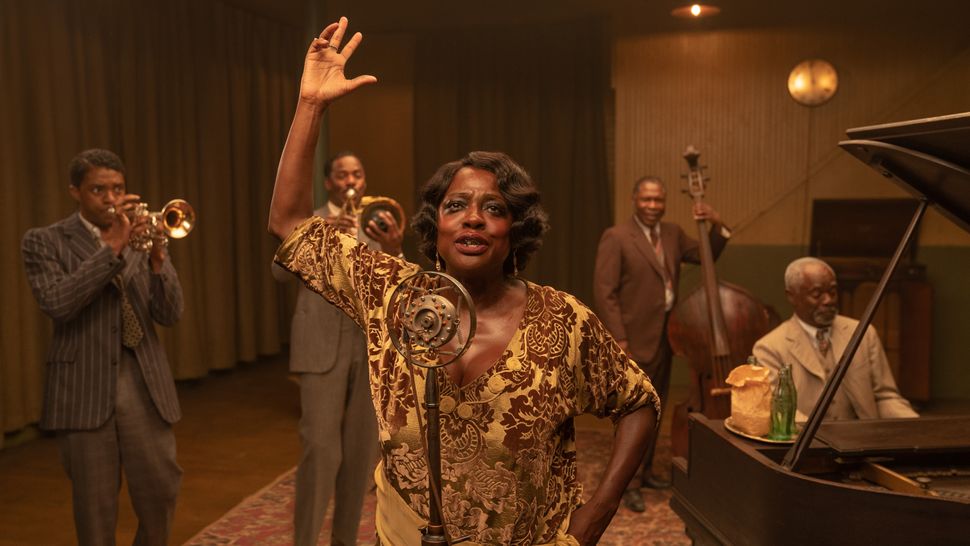 Based on the play by August Wilson – and despite the gorgeous period set dressing and costume design, it definitely feels very stage-y – Ma Rainey's Black Bottom is one of the best Netflix original movies of the year. Viola Davis stars as legendary 'Mother of Blues' Ma Rainey, and the film focuses on one fraught recording session with Ma and her band, and the tension between the musician and her white producers and management.
Meanwhile, the late Chadwick Boseman stars as Levee, an innovative trumpet player who struggles to find his place in the jazz music scene, amid bandmates who don't always take him seriously. It's a sad but insightful movie that explores how culture is worth protecting and valuing, in a world where it's easily taken and monetized, and the film truly comes to life in its amazing musical sequences. Don't miss it.
Beasts of No Nation
We won't beat about the bush – Beasts of No Nation is a tough watch. No Time to Die's Cary Fukunaga directs this harrowing feature, which follows the journey of a young orphan (Abraham Attah) forced into becoming a child soldier by a fierce warlord (Idris Elba) during an unnamed African civil war.
An adaptation of Uzodinma Iweala's novel of the same name, Beasts of No Nation is a masterfully-shot story documenting the human cost of conflict, and places the uncomfortable realities of war front and centre. This isn't one to watch with the kids, but sitting through its two-hour narrative is an enlightening, dare-we-say necessary movie experience.
Da 5 Bloods
Spike Lee's latest movie clocks in at 2 hours 25 minutes in length, but it's got plenty of story to fill that time. Da 5 Bloods is about four African-American Vietnam vets who return to the country in search of the remains of their former squad leader (played by Chadwick Boseman), as well as some gold they hid years before. The first hour-and-a-half of this film deals with the trauma carried by the men all these years later as a result of the war and the way their own country treated them, and the last hour... well, it's bonkers.
Either way, it's well worth watching, especially for the performance of Delroy Lindo as Paul, a deeply troubled MAGA hat-wearing member of the group who has a strained relationship with his son.
Spirited Away (and all Ghibli films on Netflix UK)
Studio Ghibli has an unbeatable selection of kid-friendly movies, and almost the entire archive is now on Netflix. Spirited Away, about a girl whose parents are turned into pigs who then goes to work in a mystical bathhouse, is one highlight, but you could pick any of these and have a great viewing experience.
Here's the complete list: Howl's Moving Castle, My Neighbor Totoro, Princess Mononoke, Ponyo, Pom Poko, The Wind Rises, When Marnie Was There, From Up on Poppy Hill, Whisper of the Heart, Arriety, Spirited Away, Kiki's Delivery Service, Porco Rosso, Only Yesterday, The Cat Returns, Castle in the Sky, Nausicaä, My Neighbors the Yamadas.
They're all beautifully animated and most of them are deeply moving, with more thematic texture than you'd typically get from a movie targeted at kids. A real coup for Netflix UK.
Uncut Gems
If you're willing to subject yourself to this impressively stressful two hours of tension from the Safdie brothers, let's just say you're about to become very well acquainted with the edge of your seat. Largely an actor known for a series of unfunny films, Adam Sandler is unrecognizable as a New York City jeweler that risks everything to escape steep debts, and angry collectors. Just remember to breathe out every so often.
The Irishman
The Irishman grabbed headlines for the CG de-ageing process applied to actors Robert De Niro, Al Pacino and Joe Pesci in this movie, but when you watch this epic crime drama, you'll understand why this creative decision was so important. Based on a biography of Frank Sheeran, a union official who gets caught up in the illegal activities of the Bufalino crime family, this long but rewarding picture by the masterful Martin Scorsese takes place over decades. The changing faces of the actors underlines the idea that you're watching Sheeran's actual life story play out.
Marriage Story
This story of a marriage coming apart isn't as devastating to watch as you might think. It explores the complex mixed emotions that come as part of breaking up with someone you once loved, and how this family's structure is impacted by the decision to divorce. Adam Driver and Scarlett Johansson put in arguably career-best performances, here.
Roma
From the director of Gravity and Children of Men, Alfonso Cuarón, Roma is the story of a housekeeper Cleo, as she and her family come up against social hierarchy and political turmoil in '70s Mexico. This semi-autobiographical film is said to be inspired by Cuarón's own upbringing, and has been widely acknowledged as one of the best films of 2018, winning two Golden Globes for Best Director and Best Foreign Language Film.
We loved Roma so much, in fact, that we published a whole op-ed about it.