The Perlesmith PSSFK1 is a budget, full-motion bracket that can do it all. It has some installation annoyances and minor design flaws, but for the price it's hard to argue against this TV wall mount as the ideal choice for people who own a small TV.
Pros
+

Incredibly affordable

+

Good range of motion

+

Solid build quality
Cons
-

Doesn't sit super flush to the wall

-

Instructions aren't always clear
Why you can trust TechRadar We spend hours testing every product or service we review, so you can be sure you're buying the best. Find out more about how we test.
Perlesmith PSSFK1 review: Two minute review
The Perlesmith PSSFK1 is an affordable, full-motion wall bracket designed for TVs 13-42-inch in size. It can be tilted, swivelled and placed fully retracted against the wall to act as a static wall-mount.
The PSSFK1 is easy enough to install, with the installation of the back plate, wall plate and arm taking little time overall. The instructions provided could be clearer in terms of corresponding the picture to the equipment, but it wasn't especially hard to work out. Almost everything you'll need to install the bracket is provided in the box.
The PSSFK1 itself feels solidly built and when installed with the TV mounted on it, feels secure and tough. The bracket claims it can hold up to 20kg and this seems entirely reasonable based on how it felt during testing.
With a good range of motion and title available, the PSSFK1 makes for an excellent full-motion solution for smaller TVs. It doesn't sit super flush to the wall and there's no cable management, but for the price of the bracket, it can be forgiven.
At $15.99/£19.99/AU$42.60, the PSSFK1 is a bargain. It isn't perfect, because you also need to tighten and loosen the tilting fixture every time you want to adjust the angle, but considering everything you can do with this bracket, it's well worth the money and cements itself as one of the best TV wall mounts available.
Perlesmith PSSFK1 review: Prices and release date
Priced at $15.99/£19.99/AU$42.60
First available May 2019
Available globally
The Perlesmith TV wall mount for 13-42-inch TVs (PSSFK1) is available from multiple retailers (Amazon had good stock at the time of writing in all regions) in the US, UK and Australia for $15.99/£19.99/AU$42.60.
This price is on the low side for a bracket for smaller TVs, especially considering all the flexibility it offers.
Perlesmith PSSFK1 review: Specs
Swipe to scroll horizontally
| | |
| --- | --- |
| Type of mount | Full-motion |
| Dimensions | 90° swivel, -5° to +15° tilt |
| Distance from wall | 69mm |
| TV size range | 13-42-inch |
| Maximum weight limit | 20Kg |
| VESA patterns | 100x100mm, 200x100mm, 200x200mm |
Perlesmith PSSFK1 review: Ease of installation
Easy to install
Requires two people
Instructions weren't the clearest
When any sort of movement is involved in a bracket, you expect a bit more work on the installation side of things. The Perlesmith TV wall bracket (PSSFK1-E) admittedly started with some issues. When reading the instruction manual, it wasn't clear which bolts corresponded between the manual and what was physically in the box itself. After some deduction and eyeing up of what was available, we had worked it out and set about installing.
Attaching the back plate and even the arm to the TV itself was a breeze and required very little effort. For our test, we used the LG 32-inch LQ6300 to install onto the bracket. Once the wall plate had been installed, it was clear and easy to mount the TV with the back plate and arm onto the wall plate. One thing that we did note was that to adjust the tilt of the TV, you had to tighten and loosen the fitting every time to make sure the stayed in place, which is a bit inconvenient if you'll do it often, but not a problem otherwise.
Almost everything you need in terms of bolts and spacers is provided in the box, but you will need a screwdriver and potentially a socket wrench if you're installing onto a wall that has wall plugs. The spacers and bolts needed will vary from TV to TV, but for ours we used the M6 bolts and slimmest spacers. It's worth noting in our test, we still required two people despite the small nature of the TV and bracket itself, and it's worth sticking with this for safety reasons.
Ease of installation: 4/5
Perlesmith PSSFK1 review: Build quality
Made of alloy steel
Solid design despite budget price
Feels sturdy even when in motion
Made from a durable alloy steel, the PSSFK1 felt solidly built when it was taken out of the box, and came across as durable and reassuringly weighty when being put together. The main arm of the bracket itself had a heft for such a small bracket, and when attached to the back wall plate, felt tough. The back plate itself felt secure in the wall as well.
When the LG TV was attached to the bracket itself, it again felt solid. The bracket is said to hold up to 20kg in weight, and judging by the feel on the wall, it seemed like it could handle this with ease. There was however some unexpected movement when using the tilt function, as the LG continued to tilt a little on its own. However, the full motion aspect of the PSSFK1 when being used felt secure when moved to any angle.
Build quality score: 4.5/5
Perlesmith PSSFK1 review: Design
Good range of tilt and motion
Doesn't sit completely flush to the wall
No cable management
Because the Perlesmith is a full motion wall bracket, it naturally won't fit completely flush to the wall as it has to make room for the arm to fold in on itself. When the TV was fully retracted, it sat roughly 6.9cm off the wall. This isn't the closest we've seen in a full motion bracket, but it's by no means bad.
In terms of motion and tilt, the Perlesmith had a good range of motion, able to extend up to 36cm from the wall. From there, it could be swivelled left and right by 90 degrees and tilted up by 5 degrees and down by 15 degrees. Whilst doing this, the TV felt solidly in place, though the tilt which had to be adjusted by loosening and tightening the fitting on the arm as mentioned above. Due to the light nature of the TV, though, moving it was incredibly simple.
Another thing worth mentioning is that there is no form of cable management on the bracket, so once it's extended or moved, bear this in mind when it comes to any dangling cables. However, for the price of this bracket it's not surprising that there's no cable management, so we don't mind.
Perlesmith PSSFK1 review: Value
Incredibly affordable
Lots of features for the money
It's hard to argue with the value of the Perlesmith PSSFK1-E. Although designed for smaller TVs between 13-inch and 42-inch, $15.99/£19.99 for a full motion bracket is a steal.
Its movement and installation may not be perfect, but with such a big saving, you really can't be mad at the PSSFK1. If you're looking for a full-motion bracket, it's impossible to look past this one.
Should I buy the Perlesmith PSSFK1 TV wall mount?
Swipe to scroll horizontally
| | | |
| --- | --- | --- |
| Attributes | Notes | Rating |
| Ease of installation | Instructions initially confusing, but it's easy to put together. | 4/5 |
| Build Quality | Solid, sturdy feel once installed on the wall. | 4.5/5 |
| Design | Not fully flush to the wall, but very good range of motion and tilt. | 4/5 |
| Value | Very affordable and good quality for the price. | 5/5 |
Buy it if...
You want good flexibility
The Perlesmith PSSFK1 has a good range of motion and tilt options available and can hold TVs sized 13-42 inches.
You're on a budget
An extremely affordable option, the PSSFK1 has a lot fo features for very little money compared with other brackets on the market.
Don't buy it if...
You have a bigger screen TV
Although the PSSFK1 has a good size range, any TV above 42 inches is too big for this wall mount.
You don't want dangling cables
The PSSFK1 doesn't have any form of cable management, so you'll need to look elsewhere if this is important to you.
How I tested the Perlesmith PSSFK1
Mounted a 32-inch LG LQ6300 onto bracket
Used M6 bolts
We aren't DIY experts by any stretch of the imagination, but we understand what was needed to install the PSSFK1 TV wall mount. Thankfully, there weren't many tools needed, as we used a screwdriver (electronic but you don't need one) and a socket wrench (13mm socket bit) for the wall plugs. Most TVs will be covered by the bolts and spacers provided.
For this test, we used an LG 32-inch LQ6300 TV to mount onto the PSSFK1. The TV weighs roughly 5kg and we chose this as it sat in the middle portion of the bracket's compatible size range, and 32-inch is a popular size for smaller TVs.
First reviewed: October 2023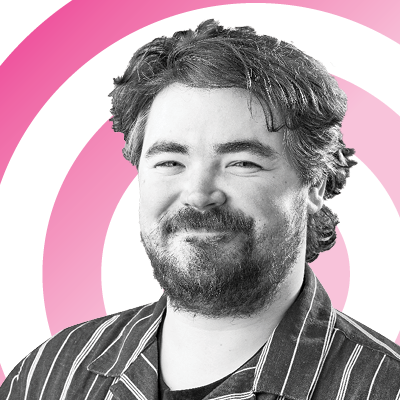 TV Hardware Staff Writer, Home Entertainment
James is the TV Hardware Staff Writer at TechRadar. Before joining the team, he worked at a major UK based AV retailer selling TV and audio equipment, where he was either telling customers the difference between OLED and QLED or being wowed by watching a PS5 run on the LG 65G2. When not writing about the latest TV tech, James can be found gaming, reading, watching rugby or coming up with another idea for a novel.