Want a Tesla? Kogan is giving you the chance to win a Model 3
Here's what you need to do to be in the running to win the car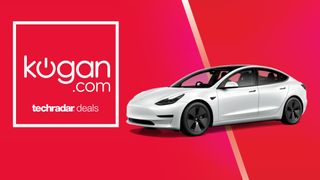 (Image credit: Kogan / Tesla)
With a starting price of just over AU$61,000, purchasing a Tesla Model 3 is nothing to be flippant about. However, thanks to Kogan's latest offer, you could find yourself driving a brand-new electric vehicle for just one dollar.
Yes, you read that right – just a dollar.
In order to be in the running, you'll need to be a Kogan First member. Kogan First is the Aussie retailer's answer to Amazon Prime or eBay Plus, and a subscription gets you free shipping on thousands of eligible products, as well as access to member-only discounts and other perks.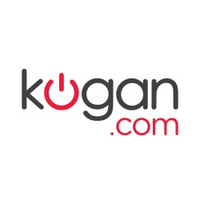 Kogan First | Get your first 30 days for AU$1 + be in the running to win a Tesla
Sign up to Kogan First now and you'll get your first 30 days for just AU$1. Plus, you'll be in the running to win a new Tesla Model 3. Current subscribers are in the running too, and the longer you're a continuous member of Kogan First, the more entries you'll receive in the draw to win. After your first 30 days, a Kogan First subscription costs AU$99 annually. Competition closes on August 22, 2023, and you must still be subscribed at the time of the draw on that date.
Competition details
This competition isn't just open to new subscribers either, as current Kogan First members are automatically in the running to win a new Tesla. In fact, the longer you've been a Kogan First member, the better your chances of winning.
That's because if you've been a member for just a month at the time of the draw on August 22, you get 10 entries. But if you've signed up prior and have been around for two months, you get 20 entries into the draw. Older continuous members get more entries in the draw.
Not to worry if you don't drive either, or if you already have a car you're happy with. If you're the winner of Kogan's competition, you've got the choice between the Tesla Model 3 or AU$60,000 in cash, which is about the same price of the car – it's a win-win in our books.
Having been around since 2006, Kogan is an online marketplace where you can find a big range of tech, toys, furniture, homewares and much more. Not only will you find Kogan's own branded gear, but some big names such as Apple, Dyson, Nintendo and Sony pop up on the site too.
Sign up to receive daily breaking news, reviews, opinion, analysis, deals and more from the world of tech.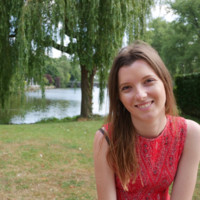 Jasmine Gearie is an ecommerce editor at TechRadar Australia, with a primary focus on helping readers cut through the jargon to find the best mobile and internet plans for their needs. She crunches the numbers to maintain dedicated guides to the latest phones, NBN and broadband plans of all types, and covers the important telco industry news. She also hunts down tech deals on laptops, phones, gaming consoles and more, so readers know where to buy the products they want for the cheapest prices.