Two-minute review
The Xiaomi 12T Pro is the latest in Xiaomi's popular T line of phones. The 12T and 12T Pro devices are based on the Xiaomi 12 and Xiaomi 12 Pro that launched prior in the year. The "T" traditionally brings an emphasis on performance and battery power, with corners cut in the camera and design department to lower the price.
The Ts aren't Xiaomi's flagship products, so there's less of an emphasis here on eye-catching features and improvements. The 12T is largely an incremental upgrade over its predecessors in most departments.
That's not a bad thing – you're getting snappy 120W charging that powers the phone to full in about 20 minutes, a big 5,000mAh battery that keeps the device ticking all day, and a vibrant 6.67-inch screen with a slightly higher resolution than before.
Perhaps the two biggest new features are the main camera and the improved chipset. Though these are arguably incremental upgrades, it's a big increment.
The main camera uses a 200MP sensor, making the Xiaomi only the second mainstream phone in the west to use a sensor this high-res (after the Motorola Edge 30 Ultra). While a resolution this high on a smartphone camera is wildly unnecessary, it's fun to play around with the resulting pictures.
The chipset here is the Snapdragon 8 Plus Gen 1, the most powerful processor available to Android phones as of the Xiaomi 12T Pro's release, making the phone great for gamers.
A few other improvements include the higher-resolution selfie camera, and a use of plastic in the body which makes the phone more durable (though admittedly cheaper-feeling). There are also improvements to MIUI, the once-hated Xiaomi user interface, that make it more pleasant.
It's not all sunshine and rainbows in the Xiaomi-verse, because the Xiaomi 12T Pro has a few surprising changes and downgrades that might put people off upgrading.
Previous Xiaomi T phones used side-mounted fingerprint scanners that were arguably the most intuitive in the mobile industry. In the 12T Pro, the super-snappy side scanners have been dropped in favor of the same old in-screen sensors that most top-end phones use.
Admittedly, some might like this change, but for the legions of fans who find a side-mounted placement more convenient, it's going to make this phone less tempting.
Another surprising omission is the 5MP telemacro camera that many Xiaomi phones use, including the Mi 11T Pro. This camera is fantastic for taking close-up pictures of small subjects, and the 2MP macro camera we're given instead is nowhere near as useful. This isn't a phone designed for photographers, but the telemacro was fun for amateurs to play around with.
Finally, Xiaomi isn't selling a 128GB version of the phone, so if you want to pick up a handset you can only buy a 256GB model. This will, of course, cost you more.
The Xiaomi 12T Pro isn't exactly a marvel of modern engineering, or consumer-first design decisions. It's still a pretty decent Android phone. If you're a mobile gamer or someone who likes to stream lots of entertainment on your phone, it's a good choice.
Xiaomi 12T Pro price and availability
The Xiaomi 12T Pro was released in early October 2022 – it has the same availability as other Xiaomi phones, which means it isn't on sale in the US. The 12T Pro could launch in Australia in the near future, keep checking back here for updates.
The version going on sale in the UK costs £699 (roughly $850, AU$1,270), so it straddles the border between mid-range and top-end. While that would seem like a price increase over the 11T Pro, which went for £599 (roughly $730, AU$1,100), it's a little more complex than that.
The 12T Pro gives you 256GB storage, while the 11T Pro was only 128GB for that price. The latter 2021 phone did have a 256GB variant that cost exactly the same as its 2022 successor, so it's not really a price increase, it's just that the cheaper model isn't available.
That won't quell your annoyance if you just want to pick up the phone as cheap as possible.
Xiaomi 12T Pro design
The Xiaomi 12T Pro is a big phone. Its 163.1 x 75.9 x 8.6mm frame will stretch all but the biggest hands, though weighing 205g it's not heavier than your average phone.
That light weight is partly thanks to the plastic body. this material doesn't lend itself to a particularly premium feel, but it's more durable and light than the glass that top-end phones use.
The word 'big' also applies to the camera bump, which protrudes dramatically from the back of the phone – more so than the lens plateau on most smartphones. There's no chance you're going to be laying this flat on a surface, and in our testing, it frequently got caught on fabric when we tried to slip it away in our pocket.
Both the volume rocker and power button are on the right edge of the mobile, though we had trouble easily reaching the former, and people with smaller hands might struggle with the latter.
The Xiaomi 12T Pro is missing a fingerprint scanner built into the power button. Previous Mi T phones have had this feature, which was a highlight of our reviews because it made unlocking those phones so easy. The 12T Pro drops it.
Instead, you're left using an in-display fingerprint scanner. This feature is used on almost all premium Android handsets, but we find it more convenient to tap the side of the phone instead of its screen. The removal of the side-mounted fingerprint scanner is a real shame.
Unlike the first few generations of Xiaomi T phones, there's no headphone jack here, so apologies to wired audio lovers. There's a USB-C port that you can use for charging and accessories.
For protection, you're looking at an IP53 rating, which means it's protected from some fine particles and water sprays, but won't survive immersion in liquid or too much dust.
Xiaomi 12T Pro display
The Xiaomi 12T Pro has a display that will be very familiar to fans of the company's phones. It's rare to see a handset from the Xiaomi that doesn't use a 6.67-inch screen, and the 12T Pro has just that.
This is an OLED panel with a 1220 x 2712 resolution, so it's a slightly higher resolution than the 1080 x 2400 11T Pro.
Improvements in resolution are balanced out by downgrades in screen brightness, with the max brightness 100 nits lower than on the 11T Pro. It's also 'only' a 120Hz refresh rate display, despite the Xiaomi 10T Pro using a 144Hz screen, and with other companies (and Xiaomi sub-brands) using the faster refresh rate more and more.
Neither is a huge change, so these issues won't be noticeable. The viewing experience here is more or less the same as on previous T Pro handsets, which is to say it's good for the price.
Xiaomi 12T Pro cameras
The key camera feature of the Xiaomi 12T Pro is the 200MP camera, with Xiaomi continuing its push into higher and higher megapixel counts on its phones. It was the first company to release a handset with a 108MP camera, back in 2019.
The Xiaomi 12T Pro camera takes pictures of a 12.5MP resolution by default, thanks to a feature called pixel binning that combines the pixels in a camera to make an improved image. Combined pixels 'see' more light, resulting in more vibrant pictures and better low-light photography. Pixel-binned images also don't take up as much storage space as standard ones since the resolution is much lower.
If you want, you can opt to take 50MP or full-res 200MP snaps, which eschews the camera smarts of pixel binning in favor of an incredibly high-resolution photograph. The benefit of this is that you can easily crop down an image, effectively zooming in digitally.
The Xiaomi 12T Pro isn't exactly a phone for photographers, for reasons we'll get into, but the 200MP is fun to play around with. You can take a picture of a landscape and zoom in really far to see details that you couldn't pick out with the naked eye. We found it thrilling to capture a skyline and then zoom in close enough to see the decal on a passing plane, or crop in on distant landmarks.
This works particularly well with a new feature called Xiaomi ProCut, which uses AI to automatically crop and reframe a photo to make it more artistically appealing. It's a minor tool, but we found ourselves frequently using it to easily improve pictures.
Otherwise, there's not much else going on with the phone's cameras. There's a 8MP ultra-wide for wide-angle pictures, which is fine in certain scenarios, but the pictures are quite low-res and the color profile is noticeably different than on main-camera snaps.
Then there's a 2MP macro camera, which isn't very useful at all for close-up imagery due to the low resolution of the sensor. It's particularly galling to see this camera on the 12T Pro, when the 11T Pro gave us a telemacro camera that was fantastic for close-up pictures. No such camera here.
To make up for it, many great and fun Xiaomi AI phone features are back. There's Sky mode, which lets you change the skyscape of pictures you've already taken; Clone, which lets you take multiple videos or photos and combine them to pretend you're hanging out with yourself; and Movie Effects, which simulates camera tricks from film cinematography using AI.
Joining the party is a Google Magic Eraser-esque mode which lets you remove unwanted elements from photos you've taken. You can erase background figures, shadows from food, and lines in the way of a shot. The efficacy of this will change on a photo-by-photo basis – AI looks at what's around the deleted object to fill in the banks, so it works best if your eraser target is on a simple background.
We were pleasantly surprised by how natural the resulting pictures looked. If you didn't know about the Eraser feature, you wouldn't think the pictures had been edited.
On the front of a phone there's a 20MP camera. It takes good-looking selfies, once you've turned off the "beautify" settings that alter too many facial features,
Xiaomi 12T Pro performance and specs
The Xiaomi 12T Pro uses the top-end chipset available at launch time, the Snapdragon 8 Plus Gen 1, which is more powerful than the non-Plus version used in the Xiaomi 12 Pro.
We found the phone great for gaming, as the handset quickly and easily loaded titles at their top graphical-fidelity settings, and was snappy at connecting to the web for online games (something that the phone's 5G connectivity helps with when outdoors).
Unlike some other recent Snapdragon-packing phones we've tried, the Xiaomi didn't overheat in longer gaming bouts,. We're certainly not complaining about that.
The version of the phone going on sale in the UK has 8GB RAM and 256GB storage – versions with 128GB storage or 12GB RAM are going on sale in some regions, but the 8/256GB model seems to be the one Xiaomi is pushing most. There's no expandable memory here, so 256GB is all you'll get (unless you use cloud storage).
As with most Xiaomi phones, the loudspeakers are tuned by audio company Harman Kardon. Obviously the 12T Pro still isn't as good for playing music out loud as, say, an actual speaker, but as phones go it's one of the better ones. That's particularly good if you like watching movies or playing games without a headset or headphones.
Xiaomi 12T Pro software
The Xiaomi 12T Pro uses the latest version of Android, Android 12, with Xiaomi's MIUI 13 laid over the top.
In the past MIUI has been criticized, quite rightly, by Xiaomi fans. It has been buggy and unintuitive to navigate, with copious amounts of pre-installed apps.
In recent years, MIUI has improved by leaps and bounds, and it's now one of the best versions of Android in use. This is in spite of the bloatware issue, which is still present. If we wanted TikTok, Facebook, Genshin Impact, Booking.com etc, we'd download them!
Xiaomi phones use a swipe-down menu that is similar to iPhones. if you swipe down from the top-left of the screen, you see your notifications, while flicking from the top-right brings you a quick settings panel for changing your brightness, connectivity and the like. The icons here are nice and big, making it simple to change the setting you want.
Navigating the menus is fluid and fast, with the Snapdragon internals and 120Hz display working hand-in-hand to make quick jumps between menus, apps and folders.
Xiaomi 12T Pro battery life
Xiaomi has fitted the 12T Pro with a 5,000mAh battery. Save for a few rugged or budget Moto phones, this is the largest capacity that we generally see in Android phones.
The device needs it - with its 5G connectivity, powerful chipset and 120Hz display, the phone would struggle with anything less than a big power pack.
In our testing, the Xiaomi 12T Pro lasted for a day of standard use. That includes music streaming, the odd social media doomscroll, and perhaps a 20-minute episode of something on the commute.
If we pushed the phone to heavy usage – meaning long video shoots or camera tests, or an unhealthy amount of time spent playing games – the device threatened to run out of battery before the end of the day. This was a rare occurrence.
When we did need an extra top-up during the day, the phone's 120W charging made that very fast. Using a compatible charger, you can power the phone from empty to full in just 20 minutes, so battery anxiety can be solved while you have your morning shower.
There's no wireless charging here, as that's a feature Xiaomi (and basically every other phone brand) saves for top-end phones.
Xiaomi 12T Pro scorecard
Swipe to scroll horizontally
| Attributes | Notes | Rating |
| --- | --- | --- |
| Design | The Xiaomi has a fairly utilitarian design, though with some annoying quirks | 2.5/5 |
| Display | The Xiaomi 12T Pro has a fairly good-looking screen for its price | 3.5/5 |
| Performance | With a super-powerful chipset, this is one powerful phone. | 4.5/5 |
| Camera | Though it has a 200MP camera and neat features, the Xiaomi misses some good hardware. | 3/5 |
| Battery | There's a big battery and super-fast charging here to make this a great battery phone. | 4.5/5 |
| Software | Xiaomi's MIUI software has come on leaps and bounds, though it's not without issues | 3.5/5 |
| Value | Xiaomi would do well to sell this for cheaper, but it's not exactly overpriced either. | 3.5/5 |
Should you buy the Xiaomi 12T Pro?
Buy it if...
You're a mobile gamer
With a powerful chipset and good-looking screen, the Xiaomi 12T Pro is great for people for whom gaming is a major preoccupation.
You think 200MP sounds fun
While the Xiaomi 12T Pro isn't the best camera phone in the world, it's pretty fun to play about with its super-high-res camera.
You don't like charging your phone for long
If you hate having your smartphone tethered to the wall for long periods of the day, the Xiaomi's 20-minute charge time will be really appealing.
Don't buy it if...
You like the side-mounted fingerprint scanner
If the side fingerprint scanner of the previous Xiaomi T-series phones is something you want, you won't find it here.
You're on a budget
The Xiaomi 12T Pro isn't exactly cheap, but the cancellation of the more affordable 128GB option makes it hard to recommend for money-savvy buyers.
You can find the 11T Pro cheap
While the Xiaomi 12T Pro has some benefits over its predecessor, if you can find the 2021 model at a sufficiently low price that should make up for the downgrades.
Also consider...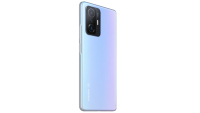 Xiaomi 11T Pro
Xiaomi's year-old T Pro may have slightly weaker specs, with 'only' a 108MP camera and 2021's top chip, a year of price cuts (and a few useful features missing on the 12T, as detailed in this review) make it a tempting choice.
Check out our Xiaomi 11T Pro review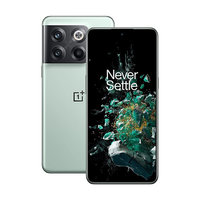 OnePlus 10T
If processing power and charging speed is your priority in a phone, the OnePlus 10T is another top pick. It's a big boisterous blower that's great for gaming, with weak cameras to compensate. Plus its lowest-price option is slightly cheaper than the Xiaomi.
Check out our OnePlus 10T review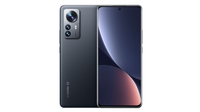 Xiaomi 12 Pro
If money's no issue, you should probably opt for the T's full-bodied version. It has fantastic cameras, a great-looking display and the same software and charging features as the 12T Pro. It's more expensive, but it's worth it.
Check out our Xiaomi 12 Pro review
First reviewed December 2022