Sivga Robin review: One-minute review
Even audiophiles are unlikely to have heard of Sivga. Established in China in 2016, Sivga's full range of earphones and headphones have quickly proven to be more stylish than most alternatives. Best of all, as the Sivga Robin over-ear headphones demonstrate, the sound quality is remarkably good for the price. They're a veritable checklist of covetable features and sound quality at $149 / £149 / AU$269.
The Sivga Robin headphones boast 50mm drivers that sound great. Clear and detailed music easily comes through these headphones, no matter what you're listening to. In particular, we loved the sparkle that emanated from David Bowie's Under Pressure. A wide soundstage makes you feel more part of the experience, too – they rate among the best over-ear headphones for wired listening in the price range.
But the Sivga Robin headphones have more to offer than balanced sound. The cans are also very lightweight at about 275g, yet the wooden earcups look impressive and have a robust build quality, while the cables included are hardy and seem magically tangle-free. The closed-back design safely isolates you from the outside world (provided your head and ears are relatively small), so you can focus on your music without the sound-altering effects of adding in ANC.
As great all-rounders, the Sivga Robin remind us of the advantages of wired headphones – great sound and no issues with battery life. Such sound quality makes you dig through your music library, rediscovering your favorites while marvelling at just how cheap these over-ears are. They're an ideal pairing with the best MP3 players for people who value high-quality music on the go. For more budget options, take a look at our best cheap headphones guide – otherwise, read on for our full Sivga Robin review.
Sivga Robin review: Price and availability
Released Summer 2021
Cost $149 / £149 / AU$269
The Sivga Robin over-ear headphones are available in two colors: brown and rosewood. Effectively a darker or lighter brown color scheme. In either case, the standard price is $149 / £149 / AU$269, which is fairly inexpensive for what they provide.
Other wired options at this kind of price include the open-back Sennheiser HD 560S or the Grado SR225x, though both are a little higher. Going in the wireless/noise-cancelling direction, you're looking at something like the Sony WH-XB910N.
Sivga Robin review: Features
Great-quality wires
Cables can be individually detached
50mm driver
It might seem like a mundane starting point, but we're seriously impressed by the Sivga Robin's cables. Wired headphones always carry the risk (and irritation) of turning into a jungle of cables that are impossible to untangle. Somehow, the Sivga Robin don't have this issue.
They have braided cables that you can detach individually from the left or right cup, which is helpful if you need to listen out for something. While you'd think that extra element would make it messier, the cables never became jumbled up. We're surprised, too, but it instantly solves a major issue with wired headphones. The wires are a touch on the long side for commuting, but that's a minor quibble – not everyone will take these away from their home system.
With a 3.5mm jack and 6.3mm adapter, the Sivga Robin are capable of being hooked up to most of the best headphone DACs or other devices with these connections easily enough. There's no USB-C connector for phones, of course. While these aren't the kind of headphones that offer ANC, outside sound is fairly easily blocked out while commuting or somewhere noisy.
Besides the 50mm driver sounding tempting, a claimed frequency response of 20Hz to 20kHz is even more appealing, though not out of the ordinary for headphones made for budding audiophiles.
Sivga Robin review: Design
Lightweight design
Attractive wooden finish
Robust build quality
Mixing wood, leatherette, and aluminum elements mean the Sivga Robin feel far more premium than they are. They're very lightweight at 280g and ideally suited for smaller heads with ear cups to match. The fit might be less comfortable for larger heads, though.
The ear cups are soft leatherette with a comfy amount of memory foam inside to keep your ears content no matter how long you wear them. Unlike other headphones, the headband never pinches or feels like a slowly invading force on the top of your head – they just feel good.
The metal components of the headphones do the bending and feel sturdy and robust. There's a satisfying click as you adjust the headband to your liking, and a small L and R show you which side is which.
Sivga Robin review: Sound quality
Wide soundstage
Balanced sound
Impressively clear and detailed for the price
Sivga promises the sweet spot of balanced, natural and accurate sound, and that's mostly come to fruition. The Sivga Robin headphones aren't there for bass-heavy enthusiasts – bass is there but fairly restrained. Instead, these are cans ideal for a little bit of everything.
For fairly small closed-back headphones, the soundstage offers some additional space so you can still hear the music surrounding you. Bass is a little tame at times but you get plenty of energy with the mids and trebles. Crucially, everything sounds detailed whether you're listening to The Beach Boys' classic, God Only Knows or something more modern like Taylor Swift's Anti-Hero.
We've lightly criticized the bass, but it's still functional with Foo Fighters' All My Life carrying a punch, even if it's more of a jab than something like the bassy tones of the Sony WH-1000XM5 would deliver – which are more than $100/£100 more expensive.
Switch to a dose of The Chemical Brothers and the headphones light up, feeling more thrilling once more. It's a similar story when checking out big band music, like Benny Goodman with lively mids helping you feel you're right in the moment.
Bass fans will maybe want to give these a miss but for anyone looking for reliable balance, the Sivga Robin know how to hit the spot nearly every time.
Sound quality score: 4.5/5
Sivga Robin review: Value
Packing plenty for the price
Minor compromises to be made
Useful extras included
Got this far in our Sivga Robin review and still not sure? We're mostly impressed. The sound quality of the Sivga Robin is above what you would expect for the price.
To get the same level of audio quality from the best wireless headphones (we're thinking the Sony WH-1000XM4, Sony WH-1000XM5 or the Sennheiser Momentum 4 would be worthy rivals). By doing so, you'll also miss out on the great style that the Sivga Robin offer – and the Sivga aren't really made for the ANC crowd. They're made for hearing your records or Hi-Res files as accurately as possible on a budget. If you're looking for something that stands out from the crowd, you've found them. There are no plasticky bits to contend with and a mature color scheme goes a long way.
The Sivga Robin may not be perfect, but as long as you're not a bass enthusiast or in desperate need of ANC, they're pretty great.
Should I buy the Sivga Robin?
Swipe to scroll horizontally
| Attributes | Notes | Rating |
| --- | --- | --- |
| Features | A wired connection, 50mm drivers – but no smarts. | 4 |
| Design | A lightweight yet very robust design and bags of style. | 4 |
| Sound quality | Incredibly clear and detailed for the price. | 4.5 |
| Value | These headphones pack a lot of quality in for the price. | 4 |
Buy them if...
You want balance
The Sivga Robin headphones do everything fairly well. Wired yet far from tangled, great sound quality, good looks, and a comfy fit all add up to make these cover all the key bases well.
You prefer wired headphones
Wireless is great until you forget to recharge them or Bluetooth messes around. With tangle-free wires, the Sivga Robin are comfortably old-school.
Comfort is everything
The Sivga Robin won't suit those with bigger heads or ears. But for the majority of us, they're incredibly comfortable. Impressively lightweight with no pinching, you'll be able to wear these for a long time throughout the day without issue.
Don't buy them if...
You want active noise cancellation
The Sivga Robin offer great sound isolation but they won't match something with ANC when travelling.
You hate wires
Whether the devices you use lack a headphone jack or you simply want to be liberated, the length of the Sivga Robin's wires can be a nuisance. These are 'sitting relatively quietly' headphones, not ones for working out with.
You love bass
The bass isn't weak on the Sivga Robin but it's not the strongest point either. If you're a big fan of bass-heavy music, you'll feel like you're missing out.
Sivga Robin review: Also consider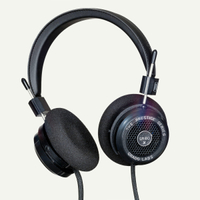 (opens in new tab)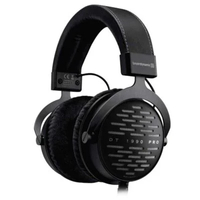 (opens in new tab)
Beyerdynamic DT 1990 Pro
Want to step up a level from the Sivga? We love these pro-level headphones that manage to be neutral without being boring with music at all. Note that they're open-backed again, so will let sound in and out.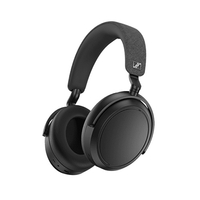 (opens in new tab)
Sennheiser Momentum 4 Wireless
If you do want a noise-cancelling option that's also great for wired sound, we love these – the music is as good as you can get from wireless headphones for the price, and the ANC is excellent. The best of both worlds? As long as you're happy to pay more.