One-minute review
The Roidmi S2 was launched in March 2022 to bring designer style and environmentally friendly cleaning to the home, with claims that it will save you money on the monthly energy bills.
It might well be a contender for our best cordless vacuum list. Roidmi has a large range of cordless vacuums available in the UK, but offers a far more paired-back selection stateside, with this model being one of them. The S2 is a contemporary, stylish, matte white floor-cleaning appliance that will look at home in modern interiors.
Fortunately, it isn't all style over substance. It comes with a thoughtful range of accessories that feel sturdy and well made; it offers three suction levels, selected via a button on the handle; and even the wall-mounted charging dock is small and discreet.
The battery offers up to 60 minutes of vacuuming, and, under the hood, HEPA filtration ensures it emits only clean air. What's more, the soft fluffy roller brush promises to be kind to hard floors whilst offering excellent suction.
During my time using the Roidmi S2 I was impressed by its pick-up; it left both carpets and hard floors free of mess. The selection of tools found accompanying the S2 make it a versatile, if a little long and heavy, handheld vacuum. If you can find it for lower than its list price, the S2 is a great option for lots of homes. However, for larger homes or busier households with children and pets, the small dustbin that's messy to empty is likely to become a frustration.
Roidmi S2 review: price and availability
On the face of it, the Roidmi S2 isn't a budget vacuum, but the recommended list prices above don't reflect some of the bargain prices we've seen it at. In the UK, in particular, it's priced at under £100 at a number of online retailers. And in the US, we've seen it reduced to $175. So if you can get it at these lower prices, it certainly counts as a budget-friendly choice – and since it isn't designed to be a budget model, it represents fantastic value for money.
At full price it's available direct from Roidmi or Amazon US, but we'd recommend hunting around.
Roidmi S2 review: specifications
Price: $359/ £419
Bin volume: 0.1 gallon/ 0.4 liters
Speeds: 3
Filtration: Five-stage filtration system including one HEPA filter
Suction power: 435W/ 2.35kPa
Battery: up to 60 minutes' runtime
Weight: 3.3lbs/ 1.5kg
Additional tools: 2-in-1 crevice nozzle and dusting brush, mattress brush
Roidmi S2 review: design and features
Compact, wall-mounted magnetic charging dock
Automatic sensor headlight
HEPA filtration
The sleek, curvy matte white exterior of this vacuum gives it a stylish appearance, and featuring just two buttons, it's unfussy and effortlessly cool. Both buttons are conveniently positioned on the large curvy handle that sweeps around the top of the vacuum. The lower one is the power button, which needs to be held down for one second to start up the vacuum. A higher button allows you to cycle through the three power levels; Eco, Standard and Boost.
Below the handle are five tiny lights; four of them illustrate the battery level, while the fifth indicates that the dust cup is full as well as indicating other faults. But there's no visual indicator for power level.
The main floorhead has a soft roller brush that's delicate on hard floors, but also works efficiently on carpet. The light on the front of the floorhead is sensor activated, so it turns on only when vacuuming in dimly lit areas.
In addition to the main floorhead, there are three tools supplied in the box for using the S2 as a handheld vacuum. The brush tool is useful for all kinds of surfaces and, when removed, the tool switches into a crevice nozzle. Then there's what Roidmi calls a mattress brush; it's a mini motorized tool that can be used on carpet and upholstery, too. All the tools lock into position and are removed by pressing the button, meaning they don't accidentally fall off in use.
The charging cable plugs directly into the vacuum. Alternatively, there's a charging dock. Attach the small hockey-puck-size charger to the wall and connect it to a power outlet, then you simply lean the vacuum against it for wireless charging – it's a neat solution.
The design takes a turn when it comes to emptying the small 0.1-gallon/ 0.4-liter dustbin. First you have to remove it from the vacuum, then unscrew and remove the lid, which also pulls out the metal filter assembly. And if you're unlucky, half the dust, fluff and dirt comes out with it, so it's best to do this part over the trash. All-in-all, emptying the Roidmi S2 is often a messy and fiddly process, and there's plenty of room for improvement here.
Roidmi S2 review: performance
Glides across all floor surfaces
Matte-finish handle is comfortable to hold
Boost mode is loud and high-pitched
I was surprised by the amount of dirt lifted from a carpet that had been vacuumed with a different vacuum only the day before. And as impressive as it was, I was also somewhat annoyed at how quickly the small dustbin filled up and needed emptying. The motorized floorhead virtually pulls itself along the floor in Boost mode. In fact, it glides well most of the time, no matter the mode selected or floor type. Having said that, on a long-pile area rug, the S2 needed a bit more of a push around.
On hard floors, the Roidmi vacuum coped well with my uneven slate floor tiles and cleaned my wood flooring effortlessly. When vacuuming flour spilt along baseboards, it sucked everything up in one sweep. However, it's worth noting that the vacuum is most effective when running along the baseboard with the side of the vacuum, as opposed to vacuuming up to the baseboard with the front of the vacuum head.
General hard floor pick-up is very good, but I noticed that some larger debris such as a dried leaf near the front door appeared to have been sucked up, only to be deposited again a few minutes later.
The vacuum defaults to Eco mode every time it starts. I found that increasing it to the Standard level was good for general pick-up on floors without causing the battery to drain too quickly. The Boost mode gives a more thorough, deep clean on carpets, but it certainly isn't needed on hard floors most of the time.
I'm not a fan of having to hold in the power button for one second to start and stop the vacuum; it feels like longer than it need be, and it took me a while to get used to. I'd prefer a more reactive button that starts and stops the vacuum immediately.
In addition, while the button to adjust the power level is well located on the handle, it can be frustrating that there's no visual display to indicate the current power level. So, when cycling through the power levels, you rely on the change in pitch of the vacuum to figure out whether it's on a higher or lower suction – which isn't ideal if you have any kind of hearing impairment.
The long body makes it a bit cumbersome when used as a handheld vacuum. And if vacuuming overhead, you'll need to plan in regular breaks, because it starts to feel heavy pretty quickly.
These issues aside, I found the tools useful. I like the large dusting brush, with which I could cover a lot of ground when vacuuming a large shelving unit; plus it quickly converts to a crevice tool. The mattress tool makes short work of crumbs spilt on sofa seats, but I also found it particularly effective on carpeted stairs.
The headlight on the front of the vacuum is activated when the sensor detects low light, and I definitely noticed this working when I pushed it under furniture or in dimly lit rooms. But I also noticed times when I wanted it to come on and it didn't. However, there's no denying that a sensor headlight instead of one that's always on will help to conserve battery.
Before I even measured the sound with a noise meter, I noticed that the Roidmi S2 is quite loud when on the highest suction level. On carpet, I recorded 85dB in Boost mode and 65dB in Eco mode (lowest suction); noise levels were similar on hard floors. In addition, the sound itself is quite high-pitched, which is particularly irritating.
The vacuum does have an accompanying app, which is quick and easy to connect to. In truth, though, there's little point. It doesn't offer much information apart from some vacuuming stats. The only useful information is the battery percentage and advice on when the filter needs cleaning – although you could just clean it every three months as directed in the manual.
Roidmi S2 review: battery life
Battery isn't removable
Lights displaying battery level are very small
Battery life comparable to other cordless vacuums
When vacuuming carpet on the maximum suction, the battery was drained in around 10 minutes, but that's fairly standard when using a cordless vacuum on its highest power setting. The battery can last up to 60 minutes, so you get the most out of it by cycling through the suction levels as needed.
The battery level is displayed via four small lights; the lights progressively go out as the battery runs down. When it gets close to cutting out, the final light flashes as a warning. Then, as it recharges the opposite happens, with each light staying on until all four are lit and the battery is fully charged. I found a full recharge takes around 2.5 hours, which is pretty speedy.
The battery isn't removable; the charging cable plugs directly into the handle or it can be charged via the wall-mounted dock, should you choose to use that. And if you decide to download the app, you can check the exact battery percentage there, and it also tells you how much time is left until it's fully charged.
Should I buy the Roidmi S2?
Swipe to scroll horizontally
Roidmi S2 report card

| Attributes | Notes | Rating |
| --- | --- | --- |
| Value | Readily available at lower-than-list-price, this vacuum is a bargain if you can snap it up. | 5 / 5 |
| Design | Sleek and minimal design, with a tactile matte white finish and a useful range of accessories – but it could do with a larger dustbin. | 4.5 / 5 |
| Performance | Good suction and maneuverability, but noisy and heavy when used as a handheld vacuum. | 4.5 / 5 |
| Battery life | It's quick to charge, but the battery life is similar to most of its competitors, plus the four lights only give a rough indication of the battery level. | 4 / 5 |
Buy it if...
You want a lot of bang for your buck
If you can bag this vacuum at a reduced price – in the region of $175/ £99 – then it's a bargain. You'll get a well-designed and well-built cleaner with useful tools and powerful suction.
You want a vacuum that's nice to look at
It might sound silly to want a good-looking vacuum, but if you live in a small home and don't have somewhere to hide it, you'll want to choose one that looks sleek and minimal – which the S2 certainly does.
You want a minimal wall-mounted charging dock
Some of the charging stations I've seen for cordless vacuums are huge plastic monstrosities that have no place in a beautiful interior. This one is about the width of a hockey puck and barely noticeable on the wall.
Don't buy it if...
You have a large home
The small 0.1-gallon/ 0.4-liter dustbin fills up fast, and if you're trying to tackle a larger home then you might find it frustratingly small. Interrupting your cleaning with frequent visits to the trash to empty it isn't ideal.
You have a hearing impairment
With no visual indicator to display the current power level, the best indicator is the noise level, which changes as you cycle through the power levels. You can count the number of times you've pressed the button, but this isn't practical if you're switching frequently between power levels.
You expect lots of functionality in the app
To be honest, I'm yet to see much benefit to having an app for a cordless vacuum. This one offers very little useful information and it isn't really worth the valuable storage space it will take up on your phone.
Also consider
Swipe to scroll horizontally
| | Roidmi X300 | Roidmi X30VX | Roidmi R10 |
| --- | --- | --- | --- |
| Price: | $599 / £599 | £599 | £229 |
| Dust canister | 0.14-gallon / 0.65-liter | 0.14-gallon / 0.55-liter | 0.1-gallon / 0.55-liter |
| No. of speeds | 3 | 3 plus mopping capability | 2 |
| Suction power | up to 207 AW | 150W | 90W |
| Battery | up to 90 minutes | up to 70 minutes | up to 40 minutes |
| Weight | 6.83lb / 3.1kg | 5.95lbs / 2.7kg | 5.3lb/ 2.4kg |
If you're not sure about the Roidmi S2, here are a couple of other options to consider...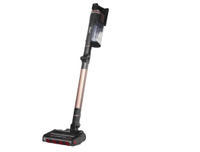 Shark Stratos
If you've got more money to spare, it's definitely worth considering the Shark Stratos – one of our top-ranking cordless vacuums. This high-performance model is worth the investment if you're looking for top-notch pick-up coupled with smart features such as dust-detection sensors.
Read our Shark Stratos review to learn more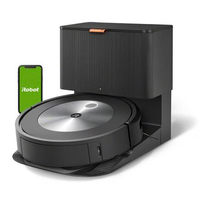 iRobot Roomba J7 Plus
Gone are the days when we have to do the chores ourselves; we have robots now! So if you fancy handing over the vacuuming, the iRobot Roomba J7 Plus is one of our favorites. It can do it all, including mopping and emptying its own dustbin – all controlled via a handy app. The only catch is the eye-watering price tag.
Read our iRobot Roomba J7 Plus review to learn more
How I tested the Roidmi S2
I tried all the suction levels and accessories
I vacuumed wooden floors, tiles, area rugs and carpet
I used it for a week in my own home
I've reviewed hundreds of vacuums since I first started reviewing household appliances at Good Housekeeping UK in 2007. And my wealth of experience means I'm quick to draw conclusions about a vacuum and its features. I'm especially critical of gimmicky features and poor build quality.
However, until you use a vacuum in your home, there's no way to really know how it performs. So I used this vacuum for a week in my home for regular cleaning as well as occasional spills and even some DIY dust. I used it on several floor types, sofas, stairs, shelves and in hard-to-reach corners.
Not only did I time how long the battery lasts and how quick it is to recharge, but I also measured the noise level with a decibel meter. Plus, I assessed how heavy it feels, how easy it is to switch between accessories, and even the comfort of the handle. Since there's an accompanying app, I downloaded it and connected it to the vacuum to see what it offers.
Read more about how we test.
[First reviewed April 2023]