Why you can trust TechRadar We spend hours testing every product or service we review, so you can be sure you're buying the best. Find out more about how we test.
The HTC Desire 510 comes with a removable battery with a capacity of 2100mAh, a fair bit larger than the HTC Desire 610's 2040mAh battery.
The battery also gives the HTC Desire 510 a clear advantage over its cheaper rival the EE Kestrel, which not only has a smaller capacity of 2000mAh, but also can't be removed or replaced.
Meanwhile, the Motorola Moto G 4G offers similar features to the HTC Desire 510 (such as 4G), for roughly the same price, and has a battery capacity of 2070mAh, and is again non-removable. In both cases the Moto G 4G falls short of the HTC Desire 510.
The fact that HTC includes a removable battery in the HTC Desire 510 with a larger capacity than normally found in smartphones of its price range is reflected in the generally impressive battery life when used for day-to-day tasks.
After running our standard battery test, where I played a video for 90 minutes with the screen set to the standard brightness, the HTC Desire 510's battery dropped from full charge to 81% - a marked improvement over the HTC Desire 610, where the test reduced the battery to 74%.
This test confirmed that the HTC Desire 510 offers a very good battery life thanks to a combination of its large capacity battery and not terribly demanding specifications.
As we've come to expect from HTC, a number of battery saving features are included to help stretch out the battery life for as long as possible.
The power saver setting (which can be quickly turned on by swiping two fingers downwards on the screen to bring up the quick settings menu) can be used to restrict CPU usage, reduce the brightness of the screen, turn off vibration and put your data connection on hold when the screen is off.
Turning off these battery-hungry features resulted in a decent bump in the battery life of the handset. You can configure the power saver setting to only turn off certain features, which I was particularly pleased with, as it gave a bit of flexibility to the feature.
There's also an extreme power saving feature that goes even further in its bid to maximise potential battery life. On top of the settings found in the normal power saving mode, this turns off access to all but the most essential apps, which means just phone, messages, mail, calendar, calculator and clock can run.
It's a good start, though the inclusion of the calculator is a bit strange, and checking and downloading your emails is one of the more battery-intensive tasks your phone can do. It's a shame you can't configure the extreme power setting mode to leave this app off as well, if you're not expecting an urgent email.
The mode also completely turns off the data connection when the screen is off, and also shuts down Bluetooth, location settings, auto sync, motion launch and notifications.
This mode can add even more hours onto the HTC Desire 510's battery life, though because it limits the functionality of the smartphone so much, you probably won't want to keep this setting on all the time.
Thankfully you can set this option to turn on when the battery reaches a certain level, which is much more helpful. I set it to turn on when the battery got to 10%, which it did dutifully, giving me some precious extra time to get to a charger.
In light to normal use, where I was making the occasional phone call, sending texts and doing a bit of web browsing, the battery lasted for one day and seven hours before needing to be charged again. For much heavier use, where I was regularly browsing the internet, streaming media, listening to music, using location services and playing games, the battery life was cut to just over one day and one hour, which wasn't too bad.
With the battery saving options on, I was able to get just under two days worth of battery, which is good but does mean you have to limit how much you use the HTC Desire 510 by quite a bit.
The essentials
When it comes to call quality, the HTC Desire 510 is incredibly good, with both phone calls inside and outside coming through loud and clear. In my time with the HTC Desire 510 I didn't experience any dropped calls either.
One annoyance, however, is that the phone app resets itself if you leave it to go to another app. This happed to me when I found a phone number on a website I needed to call. As the phone number was included in a photo, and not part of the text, I remembered half the number, then went into the phone app and typed in that half. I then went back to the website for the last half.
On returning to the phone app, the numbers I'd already typed in had disappeared, so I had to start from scratch. This might not be a problem most of the time, but when it does occur, it can be pretty annoying.
The HTC Sense user interface brings some tweaks to the phone and contacts app, with big easy to push buttons to dial and an easy to navigate contact list.
Voice commands use Google Voice, and as usual it does a good job of recognising your commands, even when used in noisy environments.
The HTC Sense keyboard is slightly different to the stock Android keyboard, which might take a bit of getting used to. Thanks to the large screen and relatively low resolution the keys are large and easy to hit, but it does make it slightly uncomfortable when typing with just one hand, as some keys require a bit of a stretch to reach.
Typing two handed is a much more comfortable experience, and I found that the Sense keyboard did a good job of keeping up as I furiously typed away. It also offered a good degree of predictive suggestions which helped speed up writing text messages and emails.
Web browsing duties are handled by the HTC internet app, though Chrome is also included. The internet app does a fair job at displaying web pages, and it includes a nice feature where double tapping the web page automatically zooms in and arranges the text to fit the screen, making it easy to read text-heavy websites.
What's not quite so good is the app's habit of occasionally refreshing the page if you've gone to another app or tab, and then returned to it.
This causes you to lose your place on the website. It doesn't always happen, and it usually occurs when you have lots of tabs and other apps open at once, so I'd place the blame of the limited RAM of the HTC Desire 510, which means it can only hold so many web pages in memory.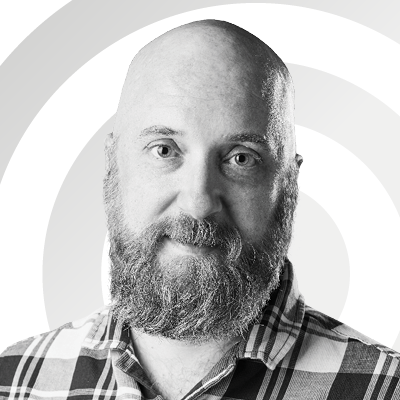 Managing Editor, Core Tech
Matt is TechRadar's Managing Editor for Core Tech, looking after computing and mobile technology. Having written for a number of publications such as PC Plus, PC Format, T3 and Linux Format, there's no aspect of technology that Matt isn't passionate about, especially computing and PC gaming. Ever since he got an Amiga A500+ for Christmas in 1991, he's loved using (and playing on) computers, and will talk endlessly about how The Secret of Monkey Island is the best game ever made.