Why you can trust TechRadar We spend hours testing every product or service we review, so you can be sure you're buying the best. Find out more about how we test.
The improvements made in Android Jelly Bean 4.2 are important, and while both Android version 4.1 and version 4.2 hang under the Jelly Bean banner, there are some distinct differences between the two as well.
They're differences that are worth knowing about too, since not all phones are made equal and some still used Android 4.1 (or older versions, such as Android 4.0 Ice Cream Sandwich).
So without further ado here's a rundown of what Android 4.1 brought to the table and how Android 4.2 improved on it.
Android 4.1
The ethos of Android 4.1 was more to evolve and improve what had been done with Android 4.0 than to re-invent the operating system, making it faster, slicker and more intuitive than ever.
Project Butter
Probably the biggest and subtlest addition to Android 4.1 was Project Butter. It answered complaints that Android wasn't as smooth as it could be by making everything faster and more responsive.
It implemented uniform touch responses and increased the CPU whenever the screen was touched so that things happened instantly, then turned the CPU down again to conserve battery life.
The effects were profound and brought Android a lot closer to the slickness found on Apple devices. You can see it in action in the video above.
Google Now
The only major new feature implemented in Android 4.1 was Google Now. This could be seen as Google's attempt to take on Siri, but rather than tackle it head-on Google used a slightly different approach, with a more image and text-based virtual assistant.
A series of cards aimed to bring you the information you needed when you needed it, so for example it would tell you the weather when you got up in the morning and give you an estimate on how long it would take to get to work, based on the traffic conditions.
Then during the day it would give you directions to meetings, tell you what time the next train was due when you were waiting at a station and more.
You could also ask it questions, to which it would pull up relevant results from your phone and the web and sometimes give a spoken answer like Siri. You could ask it to send a text message, make a call or put a reminder in your calendar, all from one place.
It's a great tool and one that's only got better as Google has added new features to it. Check it out in the video above.
Photos, widgets, notifications and more
Project Butter and Google Now were the headline features, but Android 4.1 improved a whole host of things. It enabled notifications to be expanded so that you can see images and a bigger snapshot of your messages at a glance and action them directly from the notifications screen.
So for example if you had a missed call you could just tap on the notification to call the person back.
Widgets became easier to place, since everything else on your home screen would move to accommodate them, and if they were still too big then they would automatically be shrunk.
Viewing photos you just took became easier than ever as you could open your gallery with a single swipe from the camera, then just as easily swipe away any photos you didn't like.
The on-screen keyboard became smarter, by learning what words you used over time and guessing (with mixed results) the next word that you wanted to type. Its text typing capabilities were improved too, removing the need for a data connection to use them.
Gesture Mode was incorporated to enable blind users to operate an Android device, through touching and swiping combined with speech commands.
Finally there's Android Beam, which meant two NFC-enabled Android devices could share the content of their screens by simply touching them together. It also enabled you to pair supported Bluetooth devices with your handset or tablet in the same way.
These were all small improvements, but they're undeniably useful.
Android 4.2
On the whole Android 4.2 is an even smaller update than Android 4.1. There are no major new features such as Google Now, though the update did see a bunch of new cards added to it. Instead the additions are fairly low-key, and to be honest are probably likely to go unused by many people, but for some they'll be important improvements.
Photo Sphere
Photo Sphere is a new camera mode that enables you to create a 360-degree image of your entire surroundings, even encompassing the ground and the sky. You can swipe around the image to view it in its entirety, and not only can you do this from your phone but you can also upload them to Google+ or even Google Maps.
It won't replace regular photos, but it's a great way to give people a more immersive, all-encompassing view of your surroundings, and can certainly breathe new life into boring holiday shots.
Multiple Users
This is a tablet-only feature but it's a very useful one. It enables multiple users to have their own user area on a tablet, so multiple people can have distinct home screens, apps, widgets and email accounts on a single device.
It means you can more easily share your tablet with friends and family, and enables you to keep your privacy in the process.
Gesture Typing
This further improves the keyboard by giving you the option to slide your finger across the letters rather than tapping them. It works surprisingly well and it's fast too.
It takes a while to get out of the habit of tapping, but once you do you may find you never look back.
TV sharing and Daydream
Android 4.2 also enables you to wirelessly mirror your display onto an HD TV by connecting a wireless display adaptor to it. Finally (and least interestingly) you can create a Daydream screen saver, which means your phone or tablet shows headlines from Google Currents or a slide show of your photos whenever it's idle or docked.
All in all Android 4.2 was a decent update to the operating system, but not a game-changing one. It's also an update that still hasn't reached a lot of Android devices, with many running Android 4.1 or even Android 4.0.
Even some brand new flagship handsets don't yet run 4.2, the HTC One being a prime example, since that's still on Android 4.1.2, so the Android 4.2 install base isn't as big as it could be.
If you're among those stuck with Android 4.1 then don't worry, since you can probably tell the improvements and additions made by Android 4.2 were fairly minor.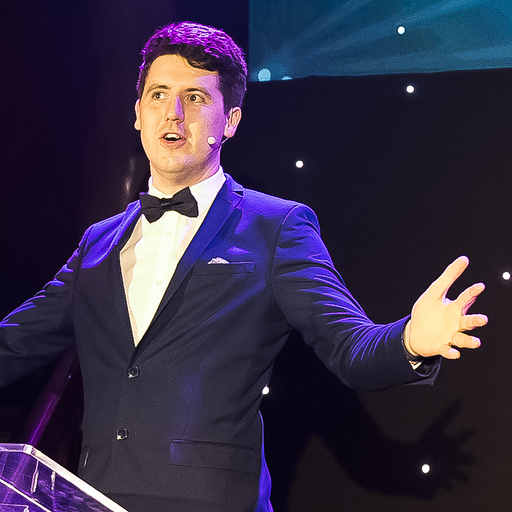 John joined TechRadar over a decade ago as Staff Writer for Phones, and over the years has built up a vast knowledge of the tech industry. He's interviewed CEOs from some of the world's biggest tech firms, visited their HQs and has appeared on live TV and radio, including Sky News, BBC News, BBC World News, Al Jazeera, LBC and BBC Radio 4. Originally specializing in phones, tablets and wearables, John is now TechRadar's resident automotive expert, reviewing the latest and greatest EVs and PHEVs on the market. John also looks after the day-to-day running of the site.