One-minute review
It's been an indecently long time coming, but at last Final Audio has launched a pair of wireless active noise-cancelling over-ear headphones. And, what's more, the company has gone straight onto the top table.
The Final Audio UX3000 don't look or feel anything special, despite an interesting finish to most of the plastics used in their construction. But their specifications, which includes aptX Low Latency Bluetooth, a long battery life, and active noise cancellation, go a long way towards making up for it. Plus, their relatively modest size and weight makes them a realistic proposition for anyone that wants to listen in comfort.
Once they're on your head, there's almost nothing to take issue with. Yes, the noise-cancelling here is good, not great - but their dynamism, detail retrieval and, ultimately, their musicality make the UX3000 an engaging and thoroughly enjoyable listen. No genre is off-limits here - these headphones like all the music you like. This is why they're one of our top picks in our best wireless headphones guide.
If you've been after a pair of wireless noise-cancelling headphones but have baulked at the price of the class leaders, then Final Audio has some good news for you. Read on for our full Final Audio UX3000 review.
Final Audio UX3000: price and release date
Available now
$149 / £119 (about AU$200)
The Final Audio UX3000 wireless active noise-cancelling over-ear headphones are on sale now for $149 / £119. Australian pricing is still to be confirmed, but that works out at around AU$200.
This is approaching entry level for wireless headphones with active noise-cancellation circuitry, but that's not to say the UX3000 have the field clear. For a similar pair of headphones that cost a little more, take a look at our Jabra Elite 85h review. Or for a pair that costs a little less, read our Urbanista Miami review.
Final Audio UX3000: design and features
Bluetooth 5 with aptX Low Latency
35 hours of battery life
Google Assistant and Siri support
Final Audio seems to have aimed for nothing more radical than 'compact' and 'nicely textured' with the design of the UX3000. These are pleasantly light headphones, fold up neatly (there's a soft carry-pouch provided in the box) and feature earcups that don't threaten to engulf the smaller-headed among us.
Despite their minimal weight, the UX300 feel sturdy. All the moving parts seem robust, and all contact points feature nicely judged padding beneath soft faux-leather. All the parts that aren't padded are made from hard plastic, with Final Audio using a 'shibo' finish - 'shibo' is an old Japanese word meaning 'a wrinkle on the surface of paper or leather', and it serves to make the UX3000 a slightly more interesting visual proposition than most price-comparable alternatives.
The left earcup features a USB-C input for charging, and an 'on/off' button for active noise cancellation. The UX3000 should last for 35 hours from a single charge if ANC is switched off, and 25 hours or so if it's switched on. From flat, they can be fully charged in around two-and-a-half hours - there's no facility for wireless charging. The headphones can be used with ANC switched on even if there's no incoming signal, which Final Audio rather charmingly refers to this as an 'earmuff' function.
On the right earcup, there's a 3.5mm analogue input for hard-wired listening, and three useful control buttons. One covers 'power on/off', 'Bluetooth pairing', 'answer/end/reject call' and 'activate voice assistant' (Siri and Google Assistant are both supported). The other two deal with 'volume up/down', 'skip forwards/backwards' and 'play/pause'.
Each earcup has both internal and external mics, handling calls, voice-assistant interaction and active noise cancellation. Final Audio reckons its 'hybrid' noise cancellation methodology offers class-leading noise suppression and audio reproduction that's unaffected by the ANC - the full-range driver inside each earcup has been specifically designed to withstand the stresses placed on it by working ANC circuitry.
Wireless connectivity is via Bluetooth 5, and there's compatibility with SBC, AAC, aptX and aptX Low Latency codecs.
Final Audio UX3000: audio performance
Detailed and dynamic
Nice tonal balance
Unflustered by tricky rhythms and tempos
We may as well cut to the chase here: keep the asking price uppermost in your mind and the Final Audio UX3000 are a very accomplished pair of headphones indeed. They're not remotely flashy in the way they sound, and they don't try to impress you with overconfident bass or in-your-face soundstaging. Instead, they offer accuracy and fidelity. That means they're not the most exciting listen at first - give them just a little time, though, and their even-handed, balanced and insightful attitude is very persuasive indeed.
Key specs
Acoustic design: Closed
Frequency response: 20Hz to 20kHz
Drivers: Dynamic
Battery life: 35 hours
Active noise cancellation? Yes
Extra features: aptX Low Latency, multipoint connectivity
It doesn't quite give you the whole story, but once through PJ Harvey's Man-Size reveals a great deal about what makes the UX3000 such a compelling pair of headphones. The remarkable immediacy of the track is delivered in full, with the transient distortion around the guitar and percussion sounds given due (but not overstated) prominence. The gritted-teeth attack of the voice and drums is tangible, and the overall sense of musicians performing as a unit, in the same place and at the same time, is more apparent here than through any price-comparable wireless headphones.
Tonality is expertly judged, with convincing integration from top to bottom. Bass sounds are full and solid, with straight-edged punch and plenty of detail - and that's equally true of the crisply substantial top end. In between, the midrange communicates eloquently - again, detail levels are high, and the singer's character and technique are given full expression.
The soundstage the UX3000 generate isn't the most expansive, but neither is it constricted - and it's really well defined. As well as 'left-to-right', the Final have no problem describing 'front-to-back' on the stage, and there's no blurring of individual positions on it. They have no problem handling the classic indie 'quiet/LOUD/LOUDER' dynamics of the recording, but are subtle and observant enough to deal with the harmonic variations from one plectrum-strum to the next too.
Switching to David 'Fathead' Newman's What's New? allows the UX3000 to showcase the rest of their talents. They're absolutely assured where the languid rhythm and eased-back tempo of the recording are concerned, expressing it with real positivity and confidence. Plucked notes from stand-up bass have weight, depth and detail to spare, but they're controlled with proper authority. And when the uber-Ron Burgundy jazz flute really gets into its stride, the Final stay sweet and musical where lesser designs can become strident.
There are few downsides to the way the UX3000 perform. In absolute terms they could resolve the top of the frequency range a little more fully than they do, but we're really reaching for criticisms now - and let's not forget that asking price, shall we?
The active noise cancellation is effective enough at dealing with the majority of external distractions - obviously we're not talking about Bose-type levels of noise negation, but then we're not talking about Bose money either. And the fact the Final can remove a lot of ambient sound without changing their sonic attitude in the slightest puts them ahead of any number of rivals, too.
Should I buy the Final Audio UX3000?
Buy them if...
You want most of the spec without spending most of the money
No app, no touch-control - but the UX3000 have everything else.
You enjoy the little things as well as the big picture
The Final are remarkably adept at picking out the finest details.
You don't have a great big head
These headphones are more realistically-sized than many.
Don't buy them if...
You like to be noticed
The UX3000 are understated to the point of anonymity.
You demand absolute silence
These headphones cancel noise very well - but not completely.
Also consider
Not convinced by our Final Audio UX3000 review? We've picked out three more pairs of over-ear headphones for you to consider: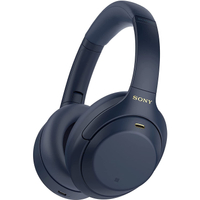 (opens in new tab)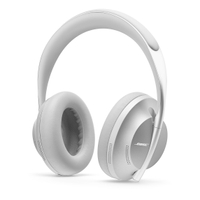 (opens in new tab)
Bose Noise Cancelling Headphones 700
If you're looking for a more unique design, try the Bose Noise Cancelling Headphones 700. These lightweight headphones offer 11 modes of active noise cancellation and an excellent audio performance.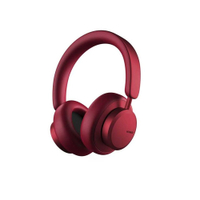 (opens in new tab)
Urbanista Miami
The Urbanista Miamin are an easy recommendation for those on a budget, who don't want to sacrifice style or sound performance. For your money you're getting a slick design, excellent battery life, and a full-bodied sound.

First reviewed: April 2022