Why I want Bose earbuds in the Memorial Day deals over Sony or AirPods
Big Bose deals happen but once in a blue moon…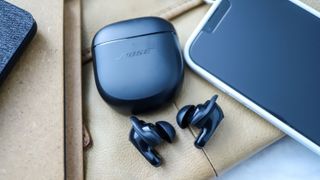 (Image credit: TechRadar)
The Memorial Day sales are far from the only time of year when you can get great headphones sales and deals, but it usually brings some excellent offers, if you know what to look for.
And for me, Bose deals are the pinnacle of any sales extravaganza. Why? Two reasons: firstly, Bose wrote the book on noise cancellation. The company pioneered the tech and as such, the audio outfit makes some of the best noise-cancelling headphones on the market. Secondly (and because of these two facts), Bose products come at a premium and newer models rarely see many discounts.
But I am undeterred! The object of my desire right now is the Bose QuietComfort Earbuds 2. Even a quick glance at the header of our Bose QuietComfort Earbuds 2 review proves that if it comes to a fight between the Bose QuietComfort Earbuds 2 vs Sony WF-1000XM4, we have concluded that "the master of noise cancellation is back on top".
And these little beauties are ripe for a little discount this Memorial Day weekend! Why? Because they've been around for a little while now. It went largely unnoticed at the time (in fact I'd argue this set of earbuds have never truly received the fanfare they deserve), but the Bose QuietComfort Earbuds II were announced within an hour Apple unveiling the iPhone 14 range and the AirPods Pro 2 – September 8, 2022 to be precise.
At launch, the QuietComfort Earbuds 2 set you back $299 / £279 / AU$429, which is a lot more than the usually reduced price of the Sony WF-1000XM4 (which recently got the free update they desperately needed) and the launch price of the AirPods Pro 2, both of which are squarely in competition with Bose for your some of our money this Memorial Day weekend.
You'll find the best deals above, but at the time of writing (and believe me, I check online retailers quite often) there aren't too many savings available on that original fee.
Opinion: Bose QuietComfort Earbuds II are seriously good for nixing noise on flights – and that's important
Will the Bose buds get discounted for Memorial Day? Impossible to say for sure, but certain members of the TechRadar team have got a feeling they just might. Why? Because they're coming up on nine months old and people are looking for a set of the best noise-cancelling earbuds to take on flights, for starters.
Look, size definitely matters when it comes to the best true wireless earbuds, but so does the performance – and Bose has certainly improved on what it had with the older QC Buds with this second-gen effort on both counts.
We actually thought the first-generation Bose QuietComfort Earbuds had pretty good active noise cancellation (ANC), which is to say that we weren't entirely sure how much better the adaptive nature of the newer buds could be. Let me tell you, it's remarkably effective provided you get the fit right. High frequency sounds (sirens, babies, car horns) still get through, but nowhere near as much as they did with the older model. Low-level constant noise irritations – jet-engine noise on flights especially – are vastly improved by these little beauties.
And since we're more and more people are back on flights, with minimal hand-luggage and pockets ripe for a charging case, I think the Bose QuietComfort Earbuds 2 are an ideal proposition – they made my top three noise-cancelling earbuds to pack in your hand luggage roundup recently, topping the pile against the cheap-and-cheerful Earfun Air Pro 3 and newer splendidly good Sony WF-C700N.
However, neither of those two other sets of earbuds is likely to see much of a discount any time soon; the Sonys are not even two months old at the time of writing, while the January-release Earfuns were pretty darn cheap to begin with.
Over-ears more your bag? The best over-ear headphones guide is where you'll find them. Want the earbuds but want the newest kids on the block? Look to the Beats Studio Buds Plus – but note that we've yet to give them a thorough appraisal; TechRadar reviews take time and we agonize over our star ratings.
Sign up to receive daily breaking news, reviews, opinion, analysis, deals and more from the world of tech.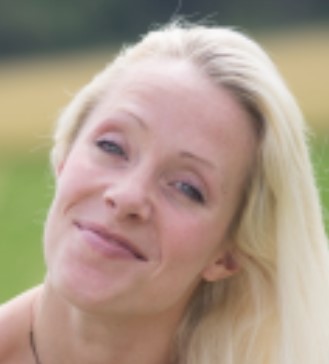 Senior Audio Staff Writer
Becky is a senior staff writer at TechRadar (which she has been assured refers to expertise rather than age) focusing on all things audio. Before joining the team, she spent three years at What Hi-Fi? testing and reviewing everything from wallet-friendly wireless earbuds to huge high-end sound systems. Prior to gaining her MA in Journalism in 2018, Becky freelanced as an arts critic alongside a 22-year career as a professional dancer and aerialist – any love of dance starts with a love of music. Becky has previously contributed to Stuff, FourFourTwo and The Stage. When not writing, she can still be found throwing shapes in a dance studio, these days with varying degrees of success.