Sorry, Oura, I'm not ready to turn sleep into a competition just yet
Opinion: Oura's new "Strava for sleep" feature isn't in the spirit of "wellness" for me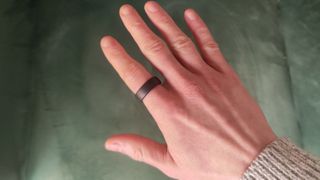 (Image credit: Future)
The Oura Ring (Generation 3)'s latest feature is Oura Circles, a way to connect via the Oura app to other friends who happen to wear an Oura ring. Each circle can contain up to 20 friends: and members of your circle can view your Sleep, Readiness, and Activity Scores, posting emojis as reactions.
Oura is pitching this feature as less of a Strava for sleep, and more of a tight-knit compassionate community. In a statement in the press release, Oura CEO Tom Hale said: "Isolation fundamentally affects our mental, physical, and societal health, which is why the US surgeon general recently reported that chronic loneliness is a public health crisis, increasing the risk of cognitive decline by 50%, cardiovascular disease by 29%, and stroke incidence by 32%.
"This new feature is just the next step in delivering a personalized experience that allows our members to connect with not only their bodies but also their friends and family." That's an ambitious goal, even for one of the best sleep trackers.
But unfortunately, I'm not convinced. Although there are elements of sincerity to this – I can see if someone's having a rough few nights, checking in could make all the difference – I feel enough anxiety about my sleep metrics to know that comparing it to other people could only go badly. And I know I'm not alone: another of our writers who used sleep trackers complained about getting anxiety.
Just like the numbers on a scale, people can get obsessed with numerical sleep metrics. One research paper published in Nature, Science and Sleep said, "While the use of wearable commercial fitness trackers or mobile phone technologies to learn about an individual's sleep quality grows more and more popular, some sleep experts worry that a preoccupation with such data may lead to poor sleep quality and the possible development of insomnia."
This phenomenon, while relatively new, has been noted by research scientists and seems based on the same sort of disordered behavior that leads to some people's adverse relationship with weight loss.
Strava is the same: I was invited to a Strava group consisting of colleagues and initially joined with apprehension rather than excitement. I'm not running as much as I used to, spending more time in the gym these days, and I was worried I'd be seen as 'letting the side down' if my mileage didn't equal the rest of the group. Silly? Yes, but these are the sorts of things I worry about. I regretted joining Strava at first, as it turned my pleasurable, sedate runs into competitive races. It took me a long time to get out of that headspace, and I don't want to apply this line of thinking to my sleep, too.
Oura's new feature is opt-in, so there's nothing stopping me from joining a Circle (beyond not actually knowing anyone else with an Oura ring) and cherry-picking what information to share. You don't have to start broadcasting your sleep scores. But you won't find me joining your Circle anytime soon. Isolation and loneliness may be killers, but in a world where we're more connected by our phones than ever before, a good night's sleep is a sacred respite
Sign up for Black Friday email alerts!
Get the hottest deals available in your inbox plus news, reviews, opinion, analysis and more from the TechRadar team.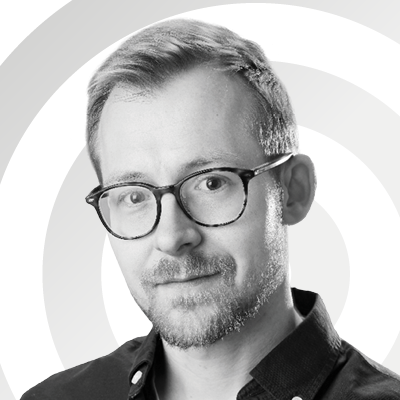 Fitness, Wellness, and Wearables Editor
Matt is TechRadar's expert on all things fitness, wellness and wearable tech. A former staffer at Men's Health, he holds a Master's Degree in journalism from Cardiff and has written for brands like Runner's World, Women's Health, Men's Fitness, LiveScience and Fit&Well on everything fitness tech, exercise, nutrition and mental wellbeing.
Matt's a keen runner, ex-kickboxer, not averse to the odd yoga flow, and insists everyone should stretch every morning. When he's not training or writing about health and fitness, he can be found reading doorstop-thick fantasy books with lots of fictional maps in them.