Garmin's latest feature races to catch up with Fitbit and Apple Watch
Why has Garmin taken so long to debut an ECG app?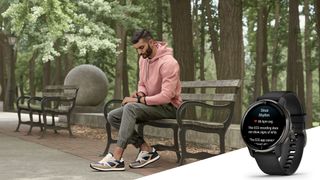 (Image credit: Garmin)
At long last, Garmin has released its first electrocardiogram app, or ECG. The app, which monitors your heart's electrical activity to check for irregularities, has been in the works for a while: we've been picking up snatches of information about Garmin beavering away behind the scenes on it for almost two years.
Currently, it's only available to US-based users of the Garmin Venu 2 Plus, as none of the other best Garmin watches pack the hardware to carry out the scan. However, we expect that to change with new releases.
An ECG app works by recording your heart rate with an electrical heart rate sensor, and checking the recordings for abnormal electrical impulses. This is called atrial fibrilation, and is likely to be found in those with high blood pressure or heart valve issues according to the UK's NHS website. Garmin users can also view their historic ECG readings and AFib status in Garmin Connect.
A feature like this is a useful string to Garmin's bow, but it's a little late to the party. Most of its rivals, such as Fitbit, Apple and Polar, already have ECG apps on their devices. Fitbit and Apple both use wrist-based ECG scans, while Polar has ECG readings incorporated into the Polar H10, one of the best heart rate monitors around. It's unlike Garmin to let the competition get ahead like this—so why the wait?
One of the problems facing new smartwatch health features, especially those dealing with heart problems, is ensuring they're accurate and reliable, otherwise smartwatch makers risk misinforming users about critical health issues. To ensure accuracy, clinical trials usually take place to thoroughly test new features before they're incorporated into the next generation of watches.
In April 2021, Garmin began recruiting for a clinical trial titled 'Electrocardiogram Clinical Validation Study'. The brief of this study said, "the purpose of the study is to confirm the Garmin ECG (electrocardiogram) software algorithm can detect and classify atrial fibrillation and normal sinus rhythm on single lead ECG data derived from a Garmin wrist-worn, consumer device."
Given this was filed on a publicly available government website, we have known Garmin had been kicking the feature around for some time.
The study had been registered as 'completed' with the US government in February 2022. The Venu 2 Plus, released in January 2022, was obviously built with the necessary hardware to implement the ECG – it was just waiting for the study to be completed and the software to be made and downloaded.
While this is a long process to go through (almost two years from recruitment to implementation, not to mention developing the technology before the recruitment process began) Apple has implemented ECG scans on its watches for years, with improvements to its AFib History functionality made last year. Fitbit Sense, which came out in 2020, was the first Fitbit with an ECG scan. It's clear this hasn't been a big priority for Garmin.
I believe, given the ECG has appeared on the more lifestyle-orientated Venu 2 Plus watch rather than the Fenix, Epix, Forerunner or Enduro lines, Garmin has deliberately placed the feature on the back burner, instead focusing on its specialized sports tools.
Users of its ultra-premium, sports-focused watches would most likely rather have extra sports functionality than the ECG scan—if there was high demand for the feature amongst its core userbase, Garmin would have put it into production much earlier. I can see the logic, but judging by the number of forum threads I've seen titled "should I get a Garmin or Fitbit for ECG?" I think Garmin has missed a trick here. Its delay could have been a costly one.
However, the Venu 2 Plus is the tip of the iceberg. Expect the Venu Sq. 3, the next generation of Forerunners and more to debut with this on-wrist ECG functionality. Now its got this piece of the puzzle in place, Garmin's future best smartwatch entries are about to get that much better.
Get daily insight, inspiration and deals in your inbox
Get the hottest deals available in your inbox plus news, reviews, opinion, analysis and more from the TechRadar team.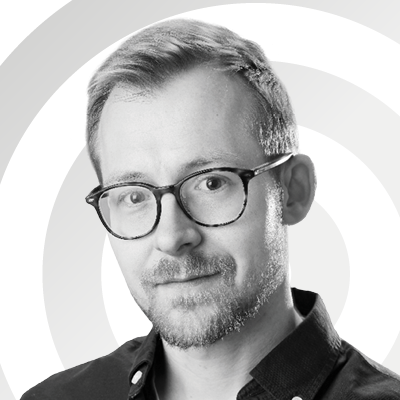 Fitness, Wellness, and Wearables Editor
Matt is TechRadar's expert on all things fitness, wellness and wearable tech. A former staffer at Men's Health, he holds a Master's Degree in journalism from Cardiff and has written for brands like Runner's World, Women's Health, Men's Fitness, LiveScience and Fit&Well on everything fitness tech, exercise, nutrition and mental wellbeing.
Matt's a keen runner, ex-kickboxer, not averse to the odd yoga flow, and insists everyone should stretch every morning. When he's not training or writing about health and fitness, he can be found reading doorstop-thick fantasy books with lots of fictional maps in them.