6 AirPods features I hope Apple adds in iOS 17 at WWDC
We don't need new hardware for an AirPods upgrade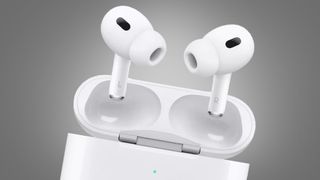 (Image credit: Apple)
WWDC 2023 is coming up, which is where Apple announces all the big software updates for its devices, from iPhone to Mac. That includes AirPods, even though they don't have an operating system of their own as such – but they could get new features through iOS 17. In 2022, Apple added personalized Spatial Audio in iOS 16, for example.
There haven't been any leaks of new features likely to come to AirPods this year, but that doesn't mean there won't be – and having used loads of the best wireless earbuds, I have some thoughts on what Apple should add to keep the likes AirPods Pro 2, AirPods 3rd Gen and AirPods Max competitive.
Nothing here requires new hardware as far as I'm aware, it's all theoretically possible through software updates – although not all will be possible on every version of AirPods.
Universal EQ adjustment
Right now, you can only adjust the sound balance when using AirPods if there's an equalizer built into a player app – for example, Apple Music has its own EQ. But that doesn't carry into other apps, and it definitely doesn't carry across devices when using your AirPods. I want the ability you have in Sony headphones such as the Sony WF-1000XM4 to fine-tune the sound to your taste, and have that applied no matter what you connect the buds to.
Customizable ANC profiles
The active noise cancellation on the AirPods Pro 2 in particular is very good. Sometimes, it's too good. In the TechRadar office, sometimes I want to be able to clamp down on the general hubbub without totally blocking someone who's trying to speak to me. Or when I'm walking in the city, I want the traffic noise reduced so I can hear a podcast without blaring it, but maybe I still want a little high-level traffic noise to come in for awareness' sake.
Give me different levels of noise cancellation – or even better, let me create my own, using a slider or two to set my preferred level, and then saving them as presets I can easily access from Control Center (or maybe they can be triggered by location).
Adjustable Transparency modes
Similar to the above, the Transparency mode on Apple's earbuds tends to be really transparent – the adaptive version on AirPods Pro 2 isn't as bad for this, but it still has one mode by default. And that mode is: here's all the sound, even brighter than real life in some cases.
I don't necessarily need that much sound, though – it can actually be hard to hear what people are saying in a noisy place because all sounds are boosted so much. Maybe we could have a speech-focused Transparency mode for when you're in a store, and the more open one for when you want to hear everything.
You can actually adjust Transparency mode now, in the Accessibility options, but it's not the most user-friendly option – something simpler and easier to find is what we need.
Add a Battery Saver mode
There are already ways you can improve AirPods' battery life, but I'd like to see Apple go one further and add an explicit mode that means they'll use less power. There are a few ways AirPods could maybe do this in a Low Power mode. They could turn off active noise cancellation if your model supports it, they could turn off head tracking (again, in models that have it), and turn off Hey Siri support.
The final step could be some kind of lower-energy wireless mode, so you don't get such strong range with them, or you have lower transmission quality – something you can optionally accept, if you want the longest battery life. Probably not a problem if your phone is in your pocket. It just means that if you leave it on a table and walk through the house, it might cut out.
Ideally, Apple would adopt the new lower-energy Bluetooth LE Audio standard (some models have the hardware to use this, theoretically) – this is already arriving in budget buds such as the Earfun Air Pro 3, so Apple's higher-end stuff should surely have the option…
Add Bluetooth Auracast support
Speaking of new-gen Bluetooth, the tech's new Auracast feature is a really exciting option that can enable loads of the best wireless headphones to connect to a single source, meaning that you could use your own AirPods to listen to recorded guides in a museum, or your iPhone could share a playlist to loads of friends nearby.
The latest iPhones and AirPods Pro 2 all have a new-enough version of Bluetooth to support it, so it needs software support – the idea with Auracast is that your phone would detect any transmissions, and you'd be able to choose to connect your AirPods to one via your phone. Right now, there's basically no support for it – and Apple could really kickstart that with support in iOS. Auracast could be great for accessibility, and could unlock loads of cool options, such as being able to go to an outdoor movie screening and connect your earbuds to the sound so you can get the full effect.
Lossless sound
I saved the most-requested option for last. I've written before about the ways that Apple could add lossless audio support to AirPods, so I won't rehash the tech aspects – but it certainly can be done, especially if Apple does enable support for Bluetooth LE Audio, which can provide higher connection quality as well as lower power use.
AirPods Pro 2 and AirPods Max are already pretty incredible for sound, but with CD-quality sound transmission from your iPhone, they could take the extra step up in detail and realism.
Sign up to receive daily breaking news, reviews, opinion, analysis, deals and more from the world of tech.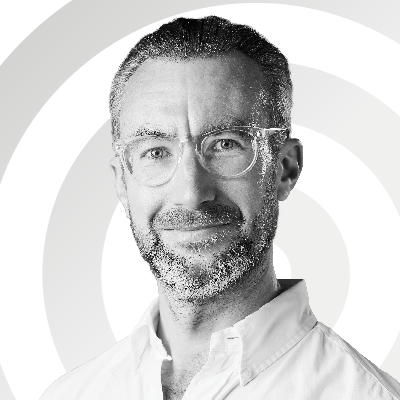 Managing Editor, Entertainment
Matt is TechRadar's Managing Editor for Entertainment, meaning he's in charge of persuading our team of writers and reviewers to watch the latest TV shows and movies on gorgeous TVs and listen to fantastic speakers and headphones. It's a tough task, as you can imagine. Matt has over a decade of experience in tech publishing, and previously ran the TV & audio coverage for our colleagues at T3.com, and before that he edited T3 magazine. During his career, he's also contributed to places as varied as Creative Bloq, PC Gamer, PetsRadar, MacLife, and Edge. TV and movie nerdism is his speciality, and he goes to the cinema three times a week. He's always happy to explain the virtues of Dolby Vision over a drink, but he might need to use props, like he's explaining the offside rule.