The Falcon and Winter Soldier episodio 5: la escena de los créditos explicada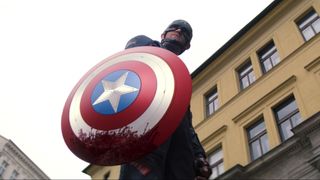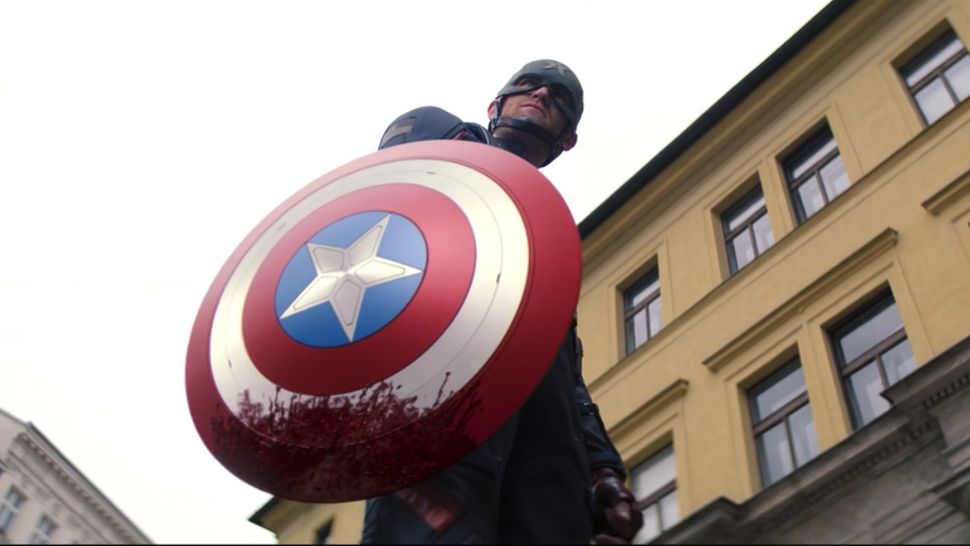 (Image credit: Marvel Studios)
CUIDADO CON LOS SPOILERS: Si no has visto este episodio, no leas más
El episodio 5 de The Falcon and Winter Soldier tiene una escena a mitad de los créditos. Pasó lo mismo en el anterior show de la marvel, WandaVision. Parece que al estudio le gusta esperar a los últimos episodios antes de empezar a poner sus habituales escenas post-créditos.
Esta escena no es muy larga. Sale después de la primera serie de créditos del reparto y de los creadores.
Falcon and the Winter Soldier episodio 5: la escena del escudo de John Walker
La secuencia muestra a John Walker — el nuevo Capitán América, interpretado por Wyatt Russell — forjando su propia versión del escudo del Capitán América. Naturalmente, éste no va a estar hecho de vibranium como el auténtico, pero le vimos martilleando el metal y pintándolo con spray.
La sugerencia es clara: Walker aún no está fuera de la historia, a pesar de que Bucky y Sam le dieron una paliza al principio del episodio 5.
Ahí también vimos a Walker perder el rol de Capitán América ante un panel gubernamental que también le da de baja con deshonor.
Después, un nuevo personaje — la condesa Valentina Allegra de Fontaine aka Madame Hydra interpretada por Julia Louis-Dreyfus — le ofrece su tarjeta y le sugiere un futuro trabajo.
Obviamente, Walker no está contento de dejar ir su rol de Capitán América. Unido a la escena del escudo, es más que probable que le veamos asumir su otro alias en los comics de la Marvel: US Agent, un anti-héroe patriótico con escudo.
Falcon y el Soldado de Invierno: ¿qué podría significar esta escena para el episodio final?
Creemos que todo esto podría ser una jugada de despiste de los guionistas. La forja del escudo sugiere que Walker se está preparando para una revancha contra El Halcón y el Soldado de Invierno. Pero es más probable que John vaya a por Karli Morgenthau, la líder terrorista que mató a su amigo Lemar Hoskins en combate.
O quizás no pase ninguna de las dos cosas y esto sea una preparación para una segunda temporada de la serie o su aparición en otra película de la mano de Madame Hydra. Nuestra esperanza es que el arco de Walker termine con algún tipo de redención, pero que deje paso al verdadero Capitán América: Sam Wilson.
Sign up to receive daily breaking news, reviews, opinion, analysis, deals and more from the world of tech.
Samuel is a PR Manager at game developer Frontier. Formerly TechRadar's Senior Entertainment Editor, he's an expert in Marvel, Star Wars, Netflix shows and general streaming stuff. Before his stint at TechRadar, he spent six years at PC Gamer. Samuel is also the co-host of the popular Back Page podcast, in which he details the trials and tribulations of being a games magazine editor – and attempts to justify his impulsive eBay games buying binges.