Blurb unveils bookmaking for Lightroom 4
Streamlined process for quick book creation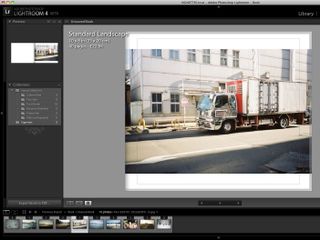 Blurb, the self-publishing platform, has announced a collaboration with Adobe Systems for the newly announced public beta of Photoshop Lightroom 4.
The integration means that books can be created directly within Lightroom 4, with a direct link to the Blurb website for the printing, marketing and distribution aspect of book creation.
Blurb is an online publisher of photo books that allows users to upload their own photographs to create their own and sell them on for profit in the Blurb bookstore.
Boasting the widest range of book customisation options of any on-demand publishing platform, Blurb users can choose from several different paper types, end sheets and case cover options.
Testing
Lightroom 4 was announced during CES as a public beta, meaning that photographers can download a full version of the programme to test and give feedback to Adobe before the final paid-for version of the programme launches later in the year.
The Blurb integration not only allows for photographs to be laid out, but also for those photos to be edited after being placed in the layout. The estimated price of the book can also be viewed within Lightroom itself.
Adobe has previously teamed up with Blurb in 2011 to bring integrated bookmaking to its InDesign desktop publishing software. Lightroom 3 users can also use the Blurb Bookify and Blurb BookSmart plugins, which allows photos to be transferred directly from Lightroom.
Blurb customers can also use a dedicated BookSmart desktop app to create photobooks.
Sign up to receive daily breaking news, reviews, opinion, analysis, deals and more from the world of tech.
Amy has been writing about cameras, photography and associated tech since 2009. Amy was once part of the photography testing team for Future Publishing working across TechRadar, Digital Camera, PhotoPlus, N Photo and Photography Week. For her photography, she has won awards and has been exhibited. She often partakes in unusual projects - including one intense year where she used a different camera every single day. Amy is currently the Features Editor at Amateur Photographer magazine, and in her increasingly little spare time works across a number of high-profile publications including Wired, Stuff, Digital Camera World, Expert Reviews, and just a little off-tangent, PetsRadar.