Roll up, roll up - the greatest show in town is back as the English Premier League season returns, and that means it's time to start rearranging your football apps, subscribing to podcasts and working out whether you'd be happy or apoplectic were your club to splash out on a Neymar, and whether Pep Guardiola has spent enough on his defence this year.
The TechRadar team (well, the UK bit at least) are huge football fans, and we're all genuinely excited that we're
And to that end, we've pulled together the pick of the best football apps and podcasts to get you ready for the resumption of the richest and most entertaining league on the planet.
Official Premier League - including Fantasy Football
After years in the wilderness last year's official Premier League app absolutely stunned us by being pretty okay. For anyone indulging in Fantasy Football this is an absolute must for team-fiddling in the 48 seconds between realising it's a minute until the deadline passes and realising you've selected your cheap and cheerful right back as your captain. If you just want fixtures and news - there are better apps around, but it's not too bad and free, so definitely worth a place on your bench/app folder.
Sky Sports Football Score Centre
An absolute must-have app for any Sky subscriber - given the clips and video for each club. You can personalise to your favourite top flight club - although for us Burnley fans the amount of club specific content is significantly reduced compared to the traditional big guns.
BBC Sport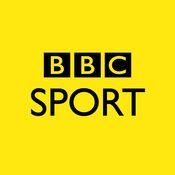 Another tried-and-tested offering, the BBC Sports app is popular in the office, with a fairly clean split between those that use Sky's offering and good old Auntie's when it comes to the live scores. Being the BBC, the news is accurate and no frills, plus you can set up notifications for your club(s) for instant updates on latest line-ups, goals and scores.
Sky Go / Sky Q
Sky's flagship offering is the Sky Q app, which has become a reliable streamer for those with the top level box from Sky.
For those without Sky's flagship offering, watching on phone, on Sky+ or people who subscribe to Sky Sports from another service, the Sky Go app is also decent and allows you to stream the 126 matches that Sky are showing live.
BT Sport
The other key broadcaster for the season when it comes to live games is BT, and its BT Sports app is, again, a must download if you're a subscriber bringing the wealth of European games as well as live streaming of the main sports channels - including the Premier League games shown.
BBC iPlayer / iPlayer Radio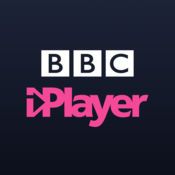 The BBC's trusty Match of the Day highlights are once again on offer through the iPlayer app. You can watch it live at the time of broadcast through the app and it's available to download and watch on catch up later in the week.
Another broadcast option - when you can't look at the screen - is the BBC's iPlayer Radio which will allow you to listen to 5 Live and radio commentary of big matches and a host of football related shows.
NOW TV
Another live streaming option for the Sky matches is the Now TV app - where you can buy access to the key matches without an annual subscription.
It's a lower barrier of entry for many that don't want lengthy subs or simply want to pick and choose their live matches.
Guardian / Telegraph / Times / Independent / Sun / Mirror / ESPN et al
British football journalism is the best in the world, and most of the national papers have apps that allow you to read a wealth of football news, opinions and features.
Some of these require subscriptions - like the Times - some are controversial, and not all offer offline access. You can obviously use your browser rather than an app.
Twitter - and the best football follows
A deal with Sky Sports means that Twitter will be showing bite-sized highlights to those that like their favourite moments to be short and snappy. Great for sharing that amazing overhead kick or brilliant 'tekkers'. Twitter is a dream for the latest news etc as well as clips from around the world of football and access to many of the big stars. We've included a list of the accounts which we follow below.
Twitter on Apple app store
(opens in new tab)Twitter on Android
A list of great football related follows on Twitter
@skyfootball
(opens in new tab)@Skysportspl (opens in new tab)
@BTsport (opens in new tab)
@BTsportfootball (opens in new tab)
@mundialmag (opens in new tab)
@footballramble (opens in new tab)
@guardian_sport (opens in new tab)
@telefootball (opens in new tab)
Best football podcasts
And then we come to the podcasts: There are some brilliant club specific podcasts which we'll let you find by yourself but there's also no shortage of fantastic general football 'casts that will keep you entertained when watching isn't an option.
Sunday Supplement is the audio version of the hugely popular television show on Sky featuring some of the biggest names in football writing and hosted by the amicable Neil Ashton. Providing genuine insight and no shortage of disagreements, this is the thinking man's take on the beautiful game.
5 Lives Football Daily is the BBC's daily round up which is as long as it needs to be dependent on what's going on, and does include one lengthier show each week with a variety of ex-footballers and journalists
BT Sport Football Writers Podcast is a new entry for this year. Some of the more cynical would suggest it's a copy of the Sky Sunday Supplement format - but ultimately it's whatever gets you through the early morning dog walk right?
Football Ramble is a light-hearted, genuinely passionate podcast that celebrates the game. Marcus, Pete, Jim and Luke have picked up a huge following, do live shows and offer an ad free version and host of extra shows if you're prepared to pay for Acast, but the weekly classic and another (ostensibly) betting focused show remain freely available and well worth a listen
The Sky Sports Football Podcast is inconsistent but does include some gems - including the often brilliant Monday Night Football podcast where you can cheer along either Gary Neville / Jamie Carragher or whoever the presenter caught between them is - dependent on your footballing roots.