For years, the Marvel Cinematic Universe (MCU) has been the benchmark by which all other interconnected universes have been judged.
And with good reason, too: Marvel's cinematic juggernaut could do no wrong in the eyes of many. With each new movie, the MCU strengthened its position as the biggest franchise in the world, earning numerous plaudits and billions of dollars globally along the way.
Recently, though, the wheels on the cart have started to look less sturdy than before. Reactions to some recent Marvel films, such as Ant-Man and the Wasp: Quantumania and Thor: Love and Thunder, have been poor. Critical reception to the studio's first batch of Disney Plus shows has been decidedly mixed, too. For every great series such as WandaVision, there's been a cringe-inducing or superfluous one like She-Hulk (although we rather enjoyed She-Hulk: Attorney at Law).
Critics and fans have claimed Marvel has begun to favor quantity over quality, with the studio's forthcoming line-up of films and TV shows saturating the market and leading to audience burnout. With 17 confirmed projects set to arrive in Marvel Phase 5, it's a valid argument.
It's been pleasing, then, to see Marvel take a step back, re-evaluate its Phase 5 and Phase 6 slates, and begin to put quality at the forefront of its projects again. What's been particularly surprising about this, though, is that Marvel has seemingly learned a big lesson from its greatest rival (in the superhero space, anyway): DC Studios.
You see, the DC Cinematic Universe (DCU) is taking a novel approach to making announcements about when its movies and TV shows will debut in theaters and on HBO Max. Put simply, new DC Studios co-heads James Gunn and Peter Safran haven't confirmed when most of the DCU's initial batch of projects will actually arrive.
In January, Gunn revealed the movies and TV shows that are set to form DCU Chapter One, aka Gods and Monsters. Among that contingent was a new Superman film called Superman: Legacy, The Batman Part II (although this movie will exist as an DC Elseworlds story, not as a mainline DCU entry), a Green Lantern TV series, and more. Of those 11 productions, Gunn only confirmed release dates for two movies – those being Superman: Legacy (July 11, 2025) and The Batman Part II (October 3, 2025).
There are two big reasons why Gunn's refusal to announce confirmed launch dates makes sense. The first is pretty obvious – most of these films and TV shows are in early development, so it's highly likely that Gunn, Safran, and company don't know when they'll be ready for release.
The second reason is something Gunn has probably learned from his time working on Marvel films, such as the Guardians film series (incidentally, Guardians of the Galaxy 3, Gunn's final MCU film, arrives in May): release schedules are a fickle beast. Movie and TV show launch dates change all the time as studios shift their line-ups around.
Maintaining a greater degree of flexibility over when each DCU project will arrive, by not announcing their release dates, is therefore a sensible move for Gunn and Safran to have made.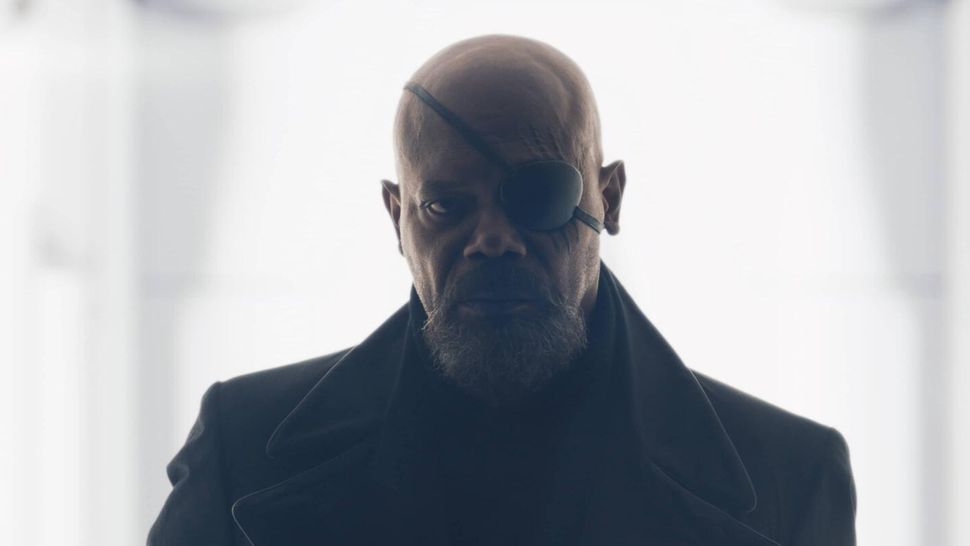 Now, after years of playing catch-up to Marvel, it seems DC Studios has taught its old foe a much-needed lesson over release date announcements.
During Marvel's San Diego Comic-Con 2022 panel, the studio announced a whole host of launch dates and release windows for its Phase 5 and first Phase 6 projects. At D23 Expo 2022, it revealed more details about its burgeoning slate.
In the months since, however, Marvel has had to climb down from many of those reveals. With Disney Plus losing subscribers for the first time in its history, the need for cost-cutting measures, and a change to Disney's executive leadership team – former CEO Bob Iger recently replaced Bob Chapek in the same role – Marvel has considerably altered its release schedule plans. Those changes include a new release date for The Marvels and delays to its upcoming suite of Disney Plus content, such as Loki season 2.
Rather than announce new launch dates for many of its forthcoming TV shows, though, Marvel appears to have taken a leaf out of the DCU's book and kept shtum about when it'll release these new Disney Plus projects.
Last Thursday (March 16), industry insiders noticed that Marvel had quietly changed the release windows for its 2023 TV shows from spring/summer to a broader 'coming soon' window on the Disney Plus Originals website. Affected series include Loki's second season, Secret Invasion, Echo, Ironheart, and X-Men 97. The shows were also conspicuous by their absence in a recently released 'Coming This Spring' Disney Plus video.
Marvel, then, seems to have realized it needs to walk before it can run. Yes, the studio wants to capitalize on the unprecedented success it's had with the MCU, so it makes sense for it to continue making more content for the big and small screens. With a seemingly infinite amount of superheroes and supervillains to draw on from its in-house comic books, too, Marvel will never run out of source material to adapt.
Marvel's biggest problem in recent times, though, has been bringing MCU projects out earlier than necessary. Despite requiring more development time, films such as Doctor Strange 2 have been all over the place narratively, because they've been rushed out to meet their immovable release dates. The studio's foray into the TV space has also been hit and miss in terms of quality.
Pleasingly, it appears Marvel is changing tack before it's too late. Decisions like this have usually been months in the making, but I can't help but notice the coincidental nature of DC's new release date approach and Marvel's sudden U-turn over its own forthcoming slate. The DCU might be the new kid on the block, but it seems it's already taught the old guard a new trick.
For more Marvel and DC coverage, read up on how to watch the Marvel movies in order and how to watch the DC movies in order. Alternatively, find out everything you need to know about The Marvels and The Flash.