Update: here we are, ladies and gentlemen – the new DC Cinematic Universe (DCU) era is upon us.
DC Studios co-heads James Gunn and Peter Safran have unveiled the first details of their 10-year DCU plan. You can read TechRadar's most anticipated DCU movies and TV shows article for what we're looking forward to, too.
And what a lineup it is. To find out exactly what's coming in DCU Chapter One, check out Gunn's Twitter video below:
Here are just a few of our plans. Up, up, and away! #DCStudios #DCU @DCComics pic.twitter.com/8XNDNLUEPqJanuary 31, 2023
"As most of you know, DC has been disconnected in film and television for a long time," co-CEO Gunn said. "It's mine and Peter's job to make sure the DCU is connected in film, television, gaming, and animation."
Elaborating further, Gunn says the DCU will all "work within one story", apart from the likes of Matt Reeves' Bat-Verse, Todd Phillips' Joker movies, and Teen Titans Go! These properties will fall under the "DC Elseworlds" label. Gunn also confirmed that The Flash will reset DC's cinematic slate when it arrives later this year, while DC's three other 2023 movies – Shazam! 2, Blue Beetle, and Aquaman 2 – will all lead into the DCU's next chapter.
But enough talk! If you can't watch the video above, here's the first part (according to Gunn!) of the DCU's next chapter, officially titled "Gods and Monsters", in full:
Creature Commandos – a new animated series penned by Gunn. The actors who voice characters in this show will also play them in their live-action appearances
Waller – Viola Davis' Amanda Waller gets a spin-off project where she'll team up with members of Team Peacemaker from the anti-hero's own show
Superman: Legacy – the "true start" of the DCU. Gunn is midway through writing it, and it'll be released in theaters on July 11, 2025
Lanterns – a live-action HBO exclusive that tells the tale of iconic Green Lantern duo Hal Jordan and Jordan Stewart. Other Lanterns will also feature
The Authority – a movie centered on the Marvellous Wildstorm characters. They're a group of superheroes who "think the world is broken" and want to fix it by "any means necessary"
Paradise Lost – a Game of Thrones-style TV series set on Themyscira, aka Wonder Woman's birthplace
The Brave and the Bold – a film that introduces the DCU's Batman and Robin – and Robin is Bruce Wayne's son, aka Damian Wayne. Based on Grant Morrison's fan-favorite comic book series and marks the start of the DCU's Bat Family
Booster Gold – a live-action TV show centered on the DC cult hero. Uses future technology to travel back in time to the present and become a superhero
Supergirl: Woman of Tomorrow – a live-action film take on Tom King's miniseries, which was released last year
Swamp Thing – a "dark horror" movie that explores the origins of the iconic monster. It'll tonally sit outside of the rest of the DCU, but still feed into the overall narrative
Original story follows.
It's almost time to find out more about the new DCU.
Three months after James Gunn and Peter Safran were appointed co-heads of DC Studios, the duo are set to reveal their 10-year plan for Warner Bros' rebooted DC Extended Universe (DCEU) later today (January 30).
And, frankly, they're cutting it fine. Gunn has consistently stated that he'd share the first official details about the DCU's new blueprint before January 2023 ends – so with one day left before February rolls around, the pair are certainly pushing it.
Finally, though, DC fans will learn more about Gunn and Safran's DCU masterplan. Yesterday, select members of the press were invited to a private presentation concerning the DCU's revival. Per industry insider Grace Randolph (opens in new tab), those plans will reportedly be made public at 9am PT / 2pm ET / 5pm GMT on Tuesday, January 31 (that's 3am AEST on Wednesday, February 1 for Australian readers).
So, what can we expect to hear about when the DCU's new lineup is revealed? Here are six things to look out for ahead of the big announcement.
1. Superman returns
One project we'll definitely hear about is a new Superman movie. In December 2022, Gunn confirmed the next Superman flick (opens in new tab) would "be focusing on an earlier part" in Clark Kent's life. It won't be a traditional origins story, though.
Unfortunately, that means Henry Cavill won't be back as Superman. Cavill had played the legendary Kryptonian in three DCEU movies – find out which ones in our DCEU movies in order guide – and made a cameo in 2022's Black Adam, which proved to be his final outing as Kal-El.
2. Matt Reeves' Bat-Verse stands alone
Ever since Gunn and Safran's appointment, DC fans have wondered about (and, in some cases, worried about) the future of Matt Reeves' Bat-Verse.
The Batman, which arrived in March 2022, drew critical acclaim for tacking the neo-noir detective aspect of the iconic Caped Crusader (read our review of The Batman for more on what we thought). A sequel film and two HBO Max spin-offs – a series starring Colin Farrell as The Penguin and an Arkham Asylum-based TV show – have since been greenlit.
With Reeves' Bat-Verse preceding Gunn and Safran's hirings, many expected it to be folded into the new-look cinematic universe. However, Reeves told Collider (opens in new tab) that his Bat-Verse will remain independent of the duo's 10-year plan for the DCU. Todd Phillips' Joker film franchise, whose sequel – Joker: Folie a Deux – arrives in October 2024, is also expected to stay as a standalone entity.
Will we learn more about The Batman 2, or some details about those HBO Max off-shoots as part of today's announcement? We're crossing our batwings that we will.
3. Gone in a flash?
Gunn and Safran's DCU reboot has bigger headaches to solve than Reeves' Bat-Verse.
For one, what do they do about the DCEU movies that are yet to land in theaters? Shazam! Fury of the Gods, Blue Beetle, The Flash, and Aquaman and the Lost Kingdom are all slated to launch in cinemas before 2023 is over. So, will any or all of these characters be incorporated into the new DCU?
Some will and some won't. In December 2022, Shazam! Fury of the Gods director David Sandberg was snapped wearing a hoodie bearing the new DC Studios logo (opens in new tab) on it. That's led fans to believe that Shazam's film series will be carried over (while you're here, read our Shazam! Fury of the Gods trailer breakdown).
Meanwhile, Aquaman star Jason Momoa alluded to the fact that the ocean-dwelling superhero will feature in the DCU, too (per OneTakeNews (opens in new tab)). It's unclear what the future holds for Blue Beetle, however, once the Mexican superhero's solo flick is released in August.
As for The Flash, the super speedester's future is also undetermined. It's unlikely that Gunn and Safran will move forward with Ezra Miller's iteration of the character, given the criminal charges leveled against the actor over the last 12 months. It's plausible that The Flash's time-travel and multiversal plot details will form a key part of the DCEU's transition into Gunn and Safran's rebooted universe. We'd be very surprised if the duo retain Miller's services as part of their DCU, though.
4. Wonder no more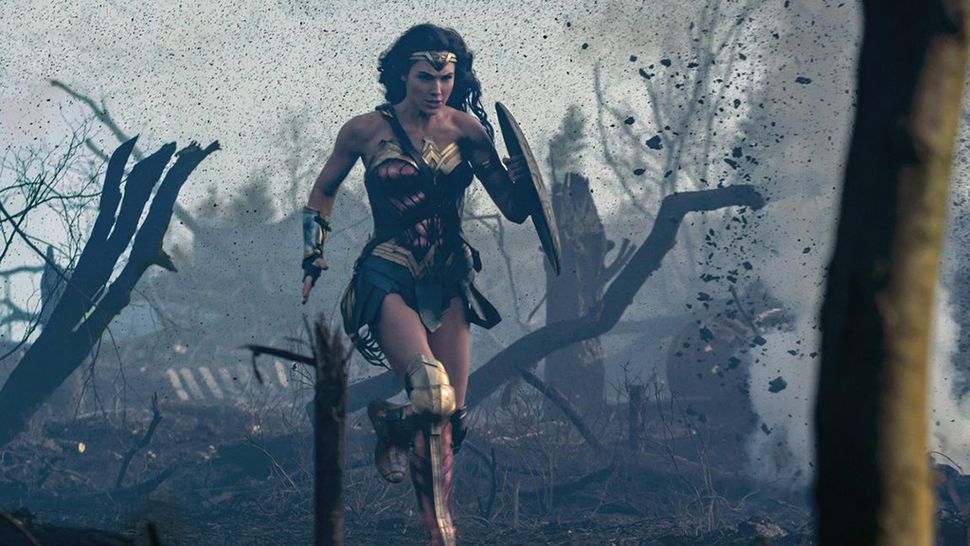 The above characters' fates are yet to be confirmed – hopefully we'll get some details on them later today – but one superhero who won't be part of proceedings is Wonder Woman.
In December 2022, Patty Jenkins – director on Wonder Woman's two DCEU movies – confirmed that Wonder Woman 3 wasn't moving forward at DC Studios (opens in new tab). Putting two and two together, it seems like Gal Gadot (who had played Diana Prince in four DCEU films) won't be back as the superpowered Amazonian in the new-look DCU, either.
Of course, we could be surprised by Gunn and Safran – more on other potential surprises later – with a rebooted Wonder Woman film series. Our opinion? Don't expect Diana Prince to be part of their initial 10-year plan.
5. TV show tie-ins
It's not all about movies at DC Studios. As well as those Bat-Verse TV spin-offs, we can expect to hear more about the company's wider TV slate.
As part of our exclusive report about The Dark Knight trilogy remaining on HBO Max, we covered the news that Titans and Doom Patrol – two HBO Max staples – would end after their fourth seasons. Neither show will be part of the DCU, then.
However, there are other series in development that should be part of Gunn and Safran's masterplan. Peacemaker season 2, which was announced in January 2022, is definitely on the way. Dead Boy Detectives, a spin-off from Doom Patrol, is in development, but it's unclear how it'll sit in the wider DCU, if at all.
Meanwhile, Gunn has confirmed that the DCU's slate of movies and TV shows – live-action and animated – will be interconnected (opens in new tab). Fan-favorite series, such as Harley Quinn's R-rated animated show, could be merged into Gunn and Safran's DCU. Other DC-owned properties, such as the in-development Green Lantern Corps TV show, plus the second season of The Sandman, might also be folded into the revived DCEU. However, given that the latter is distributed on Netflix, its potential addition to the DCU could make things messy from licensing and contractual perspectives.
6. Surprises galore
All of the above sounds riveting, but we're also expecting Gunn and Safran to drop some shocking announcements as part of DCU Chapter One.
We already know that Constantine 2 (starring Keanu Reeves) is in the early stages of creation. A Ta-Nehisi Coates-developed Superman project, which sits independent of Gunn's young Superman movie, is also in development. We'd love to get some more information on these projects, such as their directors, plot synopses, or further casting news.
There are lots of fascinating characters in DC Comics, though, who could be ripe for live-action and/or animated adaptations. For starters, after conducting a poll on Mastodon, Gunn revealed that Booster Gold (opens in new tab) was the superhero that fans wanted to see most on the big or small screens.
Elsewhere, industry leaker ViewerAnon (opens in new tab) has posted two hints about forthcoming DCU projects – one which might tease a Batman and Robin project. Other teases posted by Superman on Film (opens in new tab) and Stephen Colbert (opens in new tab) suggest we'll learn about films and shows that nobody expected, one of which is reportedly a "big impending DC movie" that somehow hasn't leaked online pre-reveal. Color us intrigued.
Finally, Randolph has claimed that the new DCU is nothing like Marvel's cinematic juggernaut. Randolph likened it to the mythological tone of Jack Snyder's DC movies, such as Justice League, which might not be music to everyone's ears.
Still, we're excited to find out what's in store for the next decade of the DCU. Warner Bros' DCEU has been drifting for a long time now, and, if it wants to truly rival Marvel on the world stage, it needs an exciting lineup of massive movies and big swing-style TV series. Over to you, Gunn and Safran.
For more DC coverage, read up on how to watch the Batman movies in order. Alternatively, find out which DC movies made it onto our best superhero films list, or the films and TV series that are part of our best HBO Max movies and best HBO Max shows guide.