How to save money buying apps and games
Get the latest apps for a reduced price
How to save money buying apps and games
OK, so some of the best iOS apps and best Android apps aren't particularly expensive, but boy there are a lot of them, and if you're regularly trying and buying new ones it can certainly add up — and some of the higher-quality ones can still set you back a good chunk of change. Here we've listed some of the ways that you can save when it comes to buying the coolest and the latest apps.
Promo Codes
Developers and publishers often give out promo codes when a game or app is first released, so it can be worth following them on Twitter or, for games in particular, checking out popular forums such as those at TouchArcade for threads about newly-released games. With a bit of luck, you may be able to snag one — and if you do, it's generally considered good etiquette to leave an unbiased review on Google Play or the App Store in return.
Discounts
Unlike tech hardware, it's not uncommon for mobile games and apps to get discounted within a month or two of release. So for new releases both big and small, it can be worth waiting — developers will often try to boost their overall app sales ranking (and a higher ranking equals more visibility, which equates to more sales) by temporarily dropping the price.
Sales and Promotions
In terms of more predictable price decreases, mobile app stores often have big sales around the time of holidays, such as Christmas and New Year, but you'll also find that developers can sometimes throw their own holiday-based sales without any prompting from Apple or Google. These are usually based around US dates (such as the Fourth of July, Halloween, Thanksgiving and so on), so if a big US holiday is coming up, it could be worth holding off on a purchase until then.
Refunds: Android
On the Google Play Store, after purchase, the 'Buy' button changes into a 'Refund' button, which you have 2 hours after purchase to make use of. This gives you some time to assess the app or game and make sure it meets the requirements of the law.
Refunds: iOS
A somewhat complex process, you need to use iTunes' built in 'Report a Problem' tool after selecting the app from your Purchase History (on the PC/Mac iTunes client, this can be found under 'Store > View account') and then fill out the form and argue the case that it doesn't function as it should. Know that it can take some time for these refund requests to be processed by Apple.
iOS: AppShopper
If you're an iPhone and/or iPad user, the best way to keep track of price drops is to head to AppShopper where you can add the apps and games you're after to the site's built-in wish list. You can configure AppShopper to send you email alerts upon wish list price decreases. Note that by default, AppShopper uses the US App Store and currency, but you can change it to the region of your choice using the Country/Currency box. AppShopper also shows the full price history of a product which you can use as a guide to anticipate both how frequently a developer puts its apps on sale, and how low its previously been priced.
iOS: Country Exclusive Deals
Often, developers don't apply free promos to all regions — sometimes it's country specific. If that's the case, you can create a US (or UK, or any nationality) Apple ID account and, during sign up, change the Country/Region to 'United States' and then enter a US address (we'd suggest using Google Maps to find a street address). It's a good idea to keep separate Apple IDs for every region because, as Apple states, "After you change the country of your account, you won't see the items you purchased from the previous country's store in the Purchased section."
iOS: Country-Specific iTunes Cards
If you live outside the US and want to make a purchase from the US App Store, you can purchase US iTunes cards online — although finding reliable sources for this is sometimes tricky. (While we make no guarantees, itunesandpsncards has good feedback from users, and we've even used it with success.)
Android: Amazon Appstore
Android's more open nature means that you can install programs without using the Google Play Store, which has led to some good alternate storefronts, such as Amazon's Appstore which gives away a free app or game every day — including some quite high-profile new releases. Amazon also does a better job of promoting apps and games that are currently on sale, which means developers are more likely to drop their prices to take advantage.
Android: Humble Bumble
For indie developed games, it's worth signing up for the Humble Bundle newsletter or just periodically checking out the site's Mobile bundle page. These are Android-centric collections of five or more indie games that can usually be snatched up for under US$5, so if there's a couple of games you've been eyeing off in one they can be worthwhile.
Android: AppSales
In terms of monitoring price drops, AppSales lets you browse the Google Play Store and, when you find something you'd like to monitor the price of, send it to AppSales using the 'Share' button (below the app description), after which AppSales will send you alerts if the price drops.
Android: Google Opinion Rewards
If you've got a spare couple of minutes here or there (and really, who doesn't) you might want to install Google Opinion Rewards. This is Google's market-research app, and by taking short surveys you can earn credit on the Google Play Store that you can then spend on anything you desire — not just apps and games, but books, movies and magazines too. The rewards are often small — they can range from $0.20 to around $1, depending on the length of the survey — but the surveys are all short and can be completed in under 5 minutes.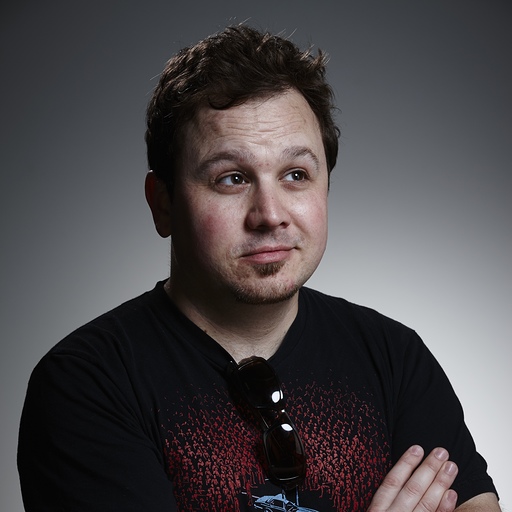 Dan is a veteran Australian tech journalist with more than 20 years industry experience. He cut his teeth in the world of print media, starting as a product reviewer and tester and eventually working his way up to become editor of the two top-selling tech mags Down Under (TechLife and APC) and has been managing TechRadar's APAC presence since 2016. He's passionate about most things tech, but is particularly opinionated when it comes to PC hardware, phones, ereaders, video games and online streaming. When he's not staring at screens, Dan loves to spend time cooking – particularly spicy Thai food. (If it's not hot enough to bring tears to your eyes, he's not interested.)