APC's October 2023 issue is on sale now!
Don't miss our October 2023 issue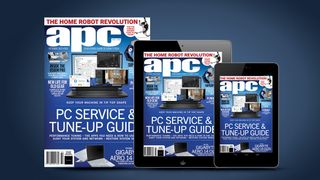 (Image credit: Future)
Ensure your PC remains in tip-top shape and fighting condition. All mechanical products require maintenance to keep them running. We've developed a simple program to help you ensure that your PC's hardware is running as well as it possibly can. We start by showing you how to audit your system so you can identify everything that's in it. From there, we'll put in place tools that can help you monitor your system, providing you with early warnings for the parts that may be on their way out, from ageing hard drives to batteries in a state of decline. You'll learn how to identify other potential problems through stress-testing, before we switch our attention to examining ways to tune your hardware for better performance, from basic updates to judicious overclocking of selected components.
Also in this issue we take a deep dive into the past, present and future of 'spatial computing', which could be the most exciting way we've ever interacted with a computer, as Apple leads the way with the incredible Vision Pro.
Plus, reviews of all the latest gear, and guides for getting the most out of your tech. All in APC October issue.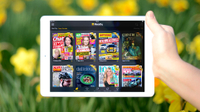 Subscribe to APC's print edition and save!
Subscribe to the print edition of APC magazine and you'll enjoy a greatly-reduced cover price, plus free delivery directly to your door. Visit techmags.com.au for full details:


Get the digital edition for your tablet
Alternatively, APC is also available in digital edition to read on your iOS or Android device. To purchase individual issues or take up a subscription, simply follow these links to the Apple Newsstand or Zinio:



Love APC? Sign up for the free TechRadar Australia newsletter!
Brought to you by the same team behind APC mag, the TechRadar Australia newsletter provides twice-weekly digests of the most important tech news, plus exclusives offers and discounts for Aussie readers!

Contact APC
Got a question for the APC editorial team? You can get in touch with us by sending an email to apcmag@futurenet.com.
Sign up to receive daily breaking news, reviews, opinion, analysis, deals and more from the world of tech.