Supreme Court delivers death blow to Aereo
Innovative streaming service may be forced to shut down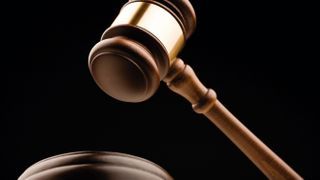 Aereo, the innovative internet service that streams over-the-air television content to its subscribers, has received a key setback from the Supreme Court, which ruled 6-3 that the service infringes on the rights of copyright holders. The ruling may make it impossible for Aereo to operate in its current form.
While cable and satellite providers pay retransmission fees in order to carry content that TV networks broadcast over the air, Aereo presented a novel structure when it debuted in 2012, renting individual antennas to individual customers in major television markets (including New York City, Atlanta, Chicago, Minneapolis and others), then allowing customers to stream programs live or record them to a cloud DVR for later viewing. Service started at $8 per month, which included 20 hours of remote storage.
To accomplish this, the company housed arrays of microantennas in each market it operated in. Each customer was assigned their own dime-sized antenna. Aereo believed it was operating within the law, and that they were protected by legal precedent, specifically the 1984 "Betamax" ruling that cleared VCRs to record over the air programming, and the 2008 "Cablevision" decision which ruled that cloud DVR services should be treated identically to customer-owned DVR machines.
History lesson
Aereo was founded by CEO Chet Kanojia and backed by Barry Diller, the billionaire former TV executive who later blazed trails as an influential internet mogul.
The company was a favorite of today's growing cordcutting population, who choose not to subscribe to cable TV and instead use various video services as a lower-cost and more flexible alternative.
Aereo claims it operated within the law because it was simply renting out equipment that its customers were legally allowed to operate. Broadcasters wanted to paint a different picture, however, that Aereo was functioning as a cable company without the cable, and thus should pay the same retransmission fees as other cable and satellite carriers. Lower court decisions and appeals were made both for and against Aereo, with the case eventually landing in front of the Supreme Court in April.
Court call
The 6-3 Supreme Court majority upheld the argument of the copyright holders, stating that, "Aereo's system is, for all practical purposes, identical to a cable system. Both use their own equipment. Both receive broadcast television programs, many of which are copyrighted. Both enable subscribers to watch those programs virtually as they are being broadcast."
Justice Scalia, writing for the minority, worried that the court was adopting "an improvised standard ('looks-like-cable-TV') that will sow confusion for years to come."
Calling Aereo "a smarter, easier to use antenna," Kanoja said the ruling is "a massive setback for the American consumer" and that the it "sends a chilling message to the technology industry." He also questioned whether the US was moving toward a "a permission-based system for technology innovation."
Expert weigh in
Speaking with TechRadar this week, Michael Petricone, the Consumer Electronics Association's senior vice president of Government and Regulatory Affairs, expressed the association's support for Aereo, saying, "broadcasters would be much better off embracing innovation instead of embracing litigation," and that this case pitted "an innovative entrepreneur against an industry that doesn't want to innovate."
He also referenced broadcasters' "nearly unbroken track record of opposing any new innovation that makes it easier or more convenient for their viewers to watch TV," adding, "they tried to kill the Betamax and Replay TV. They didn't like Tivo, they opposed Slingbox."
Citing the broadcast industry's sluggishness at embracing new modes of consuming content, Petricone said, "the first rule of business is to give the customer what they want. And what they want today is their content on their mobile device."
In an interview with CNBC, Diller appeared ready to throw in the towel, saying that "blocking this technology is a big loss for consumers" but that " it's over now." Kanoja for his part seems to remain sanguine, saying "our work is not done," and that company would "continue to fight for our consumers and fight to create innovative technologies that have a meaningful and positive impact on our world."
There is apprehension in the tech community that an overly broad ruling might affect future technologies or current cloud computing services. The Supreme Court majority at least paid lip service in its opinion to avoiding this: "We agree with the Solicitor General that questions involving cloud computing, DVRs, and other novel issues not before the Court, as to which Congress has not plainly marked the course, should await a case in which they are squarely presented."
For the sake of future innovation in online content and cloud computing, we can only hope they are true to their word.
Get daily insight, inspiration and deals in your inbox
Get the hottest deals available in your inbox plus news, reviews, opinion, analysis and more from the TechRadar team.