Images of Instagram's Twitter rival have leaked and I couldn't be more hyped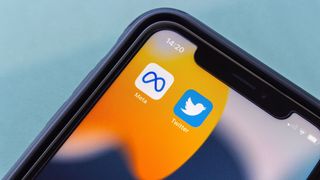 (Image credit: Koshiro K via Shuttertsock)
Since Elon Musk acquired Twitter last October the platform has experienced an endless stream of issues, from the removal of blue ticks, drastic staffing issues and stripping of moderation staff. Meta clearly sees an opportunity and plans to introduce a Twitter alternative on Instagram, which looks promising.
Meta confirmed in April that it is "exploring a standalone decentralized social network for sharing text updates. We believe there's an opportunity for a separate space where creators and public figures can share timely updates about their interests." Though it wasn't called out specifically, Meta is clearly taking aim at Twitter.
The project was initially codenamed 'P92', which you can see in the screenshot obtained by the Verge during a company-wide meeting on Thursday where chief product officer Chris Cox showed off a set of UI mock-ups to employees. The new standalone app will be based on Instagram and ActivityPub, the same networking protocol that powers another Twitter alternative, Mastodon.
Cox called the forthcoming app "our response to Twitter" and will use Instagram's account system to automatically populate a user's information. According to internal documents seen by the Verge, the public name for the project could be Threads, a possible cheeky nod to Twitter threads.
Cox said the company already has celebrities committed to using the app, which include dazzling names like the Dalai Lama and Oprah. He said "coding began" for the app in January and that Meta will be making the app available "as soon as we can".
Somewhere to settle down
I'm incredibly excited about the potential 'Threads' update as someone who mainly uses Instagram to communicate with most if not all of my friends. Having a space for short text updates fitted right into an app most people have navigated and known well is a brilliant idea. There's no new set-up, no new format to learn, or an unfamiliar user interface to content with.
It seems like it will just be an extension of the app, which will drive a lot of users to it. You won't have to download a whole other app, set up new credentials, remember yet another login, or start from scratch.

Its integration into an existing app predominantly used across age cohorts would definitely prompt a lot of people to at least give it a try, particularly with Twitter becoming a pretty turbulent place to be and I think a lot of people would appreciate only being connected to the people they already know and follow.

As Cox said to his employees during the unveiling, there are a lot of people out there "interested in having a platform that is sanely run." and this could be the answer to that prayer.

Sign up to receive daily breaking news, reviews, opinion, analysis, deals and more from the world of tech.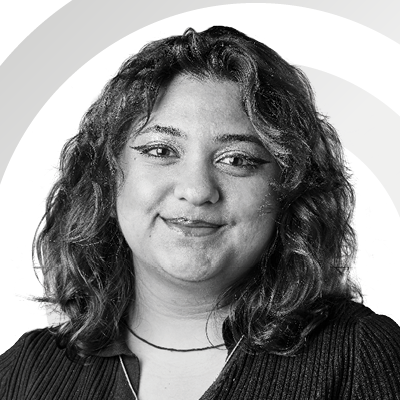 Muskaan is TechRadar's UK-based Computing writer. She has always been a passionate writer and has had her creative work published in several literary journals and magazines. Her debut into the writing world was a poem published in The Times of Zambia, on the subject of sunflowers and the insignificance of human existence in comparison.

Growing up in Zambia, Muskaan was fascinated with technology, especially computers, and she's joined TechRadar to write about the latest GPUs, laptops and recently anything AI related. If you've got questions, moral concerns or just an interest in anything ChatGPT or general AI, you're in the right place.

Muskaan also somehow managed to install a game on her work MacBook's Touch Bar, without the IT department finding out (yet).