Showing the highs and lows of gay life in 1980s London with critically-revered authenticity, hit Russell T Davies miniseries It's a Sin has just emphatically expanded its global reach, launching in the US from Thursday, February 18. The show will be exclusive to HBO Max there and is also already available in other parts of the world including the UK (Channel 4) and Australia (Stan), so read on as we explain how to watch It's a Sin online and stream every episode wherever you are today.
The five-part show, which HBO Max (opens in new tab) has dropped in true binge style all at once, follows the lives if a group of young gay men and their friends, who leave home to seek love, fame, and friendship in 1980s London – only for the AIDS epidemic to cast a dark pall over their wide-eyed plans.
Skins star Olly Alexander plays Ritchie, while Omari Douglas and Callum Scott Howells - both making their TV debuts - are Roscoe and Collin respectively. They arrive in London full of grandiose dreams – Roscoe to be rich, Collinn to be ridiculously famous. And both to have fun!
How to watch It's a Sin online
In no time at all, they're having a great time and enjoying their newfound freedom - but the arrival of a mysterious illness threatens to upend their lives, and heralds a fresh wave of discrimination for the LGBTQ+ community. Heart-breaking and hilarious, it also features young talent alongside veteran actors like Keeley Hawes and Stephen Fry.
Davies portrays the realities of gay life honestly and unflinchingly, just as he did in the ground-breaking Queer as Folk (2000), bringing an incredible authenticity to his recreation of 1980s London - from its grubby pubs to its conservative Thatcherite attitudes and unforgiving policing methods.
It's a Sin combines the personal journeys of our protagonists with tremendous socio-political upheaval to incredibly potent effect. You can watch It's a Sin online from anywhere - read on for full details of streaming It's a Sin or learn more about the great value HBO Max price plans and deals available right now.
---

How to watch It's a Sin online with HBO Max in the US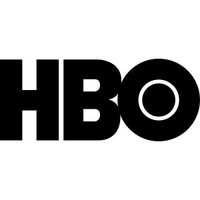 (opens in new tab)
Although first released in the UK, It's a Sin was actually co-produced by Channel 4 with HBO Max (opens in new tab), and the impressive VOD service will be adding the London-based, 1980s set miniseries is now part of the service's already bombastic library of quality content as of Thursday, February 18.
It dropped all five episodes at once, meaning your next TV binge is here.
An HBO Max subscription costs just $14.99 a month (opens in new tab) and gets you one of the most premium content libraries in the world, including 10,000+ hours of top-drawer HBO shows like Game of Thrones, Westworld, and Succession, as well as curated titles from Turner Classic Movies, and picks from Warner Brothers' 100-year library. It's also the exclusive home of all seasons of Friends and the entire Studio Ghibli back catalog.
HBO Max will also be the temporary home of the entire Warner Bros. 2021 film roster, which includes Judas and the Black Messiah, Godzilla Vs Kong, The Conjuring: The Devil Made Me Do It, Dune, and The Matrix 4.
It's compatible with iPhone and Android devices, Apple and Samsung TVs, PlayStation 4 and Xbox One consoles, Chromecast and Chromebooks, Amazon Fire TV, Roku, and laptops and PCs.
So don't miss out on It's a Sin or any of HBO Max's other great content - sign up for HBO Max today. (opens in new tab) A final benefit is that, unlike cable, it can be cancelled at any time, if you decide you need to cut back or are only after a subscription to watch one or two series.

How to watch It's a Sin online free in the UK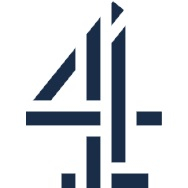 (opens in new tab)
It's a Sin debuted back on Friday, January 22 on Channel 4 but while episodes aired weekly on linear TV, all five parts also dropped on the channel's streaming service on release.
If you don't have Freeview, satellite or cable, you can still watch all five episodes completely free on All 4 (opens in new tab) at your convenience.
Registration is quick and only basic details like an email address are required, though note you should be in possession of a valid UK TV license.

It's a Sin: Canada release date and how to watch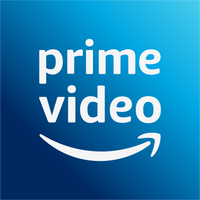 (opens in new tab)
Close but no cigar. Amazon Prime Video (opens in new tab) has acquired the show in Canada, but there's no confirmed release date yet. When it is available, new subscribers can take advantage of a 30-day free trial (opens in new tab) before deciding if they want to sign up at a monthly cost of CND$7.99. Membership includes access to thousands of films and TV shows, and brilliant perks like free same day delivery.

How to watch It's a Sin online in Australia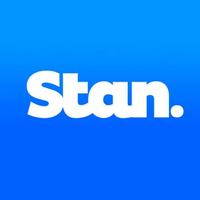 (opens in new tab)
We love you, Stan (opens in new tab)! The Australian streaming service will be adding new episodes at roughly the same time as they're available in the UK.
An entry-level subscription is AUS$10 a month, but if it's the first time you've registered, you get a 1-month free trial (opens in new tab) first – sufficient time perhaps to watch all five instalments!