HBOMax just got more expensive and this is only the beginning
Streaming isn't the cheap alternative it once was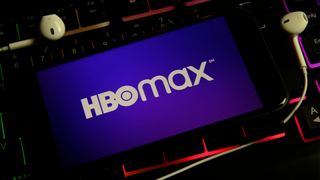 (Image credit: Shutterstock)
HBOMax prices in the US just rose $12 a year. It's not good news, but also par for the course. There's a sea change underway in content-based services. A shame really, because it all started off so promising.
There was, for instance, a brief moment when modern digital conveniences were synonymous with cost savings. We took Ubers, for example, because they were cheaper than taxis - until they weren't. We booked Airbnbs because they were cheaper than hotels - until all the ads-on and fees made them comparable.
And we signed up for all those streaming services because they were cheaper than cable. Now, in aggregate, they're really not.
The news of the price hike from $14.99 a month to $15.99 a month should not come as a surprise. Ever since the massive WarnerMedia-Discovery merger to form the new Warner Bros. Discovery media conglomerate, changes have been afoot both in front of and behind the scenes. There have been layoffs (CNN got hit hard) and content cuts, including the shelving of a nearly complete Batgirl movie.
But why?
When asked for comment on the price hike (which we saw coming), HBOMax representatives didn't offer much color but forwarded a statement that reiterated the effective-immediately price change for new customers. Existing ones will pay more next month. I just got my HBOMax bill and can confirm that for January 2023, it's still just $14.99 a month. HBO wouldn't comment on price changes outside the US.
As for why it's raising prices, the statement adds this:
"This price increase of one dollar will allow us to continue to invest in providing even more culture-defining programming and improving our customer experience for all users."
It goes on to note that this is the first price increase since the platform launched back in 2020.
I guess HBOMax held out as long as it could before joining virtually every other streaming platform, including Netflix, Disney+, and Hulu in raising subscription prices. The costs of creating new movies and shows (to be fair, the cost of everything) is going up and now it's getting passed along to subscribers.
The reality for us, though, is that this once shiny proposition of an affordable à la carte menu of streaming content is becoming a rather larger financial burden basically equal to the cost of the cable we started cutting more than a few years ago.
A recent study found that one in four households are paying more than $75 a month for streaming services, which is not surprising when you consider that, according to the study, 24% subscribe to at least three services. Interestingly, more than half base their streaming services choices on price, while just a third consider the content library.
But the truth is, once you've subscribed and are hooked on a favorite show like Stranger Things or House of Dragon, it's unlikely you'll give it up, even with these incremental increases.
HBOMax, Netflix, and Parmount+ know this. It's why they launch so many shows, in the hope of hooking you. At least HBOMax can hold onto you for longer by stretching out a show's release over the course of weeks, if not months. But to make all that must-see content, they need millions (if not billions) of dollars. Which is why they're all turning to us for more and more money.
An ad-tier won't save us
There are and will be more options. You can save money by signing up for ad-supported streaming services like Netflix with Ads. It's cheaper but all your favorite shows are interrupted by commercials, just like the cable and broadcast shows you tried to leave behind.
One school of thought says that the very existence of these ad-supported tiers is why premium streaming subscriptions are more expensive. Companies like Netflix can say, sure, we ask more for our top-tier services, but we now make it affordable enough for everyone - as long as you don't mind a few commercials.
HBOMax does have a $9.99 ad tier (launched in June 2022). But if you want to see an ad-free version of the already-praised Last of Us series, you'll pay that extra dollar.
In fact, that's the only thing that is certain about the future of streaming services. If you want high-quality ad-free content, you will pay more. Bundles that sweep up three or four streaming services for a minor discount may be the answer, but then aren't we right back to cable bundles where we end up with a lot of content we never wanted in the first place.
Probably.
Correction 1-12-2023: An earlier version of this story incorrectly stated that HBOMax did not have an ad-tier.
Sign up to receive daily breaking news, reviews, opinion, analysis, deals and more from the world of tech.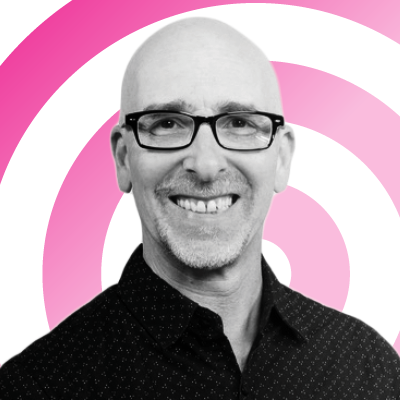 A 35-year industry veteran and award-winning journalist, Lance has covered technology since PCs were the size of suitcases and "on line" meant "waiting." He's a former Lifewire Editor-in-Chief, Mashable Editor-in-Chief, and, before that, Editor in Chief of PCMag.com and Senior Vice President of Content for Ziff Davis, Inc. He also wrote a popular, weekly tech column for Medium called The Upgrade.
Lance Ulanoff makes frequent appearances on national, international, and local news programs including Live with Kelly and Ryan, Fox News, Fox Business, the Today Show, Good Morning America, CNBC, CNN, and the BBC.