Garmin may finally catch up with this key Apple Watch heart health feature
It looks like ECG is coming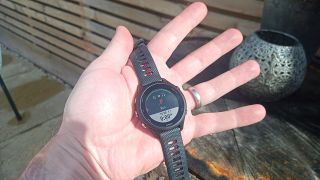 (Image credit: Future)
Garmin is heavily rumored to be working on its own version of an electrocardiogram sensor, a device that could help to improve its heart health metrics by identifying irregular heart rate rhythms.
ECG sensors don't measure your blood flow; instead, they detect signs of atrial fibrilation, or AFib, which is a cause of strokes and heart issues, and can alert you if it picks up indicators of the condition.
None of the smartwatches that have ECG sensors are 'medical grade' or certified for use in a clinical setting – not even the best Apple Watch or the best Fitbit – but ECG readings can provide a useful indication that you should get yourself checked out by a medical professional. Considering how advanced Garmin is in the smartwatch space, it's interesting that it's taken the company so long to get here, and that it hasn't considered the feature a priority in the same way as its competitors.
According to The5KRunner, which has a good track record of predicting future Garmin features, a reliable source has indicated that the feature is coming with a new series of Forerunner watches, the 265 and 965. Spotted by our colleagues at Advnture, the leak reveals that you'll be able to place two fingers on the metal bezel in front of the watch, and it will create a circuit with the metal sensor that sits on your wrist. The Apple Watch uses the digital crown to achieve the same result.
ECG is available on the Fitbit Sense 2 and Fitbit Charge 5, and has been available on the Apple Watch since the Series 4. So why has it taken so long for Garmin to bring the feature to its watches?
Garmin's website informs us that newer watches can identify "abnormal" heart rate spikes after a workout. It says "if you are inactive for 10 minutes or more, and your heart rate stays above your set threshold, you'll get an alert on the watch. This setting is found under the Heart Rate settings typically accessed from the Heart Rate widget on the watch". However, this is different than a true ECG app, which can look for irregularities in your heart rate on command, not just immediately following a workout.
A bit of boxed text on the same page also stresses that "Garmin watches are not medical devices. The heart rate monitor data is not intended to be used for medical purposes, nor is it intended to diagnose, treat, cure, or prevent any disease or condition." That said, ECG apps aren't authorized for use in clinical settings either, and are only supposed to provide an indication that something could be awry.
The simplest answer is that Garmin has never needed ECGs to sell itself, concerning itself only with the accuracy of its heart rate sensor during workouts and sleep tracking. Garmin watch wearers, who often look for specialist devices, are probably less likely to be concerned with having an ECG sensor than 'lifestyle' watch fans who wear the Sense 2 or Apple Watch, both do-it-all health devices.
However, expect Garmin to announce its ECG debut with a bit of ceremony when (if?) the first ECG-capable watch arrives later this year.
Sign up to receive daily breaking news, reviews, opinion, analysis, deals and more from the world of tech.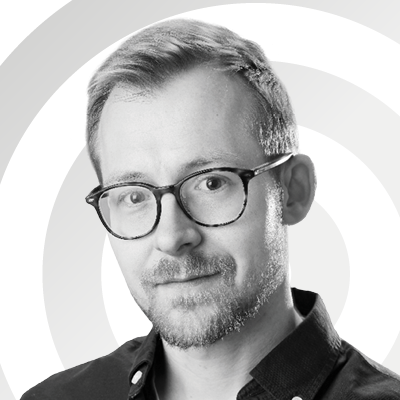 Fitness, Wellness, and Wearables Editor
Matt is TechRadar's expert on all things fitness, wellness and wearable tech. A former staffer at Men's Health, he holds a Master's Degree in journalism from Cardiff and has written for brands like Runner's World, Women's Health, Men's Fitness, LiveScience and Fit&Well on everything fitness tech, exercise, nutrition and mental wellbeing.
Matt's a keen runner, ex-kickboxer, not averse to the odd yoga flow, and insists everyone should stretch every morning. When he's not training or writing about health and fitness, he can be found reading doorstop-thick fantasy books with lots of fictional maps in them.