El inventor de la web dice que su creación ha sido abusada durante demasiado tiempo
Tim Berners-Lee dice que la WWW ha perdido el rumbo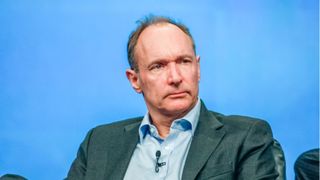 (Image credit: Shutterstock / drserg)
El inventor de la World Wide Web está harto. Sir Tim Berners-Lee ha pedido un enfoque más estricto para abordar el desequilibrio de poder en la web.

Hablando con el director técnico de Fujitsu Vivek Mahajan en la Cumbre ActivateNow de esa compañía — a la que asistió TechRadar Pro — Berners-Lee dijo que su creación se ha desviado de su misión original.

"La visión era que la web debería existir para cualquier cosa y para cualquiera. El hecho de que fuera independiente de la computadora, la red y el idioma era realmente importante. Necesitamos asegurarnos de que los usuarios tengan una web que sea realmente útil y constructiva, y hay muchas cosas que necesitamos arreglar", dijo.

"En este momento, los datos de las personas están siendo utilizados con fines inapropiados por las grandes empresas, con el fin de analizarnos y manipularlos. Otro problema es que todos mis datos privados son almacenados por plataformas online y atrapados en silos, por lo que realmente no puedo usarlos. Tenemos una falta de empoderamiento del individuo".
"Solid Pods"
La solución de Berners-Lee es construir lo que él llama Solid Pods: almacenes de datos descentralizados que ofrecen a los usuarios un control granular sobre a quién se le da acceso a sus datos privados.

Este es el objetivo de su nueva empresa, Inrupt, que se asocia con empresas y gobiernos para ampliar el acceso a Solid Pods y establecer sistemas basados en la confianza mutua.

En un mundo ideal, dice Berners-Lee, el individuo tiene el poder de utilizar todo el espectro de datos — que va desde datos disponibles públicamente en un extremo hasta información privada como resultados médicos en el otro — y controlar qué datos se comparten y con quién.

"Cuando todo se configure sobre la base de la confianza, el usuario también compartirá más; compartirá sus datos no solo con los médicos, sino también con los investigadores que trabajan en tratamientos contra el cáncer, por ejemplo. Es un sistema basado en la economía intencional, impulsado por la intención de la persona que quiere hacer cosas", explicó.

También dice que es hora de que los teléfonos, tabletas y otros dispositivos funcionen para sus propietarios en vez de que lo hagan para las empresas que los fabrican o desarrollan el sistema operativo.

"Al preguntarle a un dispositivo para quién funciona, la respuesta no debería ser: 'una gran empresa ordeñando todos los datos que puede obtener para atraparte para que compres cosas que de otro modo no comprarías'. En el futuro, la respuesta debería ser: "Trabajo para ti, soy tu agente", dijo Berners-Lee.

"Cuando vamos a buscar cosas para comprar en Internet, o decidir cómo pasar el día, el dispositivo debe tener en cuenta los mejores intereses del usuario. Nuestra tecnología necesita funcionar para el individuo".

Aunque la escala del problema es abrumadora, Berners-Lee mantiene que es optimista sobre la evolución de la web, que espera se convierta en un espacio más colaborativo construido en torno a los intereses de lo seres humanos, individualmente.
Are you a pro? Subscribe to our newsletter
Sign up to the TechRadar Pro newsletter to get all the top news, opinion, features and guidance your business needs to succeed!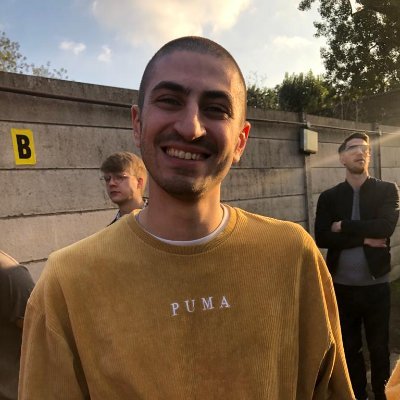 Joel Khalili is the News and Features Editor at TechRadar Pro, covering cybersecurity, data privacy, cloud, AI, blockchain, internet infrastructure, 5G, data storage and computing. He's responsible for curating our news content, as well as commissioning and producing features on the technologies that are transforming the way the world does business.