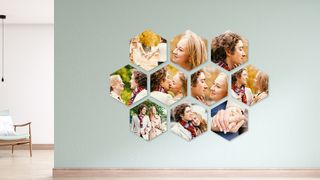 (Image credit: CanvasChamp)
Looking for more creative ways to show off your memories or creative projects? CanvasChamp is here to help. CanvasChamp is the perfect way to get inexpensive and vibrant canvas prints for your home.
Canvas is essentially a high-quality, highly durable woven fabric, and it's perfect for printing pictures onto. CanvasChamp prints are colorful and bright, and because of their durability, they're a great way to add a little more color and art to your home.
But CanvasChamp goes the extra step too. Not only does it offer incredible canvas prints, but it also offers prints on a range of other products. And in fact, the service has sold a massive 2 million prints since it started in 2012. And, the company stands behind its products too – it offers a 99-year warranty on all of its products, with a guaranteed replacement. If you get a product that you order from CanvasChamp and don't like it, you can easily send it back for a full refund.
Interested in a print for yourself? Here are a few of our favorite prints.
Canvas Prints
A canvas print can transform any space in your home, and as you might expect, CanvasChamp is an expert at making them. The company offers incredible tools to customize canvas prints exactly the way you want them, plus they're available in a huge range of sizes, and offer bright, vivid colors.
Canvas prints from CanvasChamp are extremely inexpensive too. They start at under $5, and range up for larger sizes -- but even really large ones can come in at under $20.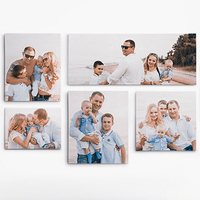 Add a bright, vivid print to your home with CanvasChamp's endlessly customizable canvas prints.
Available from CanvasChamp for $4.20+
Special Offer: Buy Anything Over $59 (Sitewide) & Get Free Shipping!
Use Code: CMSHIP59
Photo Calendars
As we head into a new year, it's time to start planning ahead – and what better way to plan than with a calendar. CanvasChamp's personalized wall calendars are a perfect way to combine memories or art with planning, considering they allow you to select a different image for each month.
Not only are the calendars highly customizable and high-quality, but they're also very inexpensive. Prices start at an incredibly low $11.99, which is cheaper than many calendars that you wouldn't be able to customize.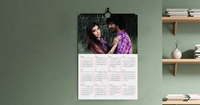 Add your own flair to an item that will also help you plan ahead, with the CanvasChamp Photo Calendar.
Available from CanvasChamp for $11.99
Special Offer: 78% Off + Extra 20% Off on Photo Calendars!
Use Code: CAL20
Hexagon Canvas
If you want a slightly more creative take on the canvas print, consider a Hexagon canvas. Hexagon canvases are exactly what they sound like -- canvas prints on a hexagon-shaped canvas. This allows you to get a little more artistic with how you set up your prints.
You can select a different image for each hexagon canvas, and arrange them however you want on your wall. And, they're not expensive, coming in at only $18.99 per hexagon print.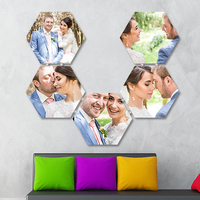 The CanvasChamp Hexagon Canvas is perfect for those who want a more creative take on the traditional canvas.
Available from CanvasChamp for $18.99
Special Offer: 78% Off + Extra 10% Off on Photo Calendars!
Use Code: CAL10
Photo Pillowcases
Maybe you want something to decorate the couch or your bed, and in that case, it's worth considering a custom pillow cases. Photo pillowcases are still bright and vibrant, and they're made of a strong polyester material that's machine washable. You can even print on both sides of the pillowcase, which is a nice touch.
You might assume that photo pillowcases cost a lot, but on the contrary, they're very inexpensive, starting at only $9.09.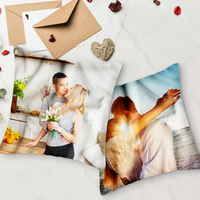 The CanvasChamp Custom pillowcase is perfect for decorating your couch or bed with your favorite memories.
Available from CanvasChamp for $9.09
Special Offer: Flat 55% Off + Extra 10% Off on Pillow Cases!
Use Code: CASE10
Pop art canvases
For a more classic approach to decorating your home, it's probably worth looking into pop art canvas. Pop art canvases take recognizable, much-loved art pieces, and puts them on the durable, quality canvases that CanvasChamp is known for.
Pop art canvases are available in a range of different sizes, and there are a ton of different art pieces available. They start at only $14.19, so they're inexpensive enough to get a couple for the art lovers in your life.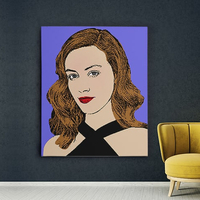 Conclusions
As you can see, CanvasChamp prints are incredibly inexpensive, yet very high-quality. And, if you're in the military, or are a student, you can get further discounts, making them even cheaper than they already are. CanvasChamp has a quality guarantee and a price guarantee.
Of course, CanvasChamp offers many more products than the above, so if you're looking for something else, it's worth checking out the CanvasChamp website. Speaking of the website, CanvasChamp's customization tool is very easy to use, and highly functional, allowing you to get exactly what you're looking for.
Special Offer: BUY 1 GET 1 FREE SITEWIDE! ON ORDER OVER $49!
Use Code: ECM49
Sign up to receive daily breaking news, reviews, opinion, analysis, deals and more from the world of tech.