The Apple Watch isn't cheap, but exactly how much it costs can vary substantially based on the model you buy.
These, broadly, are split into the Apple Watch 4, Apple Watch 3, Apple Watch 2 and Apple Watch Series 1, but there are some special models too, such as the Apple Watch Edition, while prices can additionally vary based on the size and strap you choose, and whether or not you opt for LTE.
So there are a lot of variations, but to help simplify things we've created this guide, highlighting the core models and what they currently cost, so you can see at a glance how much you're likely to have to spend.
Note: pricing was correct at the time of writing, and while Apple isn't prone to changing its prices without launching new products we're sure to see some fluctuation over time.
Apple Watch Series 4
Image 1 of 1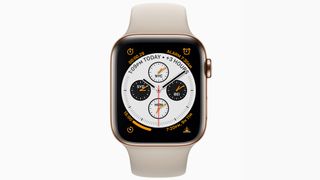 The most recent variant is the Apple Watch Series 4, and it's therefore the most expensive you can buy right now. The pricing is quite easy to follow, but if you want the top-end edition we want you to prepare yourself for some high prices.
It starts at $399 / £399 / AU$599 for the 40mm version of the watch. If you want the larger 44mm Wi-Fi only variant, you'll be spending $429 / £429 / AU$649.
There's also the LTE toting version of the Apple Watch Series 4 that starts at $499 / £499 / AU$749 for the 40mm and $529 / £529 / AU$799 for the 44mm version. A variety of Nike+ versions of the Apple Watch 4 cost the same as the pricing above depending on size and connectivity tech.
All of the watches just mentioned are made of aluminum, but you can also buy the watch in stainless steel too. You can only get the LTE version in stainless steel, and that comes in at $699 / £699 / AU$1049 for the 40mm and $749 / £749 / AU$1129 for the 44mm.
If you want the stainless steel with a milanese loop band, you'll be spending more at $799 / £799 / AU$1199 for the 40mm and $849 / £849 / AU$1279 for the 44mm.
Looking for the Hermes version of the Apple Watch 4? Brace your bank account, and the prices start at $1249 / £1249 / AU$1899 and head up to $1499 / £1499 / AU$2299 depending on what versions of the watch you're looking for.
Apple Watch Series 3
Image 1 of 4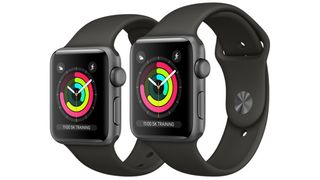 Image 2 of 4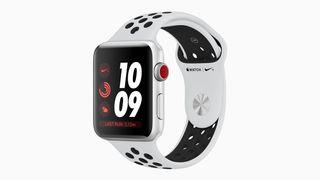 Image 3 of 4
Image 4 of 4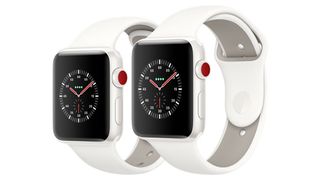 2017's top model was the Apple Watch Series 3, and it has had a price cut since the launch of the Apple Watch 4. That said, the variety of watches you can buy directly from Apple has been trimmed down.
You can only buy the watch in aluminum now where the Wi-Fi only version if $279 / £279 / AU$399 or $309 / £309 / AU$449 if you want the larger 42mm one.
If you want the LTE connectivity, you'll be spending $379 / £379 / AU$549 on the 38mm or $409 / £409 / AU$599 for the 42mm. There are also some Nike+ variants available at the same prices as the above too.
These are the only variants sold directly by Apple, but there are some models you'll find third-party retailers are still stocking. Stock is likely to drop off over time though as it seems Apple is slowing production on the other models.
There's the Apple Watch Hermès and Apple Watch Edition models that some third-party retailers still sell, plus there are variants with a Milanese loop strap as well. Pricing is sure to vary depending on where you're shopping.
Apple Watch Series 2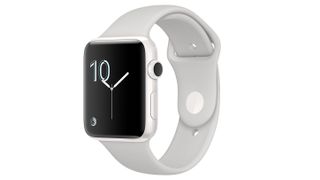 Apple itself is no longer selling the Apple Watch Series 2 – a device which is similar to the Apple Watch 3 but doesn't offer LTE or a barometric altimeter, and has an older, slower chipset.
However, you can still buy the Apple Watch 2 from some other retailers, and it can be found starting at around $299/£289/AU$400. In other words, there's not currently much of a saving over the Apple Watch 3 unless you buy it pre-owned.
As with the Apple Watch 3 there are various straps and special models of the Apple Watch 2, but now that it's been discontinued many of these are increasingly hard to find. Most of the time we'd recommend buying the Apple Watch 3 instead now the price is that touch lower.
Apple Watch Series 1
Image 1 of 2
Image 2 of 2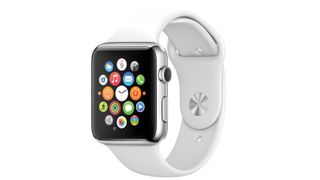 You can no longer buy the Apple Watch Series 1 from the official Apple website, and it's sure to become more and more difficult to find as time goes by.
Not to be confused with the original Apple Watch, this is a newer device (although it did come out in 2016) with a faster chipset, but it's still slower than the Apple Watch 2, 3 or 4 and lacks GPS, LTE and waterproofing.
The price is lower than the three products listed above at around $179 / £229 / AU$359. We wouldn't recommend buying this right now though.
Apple hasn't pushed the watchOS 5 update to the original Apple Watch, meaning it's gently going to lose a lot of its usefulness over the coming months and years.
We can't gurantee it, but there's a chance that when watchOS 6 launches in 2019, we won't see the Apple Watch Series 1 upgraded to the new software. If that's the case, you'll be better off buying the Apple Watch Series 3 or newer 4 to ensure you've got years of support for your new smartwatch.