Why the iOS Health app is more important than you realize
The Health app is packed full of useful tools and feature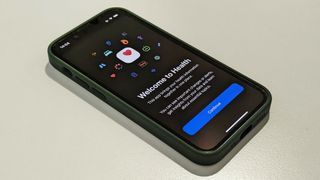 (Image credit: TechRadar)
If you've ever set up an Apple Watch, you're likely aware of the Apple Health app that's baked right into iOS. It stores plenty of data, from your name, blood type, and date of birth, to more complex information like how well you're sleeping.
This one-stop-shop may be missed entirely by some, however, since it's never really front and center as part of iOS. And yet, the Health app's tendrils reach across almost everything you do on your iPhone – it pulls from screen time, activity, sleep data, and even heart rate data if you have an Apple Watch connected.
If you've not jumped into the iOS Health app, here are some reasons to check it out – you never know what you may find.
Where to find the iOS Health app
As with any app on your phone, you can find Health by using your iPhone's Spotlight search function or opening the App Library by swiping to the right of your last home screen.
An easy-to-read profile
Setting up your Health Profile is easy, and while Apple remains very privacy-focused, you don't have to add any more details than you feel comfortable with.
Your profile is comprised of your name, date of birth, sex, blood type, and Fitzpatrick skin type. You can also make a note here if you're a wheelchair user, which will record distance moved in a more accurate way than tracking steps.
On top of that, you can add any medications you're currently using that could affect your heart rate, such as beta blockers.
Medical ID
One of Apple Health's most important features is the medical ID, which allows for instant access to key data if you are found with your phone.
This includes medical conditions and allergies, as well as your primary language and emergency contacts. If there's one reason to jump into the iOS Health app, it's this – minimizing the time it takes to identify you and any pre-existing conditions can be a huge help for emergency services.
When setting up the Health app, you can complete a handy Health Checklist within the app that lets you set things to your liking. As an example, we have Fall Detection on, but only during workouts, as well as heart rate notifications for high and low heart rate.
The system is impressively malleable, meaning you can switch on and off almost every small aspect of things.
Medication and travel
Apple recently updated the Health app to include a new notification system for medication. Now, your phone can send a notification when you're due to take medicine, and it'll also cross-reference new medications to ensure they're compatible with the ones you're already taking.
While many medicines can feel like part of our daily routine, this comes in handy when traveling because the medication notification will adjust to fit your new time zone.
This can allow for a smooth transition, minimizing the risk of doubling up on crucial medications, or accidentally missing a tablet when traveling halfway across the globe.
New health trends
Because the Health app is always collecting data, it's able to monitor how your body's rhythms change over time. That could be as simple as noticing you're getting more hours of sleep than usual, but also long-term changes in heart rate or sinus rhythm that could be indicative of an underlying health issue you wouldn't have otherwise spotted.
It's worth noting that this is much more helpful for Apple Watch users because that device simply collects much more data, but it's worth checking on a regular basis in any case – you may surprise yourself by what your phone has learned about you.
Sharing
While it's handy to keep all of this data in the device you keep in your pocket, Apple Health does allow for sharing of data with medical staff or loved ones.
You can select which data is shared, so you don't need to share absolutely everything unless you want to, and it's secure, too. It's ideal if you have a child, because their health data can appear in your app's summary screen.
The summary screen
The centerpiece of the Health app is its summary screen, which offers a whole host of glanceable data across plenty of metrics.
With a quick scroll, you can find key, time-sensitive notifications at the top of the screen, followed by information about exercise, trends, and then a series of highlights that range from audio exposure to post-workout heart rate.
It's an impressive set of tools, and it's definitely worth checking back in on regularly.
Sign up to receive daily breaking news, reviews, opinion, analysis, deals and more from the world of tech.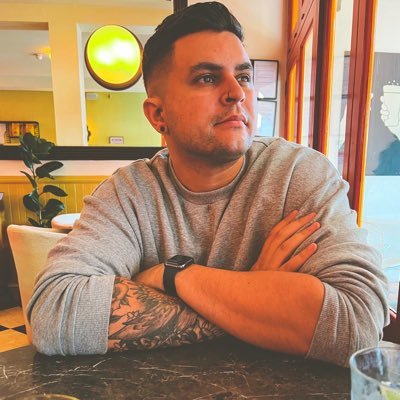 Lloyd Coombes is a freelance tech and fitness writer for TechRadar. He's an expert in all things Apple as well as Computer and Gaming tech, with previous works published on TopTenReviews, Space.com, and Live Science. You'll find him regularly testing the latest MacBook or iPhone, but he spends most of his time writing about video games at Dexerto.