Happy 15th Birthday iPhone 3G, the last truly 'affordable' iPhone
Apple called it, 'The first phone to beat the iPhone' and it only cost $199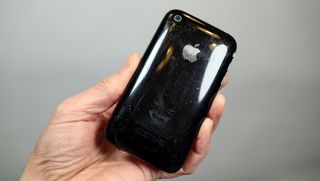 (Image credit: Future / Lance Ulanoff)
For a brief moment in its now 16-year history, the iPhone sold at what the late CEO Steve Jobs might have termed a "magical price."
When Apple unveiled the iPhone 3G at WWDC on June 9, 2008, it not only revved up performance with access to the still-new 3GHz AT&T (in the US) network, Apple took the unprecedented move of cutting the price virtually in half.
The original, metal-backed, 8GB iPhone sold for $599 but soon dropped to $399. Apple's new plastic-backed and otherwise subtly-redesigned iPhone 3G would sell for just $199 ($299 for the 16GB model).
"We think the iPhone 3G will be affordable to almost anyone," said Jobs during his keynote. More than a million iPhone 3G handsets were sold in the first weekend of release. Clearly, Apple was onto something.
Apple followed up with the more powerful iPhone 3GS, which improved the camera and raised storage capacities to 32GB. The 8G model still cost just $199. The affinity for affordable prices didn't last though. Two years later, Apple launched the radically redesigned iPhone 4 with a starting price of $599 for the 16GB model.
The way Apple has moved on, raised prices, and offered a range that tops off at over $1,599 (for the iPhone 14 Pro Max 1TB model), you have to wonder if the company even remembers when Jobs talked about a phone that anyone could afford.
Apple's iPhone 3G is really a collection of anomalies and some resets from the original iPhone.
First of all, it set in motion a generational disconnect from which the line has never recovered. We had the original iPhone, a device so exciting it was once referred to as "The Jesus Phone," and then the iPhone 3G. There was never an iPhone 2 and "3G" referred not to the version number but to the cellular capability (to be fair, it was so much faster than the 2G edge network).
Even so, Apple locked in on 3, following up with the aforementioned 3GS, and then the iPhone 4 (the iPhone 4S, naturally, came next). I'm forever left wondering what the iPhone 2 might have been. Maybe it should've been the iPhone 3G and then the 3GS could've been the proper iPhone 3.
In some ways, the iPhone 3G was a downgrade from the original iPhone. Sure, it had that great speed, but the black (or white) plastic back wasn't nearly as luxurious as the original's brushed metal (when I watched the video of the keynote, I noticed a guy holding up his OG iPhone to capture photos or video of the proceedings). It still looked good.
"It's got a full plastic back, it's really nice," said Jobs. What he didn't mention is that the plastic would make it easier for the device's antennas to make a solid connection. He did add, though, "It's really, really great and it feels even better in your hand if you can believe it."
I have an old, non-functioning iPhone 3G in my hand right now. Okay, Jobs was right it does feel nice. That may also be because it's so small, just 4.55 in. x 2.44 in. x 0.48 in.
The 3G also fixed some of the original iPhone's mistakes, like replacing the recessed 3.5mm headphone jack with one that could accommodate any pair of headphones (this fact drew a cheer from the audience), and adding a real GPS. Jobs prophetically declared, "Location is going to be a really big deal on iPhone with 2.0 software." He also innocently added, "Using the GPS data, we can actually do tracking," and then showed how they could track a car driving in the suburbs via the driver's new GPS-capable iPhone 3G. Those were simpler times.
Unlike previous years where Apple is constantly working to improve either the cameras or image processors behind it, the iPhone 3G took a ho-hum approach to photography, leaving the 2MP camera from the original phone untouched (the 3Gs would bump the MPs to over 3).
Apple's iPhone 3G might be considered an unimportant device in the iPhone timeline, except for the fact that it's the first one, with iPhone 2.0 (yup, 'iOS" didn't officially exist yet) to support the App Store. Unveiled just a few months before the iPhone 3G, the App Store had hundreds of apps available by the time the 3G went on sale. Today, there are at least 1.6 million apps in the App store, we all carry dozens on our iPhone 14 devices, and Apple's app developers generated more than a trillion dollars in revenue last year. That all started with the plastic-backed iPhone 3G.
I don't know why Apple doesn't sell $199 iPhones anymore. Maybe it's because the materials are better and the technology is so much more powerful and complex. Maybe it's because we've shown a propensity to pay more, a lot more. It might also be because the costs feel somewhat absorbed into long-term payments. $799 is a lot of money upfront but doesn't feel so painful when you're paying $24 a month for 33 months.
Happy birthday, iPhone 3G. Thanks for changing so little while also changing everything.
Sign up to receive daily breaking news, reviews, opinion, analysis, deals and more from the world of tech.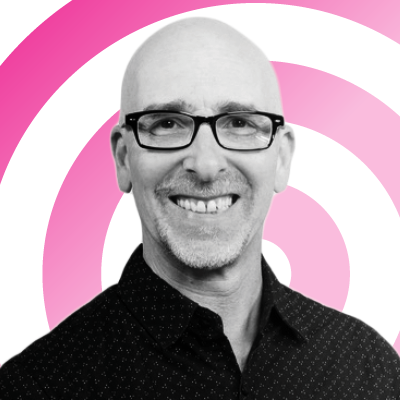 A 35-year industry veteran and award-winning journalist, Lance has covered technology since PCs were the size of suitcases and "on line" meant "waiting." He's a former Lifewire Editor-in-Chief, Mashable Editor-in-Chief, and, before that, Editor in Chief of PCMag.com and Senior Vice President of Content for Ziff Davis, Inc. He also wrote a popular, weekly tech column for Medium called The Upgrade.
Lance Ulanoff makes frequent appearances on national, international, and local news programs including Live with Kelly and Ryan, Fox News, Fox Business, the Today Show, Good Morning America, CNBC, CNN, and the BBC.