I failed the photo-a-day challenge, but still feel like a winner – here's what I learned
What does taking a photo each day tell you about yourself?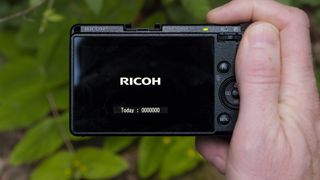 (Image credit: Future)
I'm writing this a year after I bought a compact camera instead of upgrading to the latest smartphone. I splurged around £900 ($1,000 / AU$1,779) on a Ricoh GR IIIX, which remains the latest in a longstanding line of cameras that are particularly popular with street and documentary photographers.
After unboxing the camera and getting a feel of it, I committed to taking a picture with it every day for a year – something I've never done before – in the hope that it would nurture creativity and that I would learn a thing or two along the way.
If my new camera was going to be with me all the time and be my everyday camera, it needed to be of great quality and small enough to slip into a trouser pocket, and the GR IIIX ticked the boxes. I opted for this latest-generation model which is one of the best compact cameras available, boasting a 26MP APS-C sensor and sharp fixed lens.
10 years of Ricoh GR compact cameras
The Ricoh GR series of compact cameras reached a 10-year milestone earlier this year, having been in the hands of advanced photographers since the original Ricoh GR launched in April 2013 – happy anniversary!
I'd given myself the best possible chance of completing this daily photo challenge – the GR III X is a camera that I want to use in a way that I don't with a camera phone. It represents something beautiful that a smartphone doesn't – distraction-free photography – and I have come to appreciate how cameras are great for mental health, which is why smartphones will never replace them.
So what else have I learned over this year with my everyday camera? Let's take a look.
It's hard to take a picture every day
My life is anything but routine, and it can be a struggle to build daily rhythms, not just creative ones. For example, at the beginning of this year I started a daily reading plan and even managed to get ahead of my goal a couple of months in. However, since then it's fallen completely by the wayside.
Would this daily photo challenge be any different? I started quickly out of the blocks: a few weeks over-delivering, creating decent photo collections each day. Perhaps this initial enthusiasm was based around my new tool: getting to know the GR III X and developing an eye for its 40mm f/2.8 fixed lens perspective.
Be it family life at home, taking a lunchtime walk or commuting, I was getting some decent observations of the world around me.
Image 1 of 5
I also discovered a GR IIIX color profile that I love when it's bright and sunny: a black and white Hard Monotone profile, which is now the default profile I use for composing images (shooting raw allows me to bring back color if I so wish).
After a couple of months, my initial enthusiasm began to wane. I was still using the camera every day, but it became more like work. An obligation to take a photo every day.
Then, one fateful day, the wheels came off and my picture count was zero. (The Ricoh GR IIIX has a neat feature – displaying your photo count for the day every time you turn off the camera.)
I didn't even realize it at the time, and looking back it happened during a working-at-a-screen kind of day. In other words, nothing doing. The camera wasn't in my pocket, either, where it would have been calling out to me.
By my reckoning, that failed day was around three months after starting the challenge.
The need for focused creativity
Perhaps you have experienced the same disenchantment with BeReal – an app that prompts you to take a photo every day. It peaked in popularity last year but has more recently experienced its user base rapidly decline.
It seems that people can only document their life purely for the sake of it for only so long before losing interest.
That was probably the number one reason for my failure to complete the daily photo challenge: a lack of focused creativity. It's one thing to take photos every day, but why was I doing this challenge?
Image 1 of 6
If you've had the same experience or are considering embarking on such a challenge, I'd pose that same motivation-based question to you, plus a few more: What are you trying to say with photography? (It's OK to say nothing.) What themes are you exploring? Does trying different camera techniques interest you? Do you need to share the photos to find creative purpose, or is it enough to do it just for you?
For me, I was simply trying to instil daily photography rhythms, and that wasn't enough to complete the challenge. I needed more.
It's OK to fail
I felt a little downcast that I didn't succeed in taking a photo every day. However, I had to ask myself that motivation-based question.
If I'm being completely honest, I simply wanted to be more creative, more often. And by those metrics, I have succeeded. I didn't take a photo every day of the year, but I have been more active with a camera outside of my day job than in previous years.
There were the other little wins, too; developing a keener eye for strong lighting by way of removing color distractions in my photos, increasing my instinct to reach for a camera to document observations, and improving my photography-based interactions with the people around me. Little wins.
Image 1 of 5
I don't think that creativity is just like any other good or bad habit, like exercise or the food you eat. Sure, you can increase your creative impulse by using a camera more often, much like your body will likely crave exercise the more often you do it. But you can't force creative output, or at least not over the long term.
It's been great to try a daily photo challenge and an important learning process. I'll give it a go another year, taking what I've learned from this time. If I'm going to make it all the way through the year, I'll need to find meaning in the challenge beyond a picture count: develop a personal project, share the journey.
If you're thinking about doing the same daily challenge, I'd encourage you to get an everyday camera that you want to use, keep it on you, and answer that call to take a picture. You might 'fail' in a literal sense, but there's a bigger picture taking place.
Sign up for Black Friday email alerts!
Get the hottest deals available in your inbox plus news, reviews, opinion, analysis and more from the TechRadar team.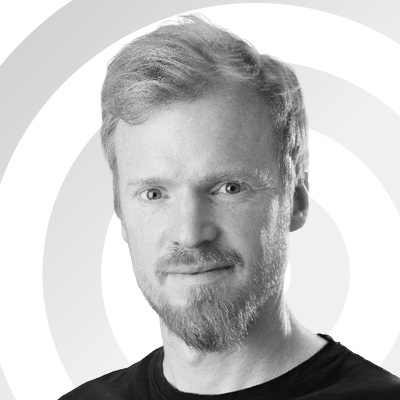 Tim is the Cameras editor at TechRadar. He has enjoyed more than 15 years in the photo video industry with most of those in the world of tech journalism. During his time as Deputy Technical Editor with Amateur Photographer, as a freelancer and consequently editor at Tech Radar, Tim has developed a deeply technical knowledge and practical experience with cameras, educating others through news, reviews and features. He's also worked in video production for Studio 44 with clients including Canon, and volunteers his spare time to consult a non-profit, diverse stories team based in Nairobi. Tim is curious, a keen creative, avid footballer and runner, and moderate flat white drinker who has lived in Kenya and believes we have much to enjoy and learn from each other.